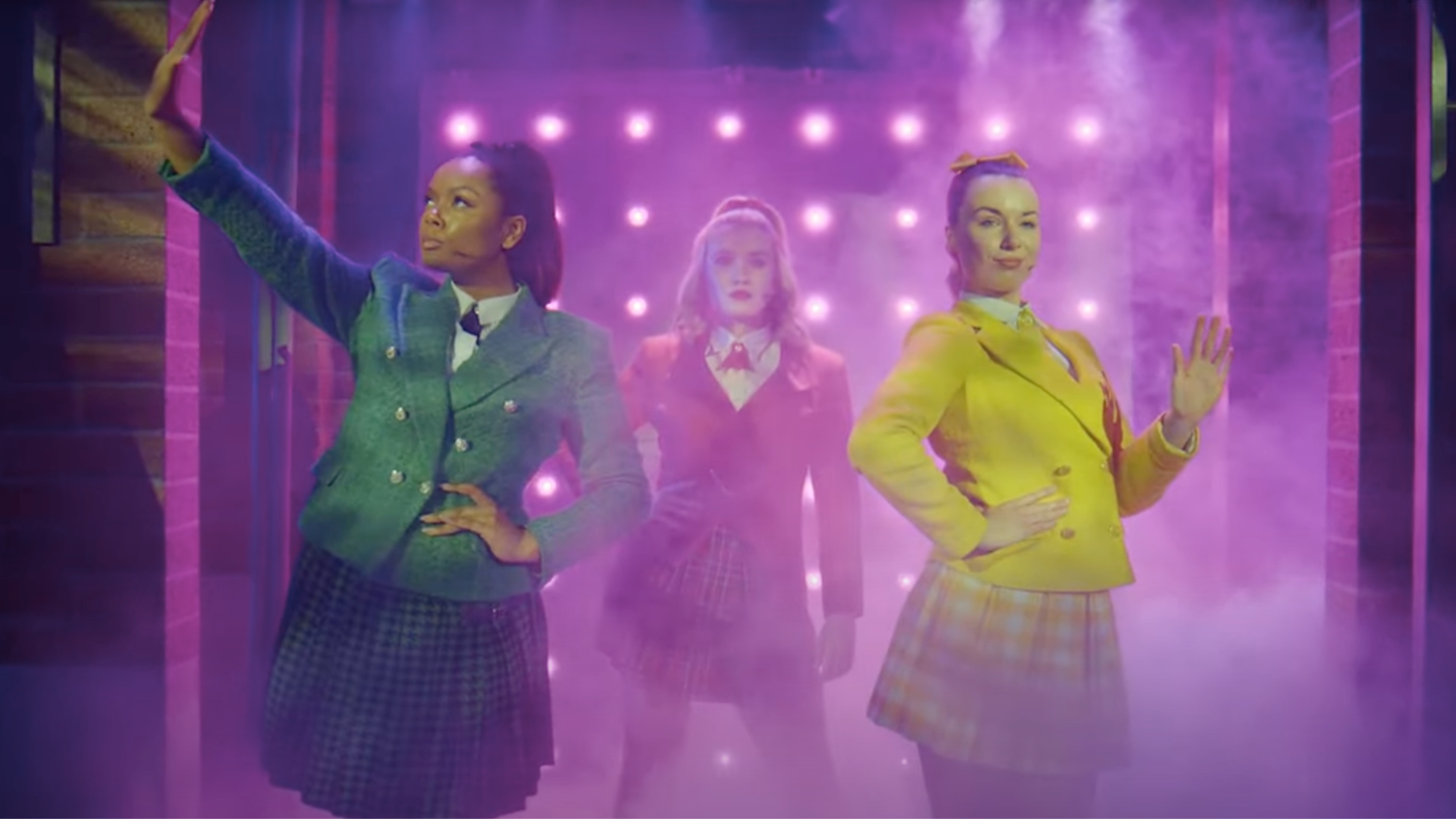 'Heathers: The Musical' Pro-shot to Stream
From September 16, Heathers the Musical will stream for free as a Roku Original. The production is a live capture of the May 2022 West End revival at The Other Palace.
Heathers the Musical is based on the 1989 black comedy film of the same name starring Winona Ryder and Christian Slater, which deals with the subject of suicide, bullying, and school violence. The story focuses on Veronica Sawyer, an unpopular girl who crosses paths with the three super popular Heathers. When Veronica gets involved with the troublemaker JD, her world spins out of control and the students of Westerberg High School get caught in a series of gruesome "suicides."
The show opened Off-Broadway in 2014 and then it ran at the West End in 2018 with a revival in 2021.
The streaming cast is led by Ailsa Davidson as Veronica Sawyer and Simon Gordon as Jason "J.D" Dean, alongside Maddison Firth as Heather Chandler, Vivian Panka as Heather Duke, Teleri Hughes as Heather McNamara, Vicki Lee Taylor as Ms. Fleming/Veronica's Mom, Mhairi Angus as Martha Dunnstock, Liam Doyle as Kurt Kelly, Rory Phelan as Ram Sweeney, Oliver Brooks as Kurt's Dad/Big Bud Dean/Coach Ripper, Andy Brady as Ram's Dad/Principal Gowan/Veronica's Dad, Benjamin Karran as Beleaguered Geek, Chris Parkinson as Hipster Dork/Officer McCord, Jermaine Woods as Peppy Stud/Officer Milner, Eleanor Morrison Halliday as Young Republicanette, Mary-Jean Caldwell as Stoner Chick, Hannah Lowther as New Wave Party Girl, and May Tether as Drama Club Drama Queen.
The show is written by Kevin Murphy and Laurence O'Keefe (book, music, lyrics.) The streaming production is directed for the stage by Andy Fickman and features choreography by Gary Lloyd, costume and production design by David Shields, lighting by Ben Cracknell, sound by Dan Samson, and musical direction by Phil Cornwel. Production services are by Steam Motion and Sound, with Roku, Village Roadshow Pictures, and BKStudios producing.
Watch a clip here:
Comments