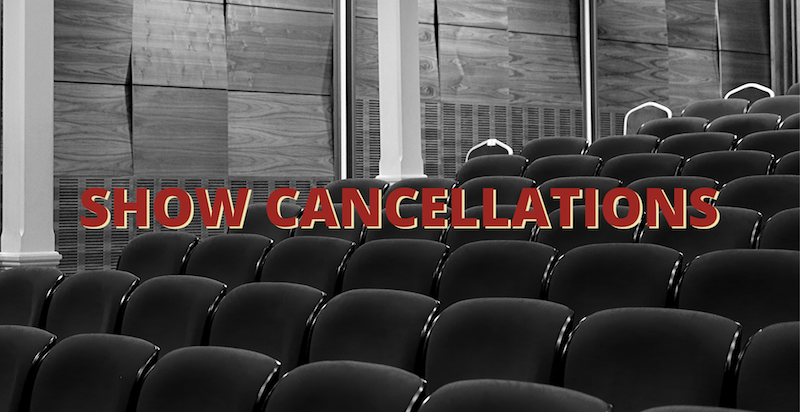 GUIDE: Show Cancellations for March 13 – March 19
Due to COVID-19, some shows announced cancellations.
The Philippine theater industry has been devastated by the COVID-19 outbreak. Shows have been cancelled or postponed left and right, in what was supposed to be one of the busiest months the local theater scene has ever had.
These following shows are officially cancelled. Please click on the shows' respective links for further information about show refunds and possible rescheduling:
As of March 27, 2020:
As of March 25, 2020:
As of March 22, 2020:
the remaining runs of Ateneo Entablado's Macli-ing and Ateneo blueREP's Next to Normal
As of March 20, 2020:
the entire run of Tanghalang Ateneo's Top Girls
As of March 16, 2020:
the entire run of UA&P ViARE's Rashomon
As of March 15, 2020:
As of March 14, 2020:
the entire run of Ballet Philippines' Rama Hari
As of March 13, 2020:
As of March 12, 2020:
Comments