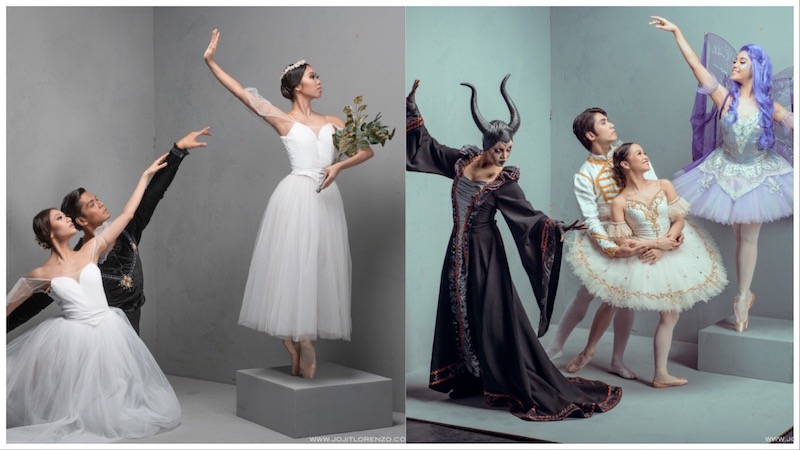 "Giselle", "Sleeping Beauty", and More in Ballet Manila's 24th Season
Ballet Manila has unveiled its 24th performance season line-up.
With the theme "On Pointé," Ballet Manila highlights the most iconic element in a ballet performance – the pointé shoes which make a ballerina stand and dance daintily on her toes.
According to Ballet Manila CEO and artistic director Lisa Macuja Elizalde, the decision to go with the theme is related to Ballet Manila's Russian Vaganova style of training and dancing. "It defines what classical ballet is – being able to dance on pointé," Macuja Elizalde said.
The first show in the line-up is "Snow White", the second installment in Macuja Elizalde's Princess Trilogy (after "Cinderella", which served as her first full-length choreographic work), which will run from September 7-8, 2019.
"I love the fact that we are opening our 24th season with Snow White because it captures the fun everyone needs to have when watching and dancing ballet," she said.
You can buy tickets to "Snow White" HERE.
The romantic classical ballet "Giselle", will follow on October 19-20, 2019.
"When I plan a season, I first program the full-length classical ballet that we need to present every year. My teacher and mentor Tatiana Udalenkova told me that I should always have a classical warhorse every season to strengthen the company," Macuja Elizalde spoke of their decision to perform "Giselle."
You can buy tickets to "Giselle" HERE.
After the first two installments of the Princess trilogy, Macuja Elizalde said that the best is yet to come with the final production. "I am saving the best for last. The Princess Trilogy is going to conclude with a bang!" she said.
"Sleeping Beauty", the last installment in the Princess Trilogy, will have its world premiere on December 7-8, 2019.
You can buy tickets to "Sleeping Beauty" HERE.
Lastly, the season's finale will be "Carmina Burana" and "La Traviata", a collaboration of opera, ballet, and orchestra, which will be staged on February 29 and March 1, 2020.
"I have always wanted to choreograph to the music of my favorite opera – La Traviata – and am excited to collaborate with my long time "partner in crime", Ballet Manila co-artistic director Osias Barroso. Rudy De Dios, recently retired principal dancer of the company, will be making an auspicious choreographic debut in his first full-length evening work with Carmina Burana," she said.
You can buy tickets to "Carmina Burana" and "La Traviata" HERE.
All of Ballet Manila's 24th performance season shows will be staged at the Aliw Theater, Pasay City.
Comments