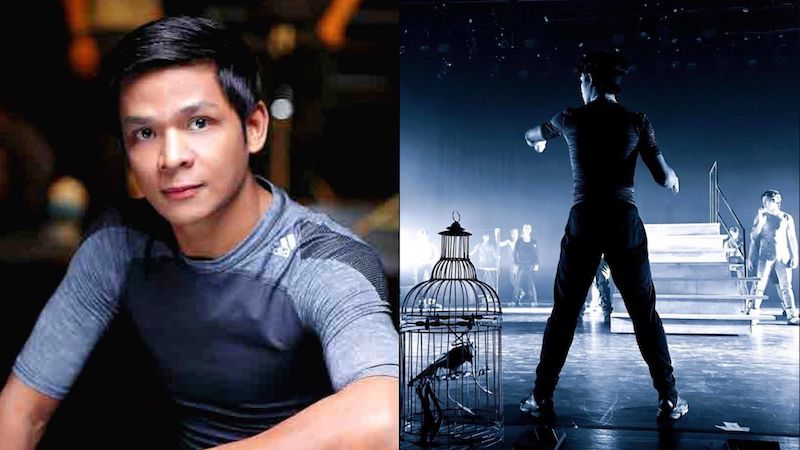 Gerardo Francisco: From 'Hesitant' Ballet Dancer To Award-Winning Danseur
Who would have thought that someone who used to "hate ballet" would eventually become an award-winning danseur, choreographer, and Ten Outstanding Young Men Awardee?  
"Ngayon I love ballet so much," Gerardo Francisco Jr. clarifies while laughing during an virtual interview with TheaterFansManila.com. "It's like, oh my god, this is ballet. This is ballet." 
Even before pursuing ballet, dancing and choreographing came easily to Gerardo, also known by his nickname "Geri". He joined Iloilo National High School's Dagyaw Theater And Dance Company at only 13 years old and was already doing choreography for school events and competitions at 15. He was also the school company's dance master for seven years before moving to Manila to pursue his professional dancing career. 
Pirouetting Out Of His Comfort Zone
Geri was more into folk, tribal, and contemporary dance when he was younger. He shares why he initially did not like ballet as a dance form, saying, "I hated ballet before. Even my artistic director, even my colleagues, know this. Sabi ko, I [was] not into ballet before talaga. Nabo-bore ako 'pag nanonood ako ng ballet."
But like all great artists, Geri wanted to test his limits and get out of his comfort zone. He was a Ballet Philippines apprentice for one year before auditioning for Ballet Manila in 2003. He was understandably intimidated when he first saw Ballet Manila's dancers—they were tall, much taller than him. "Sabi ko, my god ito yung mga ballet dancer. Ano gagawin ko sa Ballet Manila 'pag pumunta ako doon?" Fortunately, his wife Jed—who was pregnant with their first child at that time—pushed him to audition, telling him there was no harm in trying.
Despite being a "late bloomer" and starting his official ballet training in his 20s, Geri's career flourished with Ballet Manila. He was promoted from apprentice to company artist and then demi-soloist within the same year, and eventually became a principal dancer in 2014. "I didn't expect na maging principal [dancer] sa company," Geri says. "Noong lumipat ako ng Ballet Manila sabi ko [maging] apprentice or company member, I'm good with it. Basta gusto kong sumayaw."
Geri's Ballet Manila journey involved starring in productions such as The Nutcracker, Don Quixote, Le Corsaire, and La Bayadere. He has represented the company and the Philippines in various dance competitions around the world and was the first male dancer to receive a TOYM award in 2019. The list doesn't stop there: he is now Ballet Manila's resident choreographer and co-artistic associate.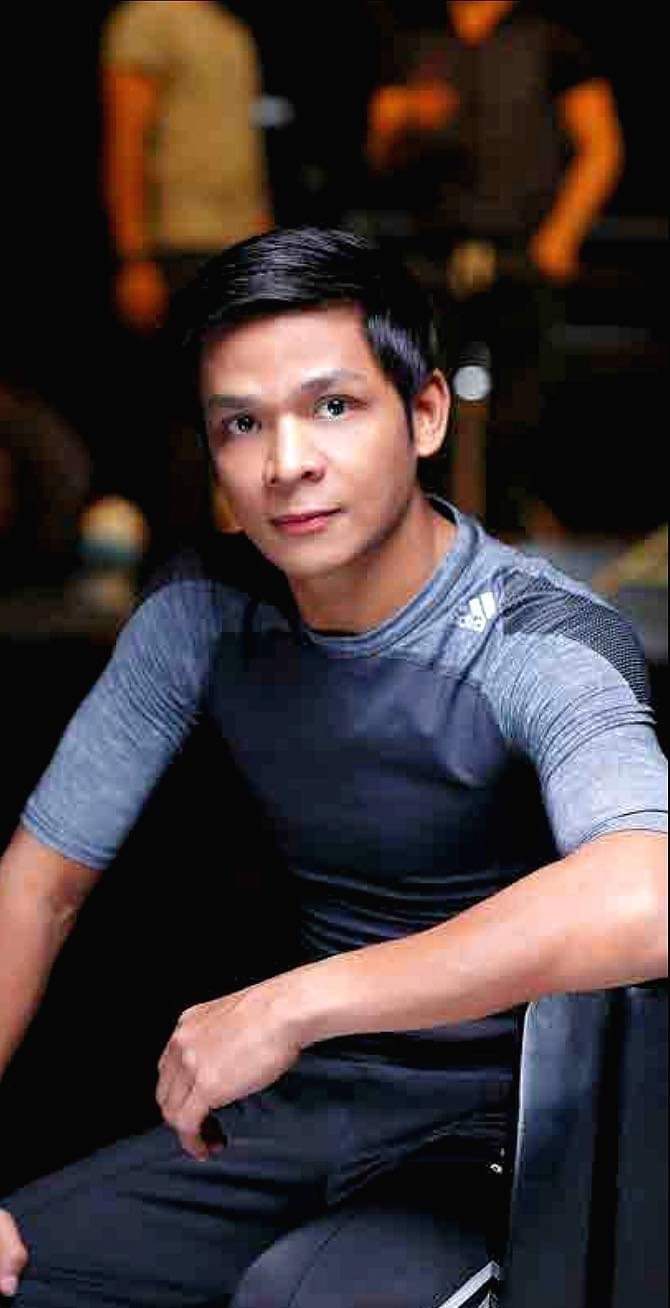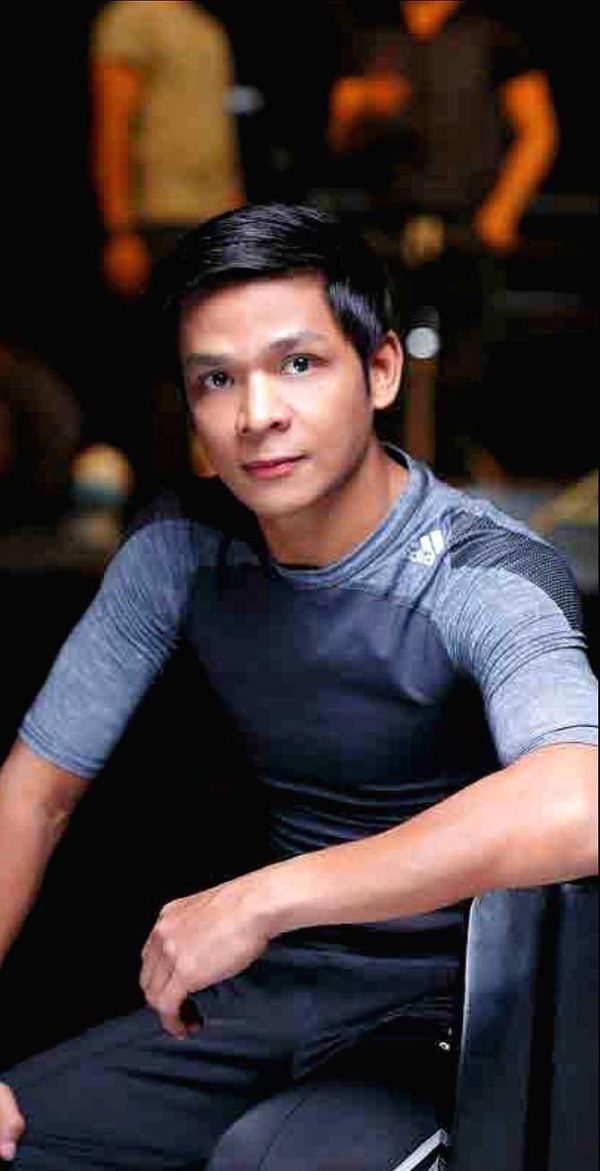 20 years after taking the leap into ballet, Geri is still very much in love with the craft and is now preparing for the re-staging of his first full-length choreography, Ibong Adarna. 
But how did he transition from dancing to also choreographing ballet? Geri shares that when he was left without a dance partner, he thought about choreographing as a "fallback" and started creating short contemporary pieces for international dance competitions: "From two minutes to five minutes to ten minutes, hanggang naging twenty minutes, twenty-five minutes. And then suddenly nag full-length ako like one hour and 45 minutes." Looking back, Geri adds that his high school experiences with the Dagyaw Theater And Dance Company also contributed a lot to how he choreographs now. 
Taking Flight With Ibong Adarna
Ibong Adarna will make its return to the stage this August. Most Filipinos are familiar with the story based on an epic poem: brothers Pedro, Diego, and Juan set out on a quest to capture the renowned Ibong Adarna, whose magical song can heal their father, the King of Berbanya. Their journeys are definitely not easy as the brothers encounter plenty of obstacles—and new characters—along the way. 
Reconnecting with Ibong Adarna was just like a movie, according to Geri. He was fixing his daughter's school things, back when she was in first-year high school, and her copy of the book fell out. Geri, whose choreography often incorporates Filipino heritage and culture, was immediately hooked. "Alam mo yung na-love at first sight ka doon sa book? Parang movie talaga. So from there, naging kausap ko yung anak ko regarding sa book. Sabi ko, 'alam mo anak, puwede kong gawing full-length [choreography] 'to." 
He then proposed the idea to Ballet Manila's artistic director Lisa Macuja Elizalde, who loved the idea and said she wanted to see it as soon as possible. Geri adds that creating Ibong Adarna perfectly aligns with the company's mission "to bring ballet to the people and the people to the ballet."  
Because there are so many versions of the Adarna story out there, Geri decided to create his own adaptation. After two years of research and conceptualization and only four months of working on the choreography, Geri's Ibong Adarna was ready. It launched Ballet Manila's 22nd season and had its world premiere in 2017. The company also brought Ibong Adarna on a performance tour to Israel in 2018, thus making it the very first Filipino full-length ballet to be staged internationally. 
The ballet features original music by Diwa De Leon, a script by Angela Blardony Ureta, and costumes and sets from Make It Happen Workshop. This year's staging will be different from previous versions because Ibong Adarna will be incorporating digital elements and special effects. "This is something different, something magical, something [like a] fantasy," Geri tells TFM. 
As Ibong Adarna's opening date draws near, Geri fondly looks back at how his wife Jed encouraged him to audition for Ballet Manila all those years ago. 
"Yung wife ko [is] always behind me…[Throughout] all my struggles, nandoon siya lagi sa likod ko, nagsu-support, pinu-push ako pataas," Geri says. "Sabi niya, I believe in you. So sabi ko sa sarili ko, oh my god, there's someone na naniniwala sayo. Yun lang naman kasi yun eh. 'Pag may naniniwala sayo na kaya mong gawin, you can do it talaga. And then wag kang mag-hesitate na, ay hindi ko kakayanin yan. Kailangan mong i-push yung sarili mo kapag may someone na talagang nagsasabi na kaya mo siyang gawin." 
Comments