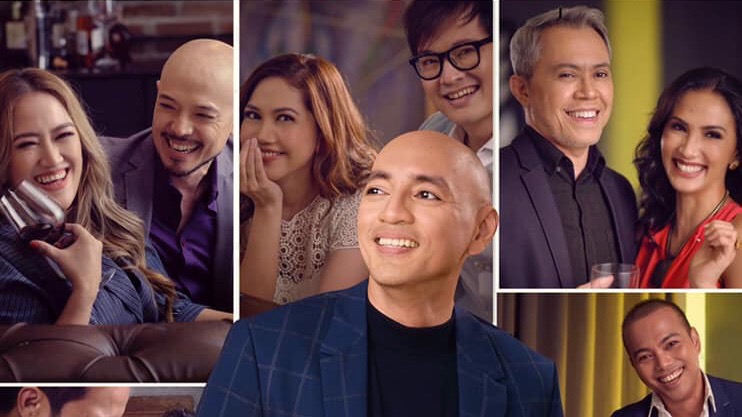 FIRST LOOK: "Company" Cast Starring OJ Mariano Performs Songs from the Sondheim Musical
Upstart Productions will be staging Stephen Sondheim's "Company" this September at the Globe Auditorium of the Maybank Performing Arts Theater.
The story revolves around Bobby, a 35-year old bachelor who is unable to commit to a serious relationship. The musical explores his relationships through a series of short vignettes, breaking the traditional mould of a book musical.
"Company" first opened on Broadway in 1970, where it won 6 Tony Awards including Best Musical. When asked what makes the musical continue to resonate with audiences almost 50 years after it was written, director Topper Fabregas says, "It's basically about marriage, commitment, and friendships. It is also about how relationships evolve over time, how friendships can also evolve over time. Regardless of whether or not it was written years ago, or written now, there's so much of it that we can still really connect to in many ways."
Upstart Productions Artistic Director Joel Trinidad is also part of the cast, playing the role of Harry. Trinidad usually directs the shows that the company stages, but quips that he asked Fabregas to direct because he wanted to be in the show. "I've loved this show for many, many, many years," shares Trinidad. "It's one of the first things that I've wanted to produce when Upstart started 9 years ago. It's always been at the back of my mind." 
The last time that the musical was staged locally was in 1997 by Repertory Philippines. The only one returning from that cast is Menchu Lauchengco-Yulo, who is reprising her role as Joanne. Joanne is the oldest and most cynical of Bobby's friends, having been divorced a number of times.
"I was very happy when Topper asked me if I was willing to come back and do Joanne again because when I did it in the 90's, I felt I was a little too young for it," shares Lauchengco-Yulo. "I understand what Joanne is going through now more than I did when I was in my 30's because Joanne is much older and she's been through several marriages."
She continues, "It's a little deeper. It's more real to me. I think age is a big factor in being able to portray Joanne."
Bobby will be played by OJ Mariano. Joining him, Trinidad, and Lauchengco-Yulo are Sweet Plantado Tiongson as Sarah, Nicky Triviño as Susan, Ariel Reonal as Peter, Bianca Lopez as Jenny, Chino Veguillas as David, Cathy Azanza-Dy as Amy, James Uy as Paul, Caisa Borromeo as Marta, Jill Peña as Kathy, Maronne Cruz as April, and Michael Williams as Larry. 
"Company" is written by Stephen Sondheim (music and lyrics) and George Furth (book). Joining them and Fabregas in the creative team are musical director Rony Fortich, production designer Joey Mendoza, choreographer by Nancy Crowe, lighting designer Meliton Roxas, and sound designer Jethro Joaquin.
The production will be performed in-the-round. You can watch the cast perform snippets from the musical in the video below.
The show will be running from September 13-22 at the Maybank Performing Arts Center.  
You can buy tickets HERE. 
Comments