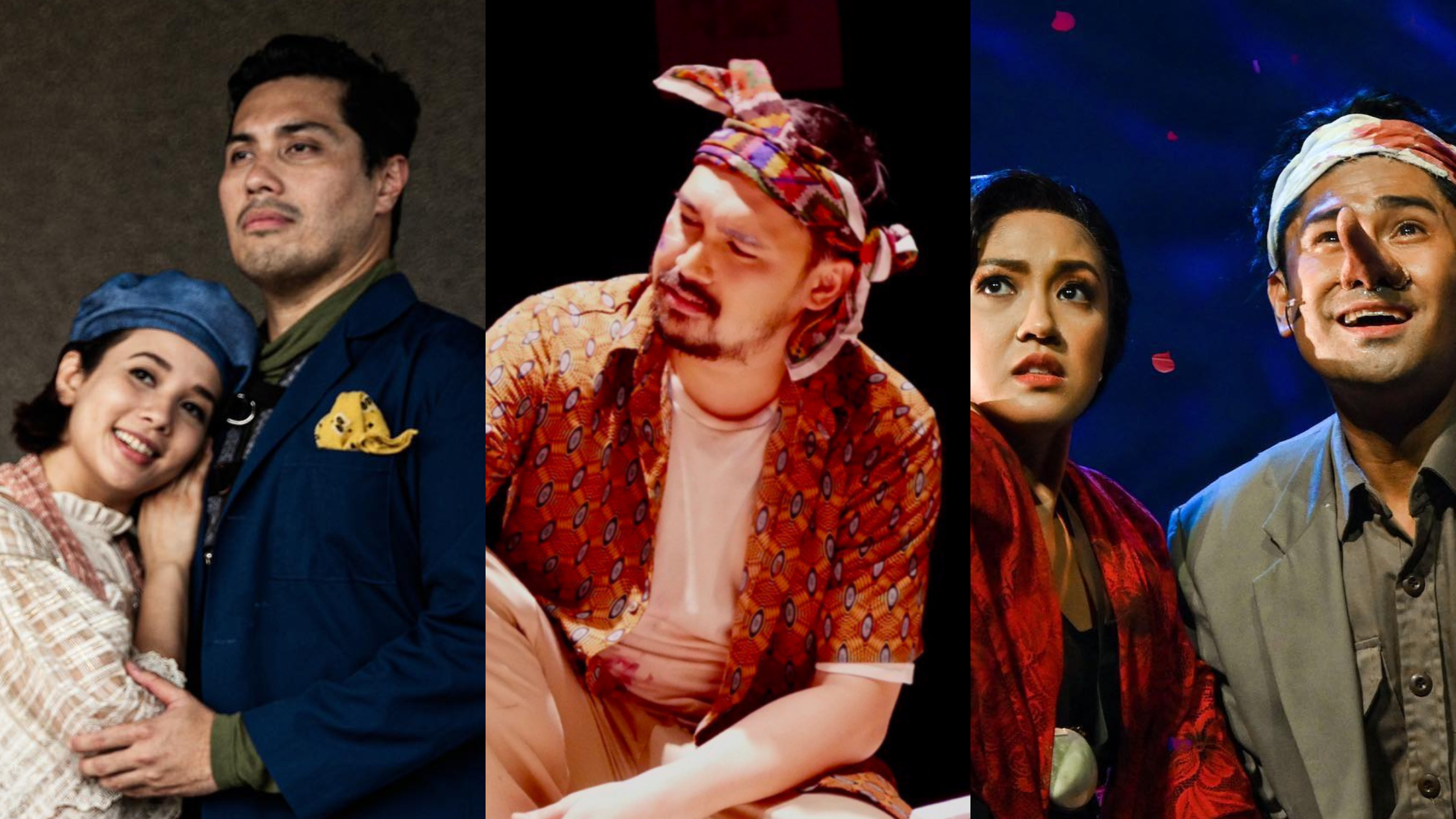 'Anak Datu' Leads Gawad Buhay 2022 Citations
The country's premier recognition awards for the performing arts, Gawad Buhay, has released its citations for 2022. Only shows produced by members of Philstage–the country's alliance for performing arts companies–are eligibile for citation and possible nomination for the Gawad Buhay Awards.
For 2022, three shows are eligible for competitive citations, namely: "Anak Datu" (Tanghalang Pilipino), "Mula Sa Buwan" (Barefoot Theatre Collaborative), and "Carousel" (Repertory Philippines).
People and shows cited below as well as in 2020's competitive citations will be eligible for nominations for the Gawad Buhay Awards to be held sometime this year. Official nominees will be announced at a later date.
Here's the complete list of citations for 2022: 
Outstanding Original Script
Outstanding Book of a Musical
Pat Valera, "Mula sa Buwan"
Outstanding Original Score
Chino Toledo, "Anak Datu"
Pat Valera & William Elvin Manzano, "Mula sa Buwan"
Outstanding Musical Direction
Myke Salomon, "Mula sa Buwan"
Chino Toledo, "Anak Datu"
Ejay Yatco, "Carousel"
Outstanding Choreography
JM Cabling, "Mula sa Buwan"
Hassanain Magarang, "Anak Datu"
Outstanding Costume Design
Bonsai Cielo, "Mula sa Buwan"
Carlo Pagunaling, "Anak Datu"
Outstanding Lighting Design
Katsch Catoy, "Anak Datu"
Meliton Roxas Jr., "Mula sa Buwan"
Barbie Tan-Tiongco, "Carousel"
Outstanding Sound Design
Glendfford Malimban & Myke Salomon, "Mula sa Buwan"
TJ Ramos, "Anak Datu"
Outstanding Set Design
Toym Imao, "Anak Datu"
Charles Yee, "Carousel"
Outstanding Projection and Video Design
Female Featured Performance in a Play
Lhorvie Nuevo, "Anak Datu"
Tex Ordoñez-de Leon, "Anak Datu"
Male Featured Performance in a Play
Female Lead Performance in a Musical
Gab Pangilinan, "Mula sa Buwan"
Karylle Tatlonghari, "Carousel"
Male Lead Performance in a Musical
Gian Magdangal, "Carousel"
Myke Salomon, "Mula sa Buwan"
Female Featured Performance in a Musical
Mikkie Bradshaw-Volante, "Carousel"
Male Featured Performance in a Musical
Lorenz Martinez, "Carousel"
Outstanding Ensemble Performance for a Play
"Anak Datu" (Tanghalang Pilipino)
Outstanding Ensemble Performance for a Musical
"Carousel" (Repertory Philippines)
"Mula sa Buwan" (Barefoot Theatre Collaborative)
Outstanding Stage Direction for a Play
Chris Millado, "Anak Datu"
Outstanding Stage Direction for a Musical
Pat Valera, "Mula sa Buwan"
Outstanding Production of Existing Material for a Musical
"Carousel" (Repertory Philippines)
Outstanding Play – Original or Translation/Adaptation
"Anak Datu" (Tanghalang Pilipino)
Outstanding Musical – Original or Translation/Adaptation
"Mula sa Buwan" (Barefoot Theatre Collaborative)
Comments