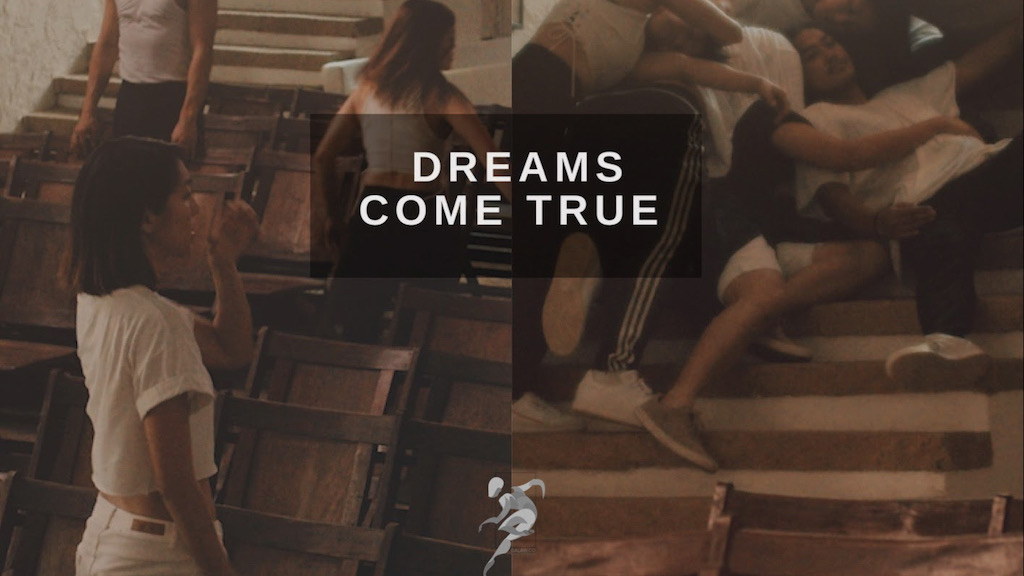 "Dreams Come True" is part live performance and part movement film
Galaw.Co, a burgeoning dance theater company spearheaded by Gawad Buhay Award-winning choreographer and dancer PJ Rebullida, is staging its first production entitled Dreams Come True at this year's Fringe Festival. The company had a sneak peek performance entitled Really Alive last July.
Dreams Come True is a three-part performance featuring a film by Simon Te and two performance pieces directed by Rebullida.
When Doors Open is a movement film by Te accompanied by performances from the Galaw.Co company. Set at the Pinto Art Museum, shadows and light merge with dance to make poetry.
When Things Become Real is a duet created by PJ Rebullida, featuring music by Jef Flores and performances by Joni Galeste and Jourdan Bartolome. Two humans dance to the abstract, leading them through twists and turns until they find themselves enmeshed in what is real and tangible.
Ipis/Kafka features the company in a work inspired by Franz Kafka's The Metamorphosis. We question what it means to exist in a world like Gregor Samsa, where one has to live up to expectations from society and one's personal world.
Joining Galeste and Bartolome in the cast are Julio Laforteza, JP Ortenero, Luis Marcelo, JB Estrada, and Abee Manotoc.
The shows will run on Feb 29, 8pm, March 1, 6pm, March 7, 8pm, and March 8, 6pm at the Mirror Studio Theater, Makati. Entrance is free, donations are appreciated.
Galaw.Co Dance Theatre Company aims to create experiential performance art that moves audiences to think, feel, and live through movement and community. It is a platform that allows creativity to flourish from within, free from the pressures of making a commercially viable show under limiting timelines. It espouses an environment of creative laboratory thorough investigation of what the body can do, where stories can go, and a value for honesty and integrity in dance, movement, and theater.
Comments