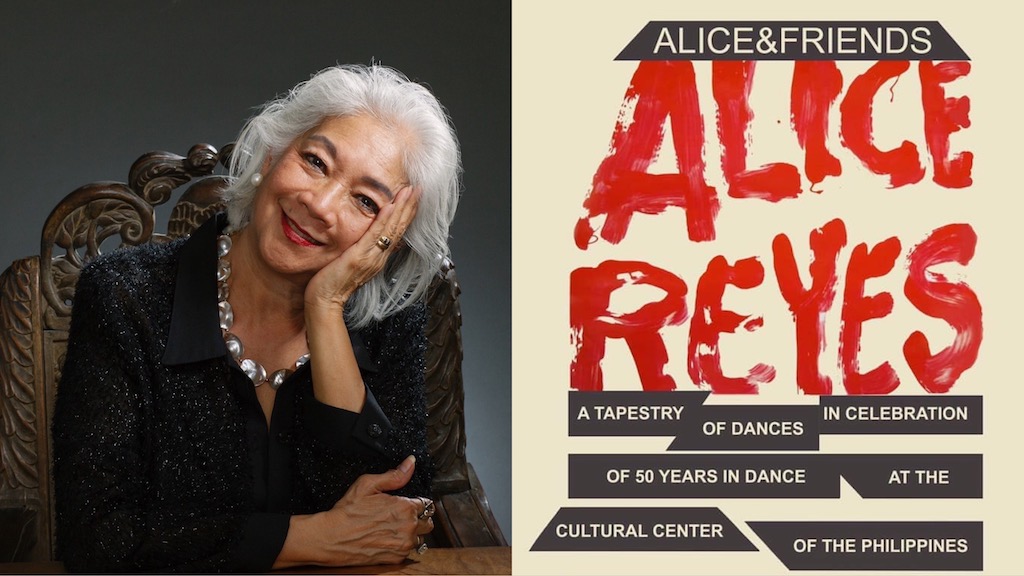 Alice Reyes to hold One Night Only Dance Concert this Friday
Alice & Friends, a one night only concert to be held at the CCP Main Theater this Friday, February 21 at 8pm, is a celebration of the 50th year since National Artist and Ballet Philippines Founder and Artistic Director Alice Reyes held the
first modern dance concert at the CCP.
Alice Reyes & Dance Company in a Modern Dance Concert was staged on February 19 and 21, 1970 at the CCP Main Theater.
Among the works to be presented is Itim Asu, commissioned by the CCP and The League of Filipino Composers, based on Virginia Moreno's play The Onyx Wolf about La Loba Negra, the widow of assassinated Spanish Gov. Gen. Bustamante. Reyes first choreographed Itim Asu in 1970. She has re-worked the choreography around new sets, which will feature glass-plate artworks by Jaime de Guzman, who did the sets in the original 1970 production.
Ballet Philippines' scheduled production of Itim Asu and Other Dances this weekend has been cancelled as a precautionary measure against the spreading and contracting of the 2019-nCoV, as announced on Ballet Philippines' social media page.
The CCP has since given a venue and production grant to mount Friday's concert, which will be free and open to the public on a first-come-first-served, free seating basis.
Reyes says that the concert will be "… a celebration of dance, for people who love dance. I am grateful to the CCP for giving me this opportunity to commemorate the premiere of my very first concert on this beautiful stage."
Comments