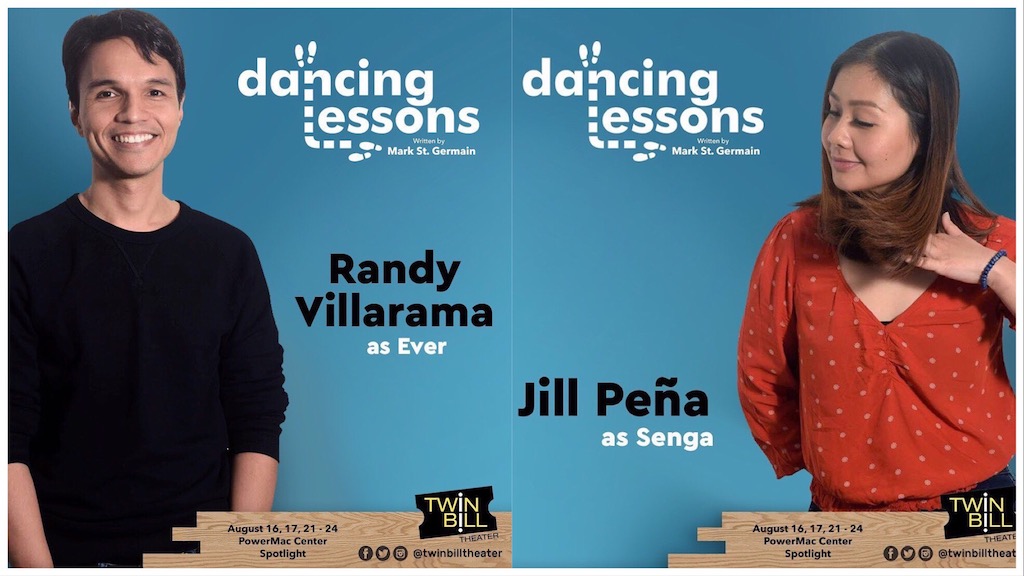 "Dancing Lessons" is a Play that Tackles Autism
Twin Bill Theater returns to the stage with Mark St. Germain's "Dancing Lessons." Directed by company c0-founder and Artistic Director Francis Matheu, the play centers on Ever Montgomery, a professor with Asperger's Syndrome, and Broadway dancer Senga Quinn.
At the top of her career, Senga Quinn is holed up in her apartment with a serious injury that threatens her career and identity. When neighbor Ever Montgomery, a professor with a condition that is fearful of touch, asks for a dancing lesson so he can deal with social intimacy (handshaking, hugs, dancing) at an upcoming awards banquet, a relationship slowly develops that has both individuals stepping out of their comfort zones. 
The play Stars Randy Villarama (Manila Notes, Baka Naman Hindi) as Ever Montgomery and Jill Peña (Annie, Beautiful: The Carole King Musical) as Senga. Joining Matheu in the creative team are JM Cabling (choreography), Kayla Teodoro (Scenic Design), Joseph Matheu (lighting design), Joyce Garcia (Video Graphic Design), and Arvy Dimaculangan (Sound Design).
"Dancing Lessons" is Twin Bill Theater's 5th production in a series of shows that aim to focus on essential advocacies. Past productions that founding members Francis Matheu and Joseph Matheu (who also serves as Associate Artistic Director) have produced include "Dog Sees Good: Confessions of a Teenage Blockhead" (anti-bullying and substance abuse), "Suicide Incorporated" (mental health and depression), "My Name is Asher Lev" (pursuing art amidst adversities), and Wit (cancer).
The show will run from August 16-17, 21-24 at the Power Mac Center Spotlight. For tickets and other inquiries, contact 0932-8611253.
Comments