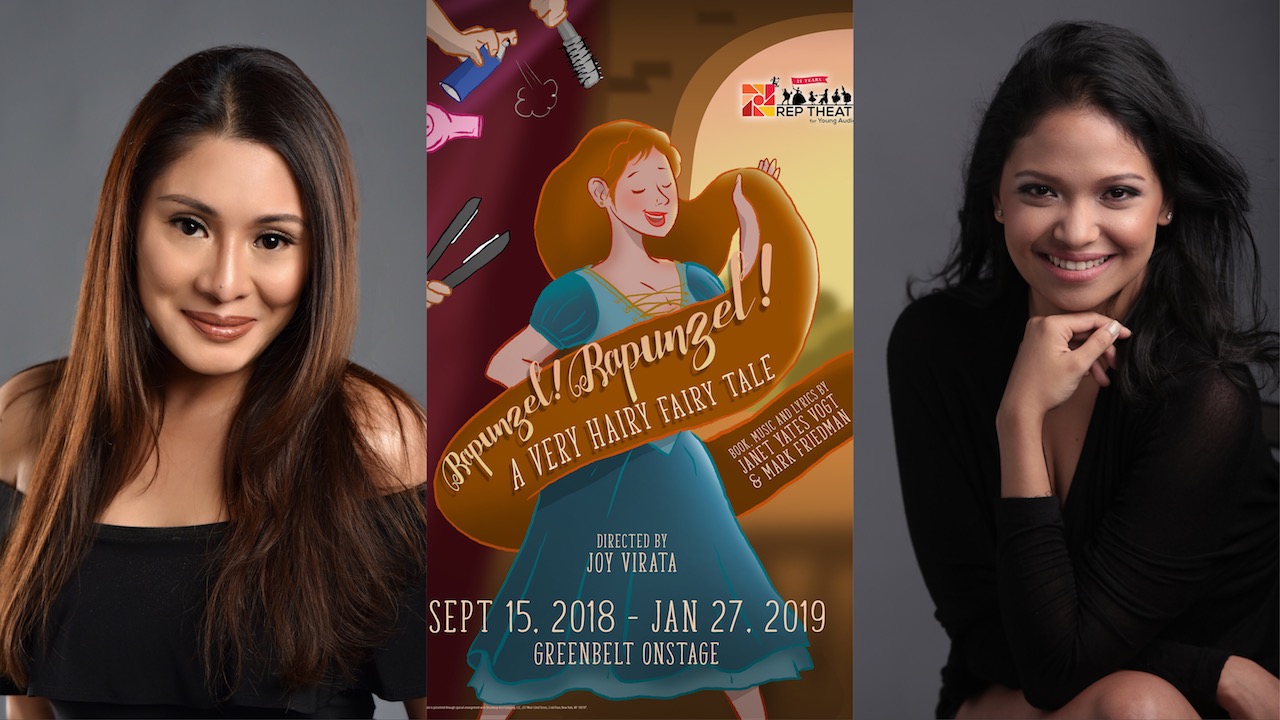 Classic fairytale gets a quirky twist in REP's 'Rapunzel! Rapunzel! A Very Hairy Fairy Tale'
Enjoy magic and mirth with the family as REP's Theater for Young Audiences reinvents the classic, whimsical adventure of Princess Rapunzel in Rapunzel! Rapunzel! A Very Hairy Fairy Tale from September 15, 2018 to January 27, 2019 at the OnStage Theater, Greenbelt 1, Makati City.
Based on the story, music, and lyrics by Janet Yates Vogt and Mark Friedman, the play opens with the beautiful, extremely long-haired Princess Rapunzel (Cara Barredo, Mikkie Bradshaw, Justine Narciso and Alyssa Rosa) being kidnapped and trapped inside a tower as the evil Lady Za Za (Carla Guevara Laforteza and Liesl Batucan) tries to seize the entire kingdom and place it under her rule.
While on the quest to find the perfect head of hair, Sir Roderick (Hans Eckstein, Andres Borromeo and Brendon Banares) and his hairstylist friend Edgar (Steven Hotchkiss, Chino Veguillas, and Kenny Isidoro) find their way to the tower in the middle of the dark forest to rescue Rapunzel with the help of a slightly neurotic Gypsy Woman (Bituin Escalante and Naths Everett) and witty, old dragon Socrates (Arnel Carrion, Raymund Concepcion and Jamie Wilson).
Joy Virata directs the cast of this magical retelling of a classic fairytale with its fair share of twists and turns.
You can buy tickets HERE.
Comments