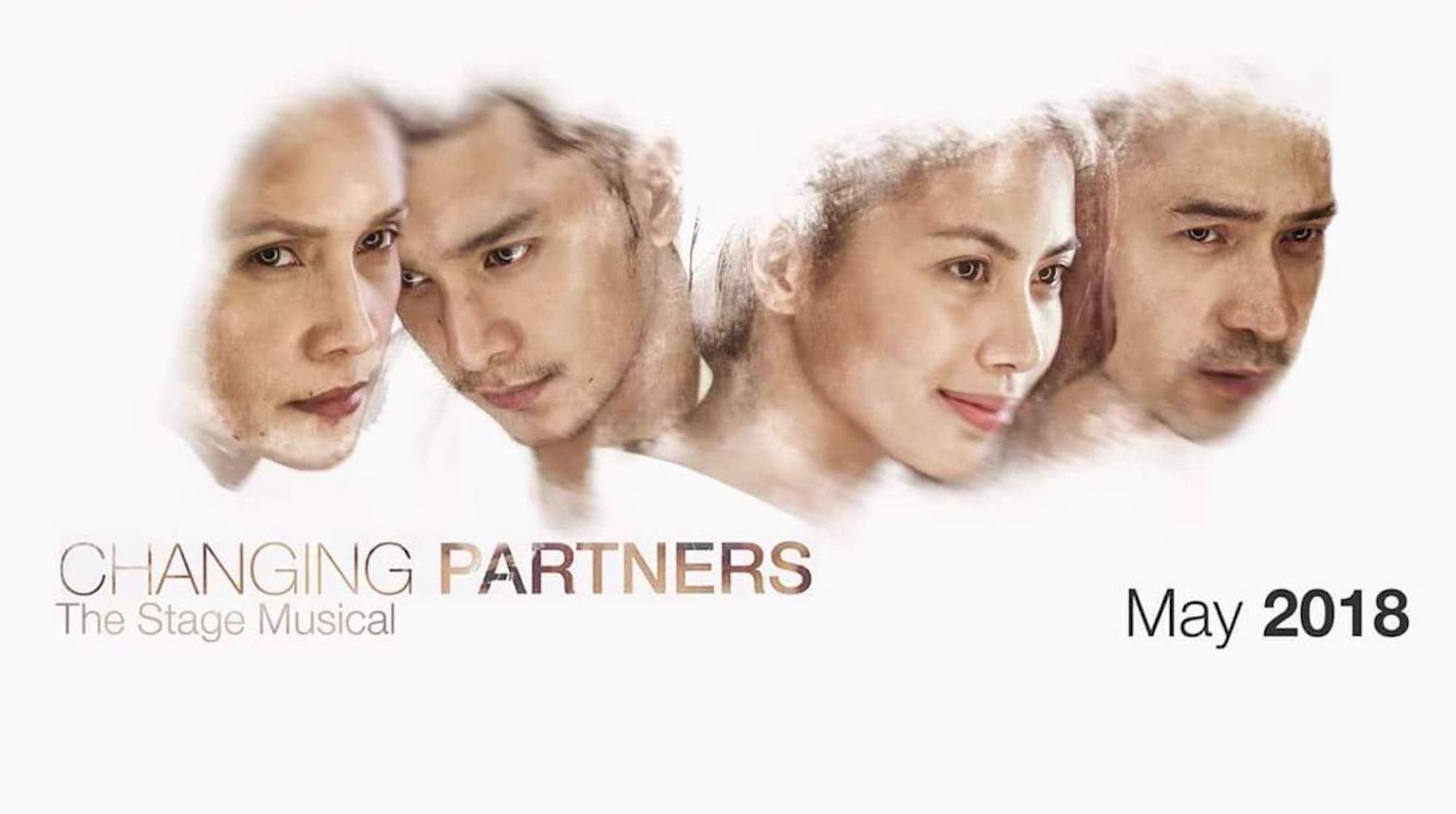 'Changing Partners' Set for Another Run this May!
The hugely successful musical Changing Partners will be back for a third run in May.
With book and music written by Vincent de Jesus, Changing Partners explores themes of love and heartbreak and emphasizes their universality by showcasing different kinds of relationships. It started out as a stage reading at the 2016 Virgin Labfest (a festival for new Filipino plays), before being staged as a full musical twice in that year. Both incarnations starred Agot Isidro, Anna Luna, Jojit Lorenzo, and Sandino Martin.
The musical reaped numerous accolades, including a Palanca Memorial Award for Best Full Length Play. It was also featured in The Bindlestiff Studio's Tagalog Theater Festival in California, U.S.A., starring Filipino-American actors.
It was adapted into a feature film in November last year as an official entry in the 2017 Cinema One Originals Film Festival before getting a nationwide commercial release this January. Under the direction of Dan Villegas and retaining the original cast, Changing Partners – The Movie won eight awards at the festival including Best Director, Best Actress for Isidro, Best Actor for Lorenzo, and Best Acting Ensemble.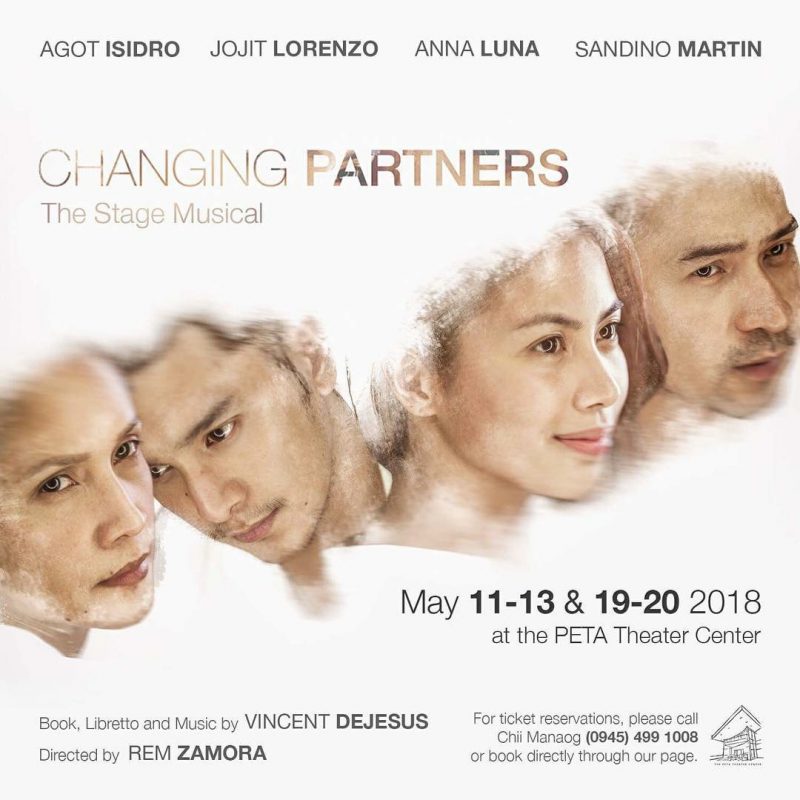 It also won several awards in the Independent Film category at the recently concluded 34th Movie Press Club of the Philippines – Star Awards 2018, including Best Director (Villegas), Best Screenwriter (DeJesus and co-writer Lilit Reyes), Best Editing (Marya Ignacio), Best Music (DeJesus), and Best Film.
The entire cast will be back once again to reprise their roles on stage as the musical moves to the bigger PETA-Phinma Theater. Joining Isidro, Luna, Lorenzo, and Martin are Rem Zamora as Director, while De Jesus and Poch Gutierrez will provide the live musical accompaniment and Ben Padero will handle the set design.
Changing Partners: The Stage Musical will have a two-weekend run on May 11-13 and May 19-20, 2018.
You can book your tickets HERE.
Comments