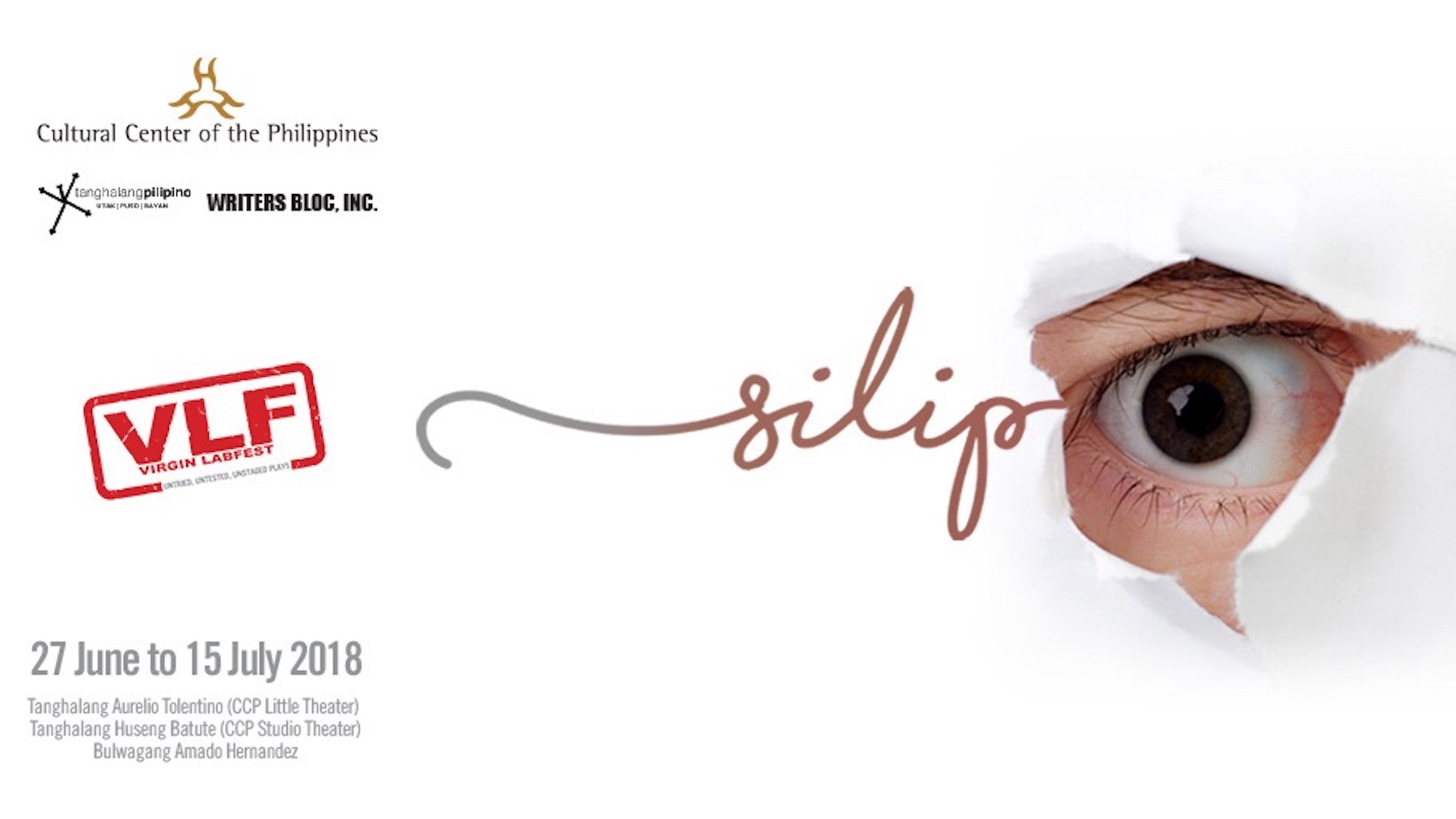 The 12 Plays in The Virgin Labfest 14!
Now on its' 14th year, this festival of unstaged, untried, untested and unpublished works continues to produce one act plays which deal with reality, fantasy, and personal truths. Presented by the Cultural Center of the Philippines, Writer's Bloc and Tanghalang Pilipino, the Virgin Labfest (VLF) will run from June 27 to July 15 at the CCP.
From a total of 150 scripts submitted by playwrights of varying age and experience, 12 have officially been chosen to be part of the festival.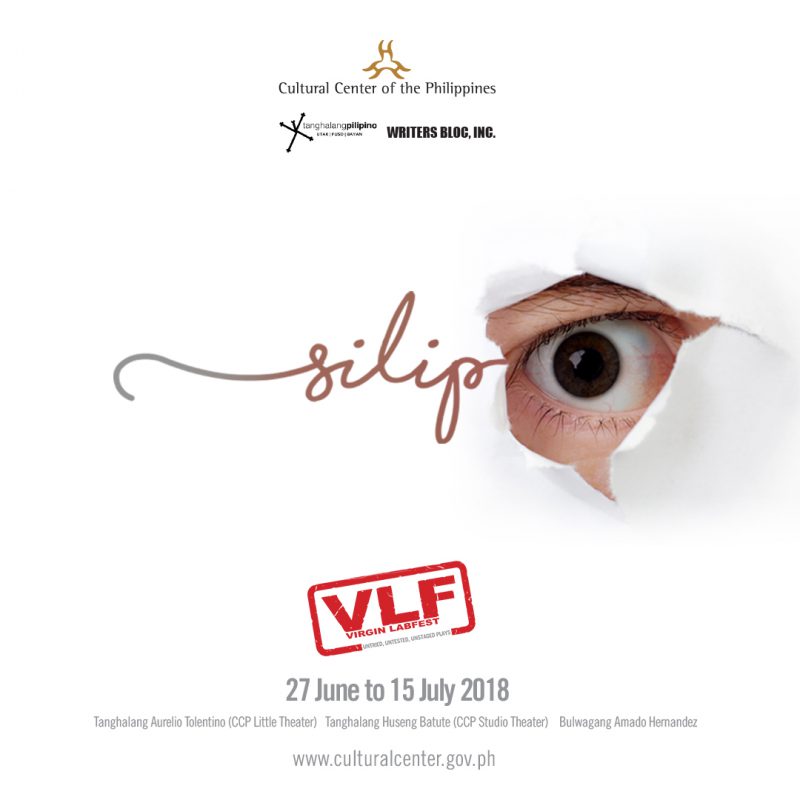 1. Labor Room by Maki Dela Rosa
This year, only one woman has been included in the coveted list of playwrights. Maki dela Rosa writes about the perils of a labor room in LABOR ROOM. To be directed by José Estrella.
2. Rosas by J. Dennis Teodosio
Virgin Labfest pioneer J. Dennis Teodosio dedicates ROSAS, a play about aging gays, to beloved theater artist, the late Soxie Topacio. To be directed by Charles Yee.
3. River Lethe by Allan Lopez
Allan Lopez, who was also part of the First Virgin Labfest, speaks of love, lust, and oblivion in RIVER LETHE. To be directed by Chris Martinez.
4. Edgar Allan Hemingway by Carlo Vergara
Resident graphic designer, illustrator, and renowned VLF playwright Carlo Vergara produces EDGAR ALLAN HEMINGWAY, a work that's seemingly amusing but packs a strong punch. To be directed by George de Jesus III.
5. Tulad ng Dati by JV Ibesate
JV Ibesate of the Tanghalang Pilipino Actors Company, who most recently won a Philstage Gawad Buhay Award for Male Lead Performance in a Play (Ang Pag-uusig), produces TULAD NG DATI, a disturbing play about reunited siblings whose past is fraught with tension. To be directed by Olive Nieto.
6. Ensayo by Juan Ekis
Juan Ekis' ENSAYO brings backstage drama to life in scenes that are familiar to every theater actor. To be directed by Erick Villanueva dela Cruz.
Two writers from the regions grace the VLF this year.
7. Mga Bata sa Selda 43 by Rolin Migyuel Cadallo Odina
Los Baños-based writer Rolin Migyuel Cadallo Odina's MGA BATA SA SELDA 43 focuses on children behind bars. To be directed by Ian Segarra.
8. Ang Mga Propesyunal by Sari Saysay
Bicolano playwright Sari Saysay's ANG MGA PROPESYUNAL speaks of the tragedy of senseless deaths, of democracy, and of freedom. To be directed by Carlitos Siguion-Reyna
Four of the twelve playwrights are complete virgins to the festival.  
9. Marawi Musicale by Tyron Casumpang
Tyron Casumpang, a product of the VLF Fellowship program, talks about the tragedy of Marawi in the one and only musical of the festival, MARAWI MUSICALE.  To be directed by Ariel Yonzon.
10. Mga Eksena sa Buhay ng Kontrabida by Dustin Celestino
Dustin Celestino presents a collection of overheard conversations in MGA EKSENA SA BUHAY NG KONTRABIDA. To be directed by Roobak Valle.
11. Amoy Pulbos Ang Mga Alabok sa Ilalim ng Riles ng Tren by Lino Balmes
Lino Balmes brings us into the home of a couple as they argue about their misfortunes in AMOY PULBOS ANG MGA ALABOK SA ILALIM NG RILES NG TREN. To be directed by Tess Jamias.
12. Ang Inyong Mga Anak: Si Harold at Si Napoleon by Anthony Kim Vergara
Last but not least is Anthony Kim Vergara's ANG INYONG MGA ANAK: SI HAROLD AT SI NAPOLEON, where a conversation between mother and son becomes the trigger for social change. To be directed by Ricardo Magno.
All 12 plays are divided into four sets. You can find the schedule for each set below.
Set A- Mga Eksena sa Buhay ng Kontrabida, Mga Bata sa Selda 43, Ang Inyong Mga Anak: Si Harold at Si Napoleon
Set B- Ang Mga Propesyunal, Rosas, Edgar Allan Hemingway
Set C- Labor Room, Ensayo, Tulad ng Dati
Set D- Amoy Pulbos ang mga Alabok sa Ilalim ng Riles ng Tren, Marawi Musicale, River Lethe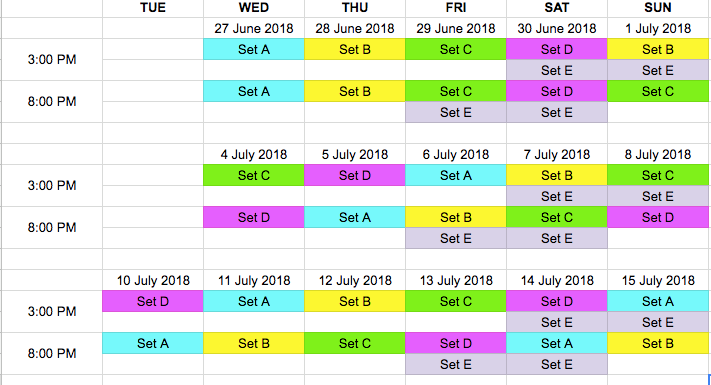 Joining them in the "Revisited" set (SET E) are last year's favorites– Eljay Castro Deldoc's PILIPINAS KONG MAHAL WITH ALL THE OVERCOAT, Rick Patriarca's BIRDCAGE and Adrian Ho's SINCERITY BIKER'S CLUB.
Staged readings of four other works will also be featured– WITHOUT THE DRAMA by Jay Crisostomo, DOLOROSA by Peter Mayshle, BAGYOLAND by John Lapus, and ASALTO by Dominic Lim.
You can buy tickets HERE.

Comments