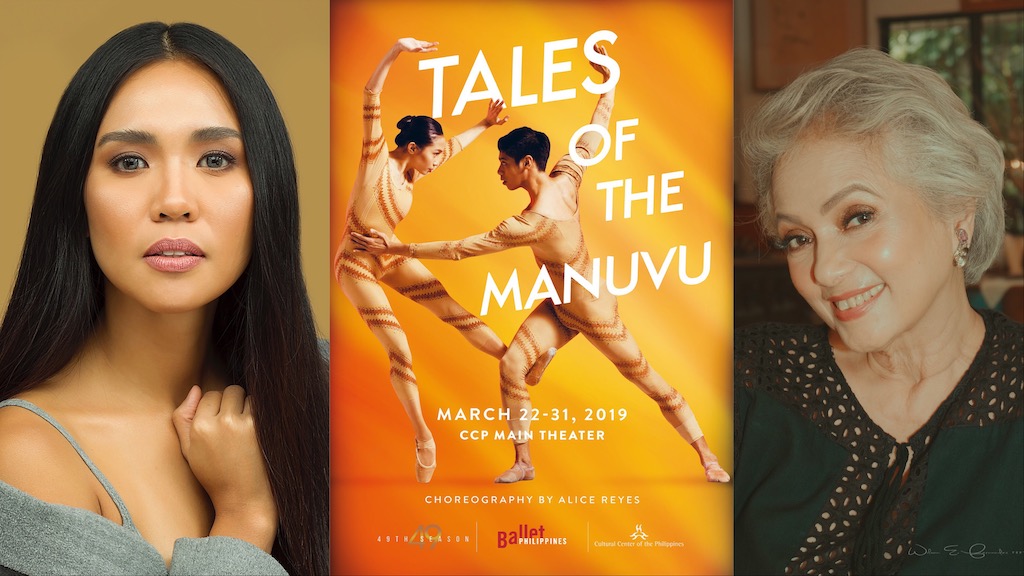 Celeste Legaspi, Aicelle Santos, and More Join Ballet Philippines' "Tales of the Manuvu"
Ballet Philippines brings back the Philippine contemporary rock opera ballet "Tales of the Manuvu" this March at the CCP Main Theater.
Choreographed by National Artist for Dance and Ballet Philippines' Artistic Director Alice Reyes in 1976, "Tales of the Manuvu" tells the creation story of the Manobo tribe from Mindano. The libretto, written by National Artist for Literature Bienvenido Lumbero, was based off an article published in Philippine Heritage by E. Arsenio Manuel. Dero Pedero created the score, working alongside rock band The Afterbirth. Late Philippine couturier Ernest Santiago also joined as costume designer. Lighting and set designs were imagined by CCP Veteran, Monino Duque.
Alice Reyes recalls, "We opened to a packed house and we never looked back. People sat on both aisles of the theater night after night with long lines outside."
Broadway theater designer, stage director, and multi awarded filmmaker Loy Arcenas will be creating new sets for the production, while Katsch Catoy will be serving as lighting designer. The ballet's original music and score will also include new arrangements by Francis de Veyra.
Singer, recording artist, actress, and producer Celeste Legaspi and former vocalist of The Afterbirth, Boy Camara, will both be reprising the roles they played (First Woman and First Man) when the ballet first opened in 1977.
Fresh off from the Miss Saigon UK and Ireland Tour, Aicelle Santos also returns to Manila to join the cast as First Woman. Joining them as alternates are musical theater veterans Shiela Valderrama-Martinez as First Woman, Lorenz Martinez as First Man, and Nar Cabico and Poppert Bernadas as Ogassi. Classical performer Lara Maigue and singer Reuben Laurente will also be alternating as First Woman and First Man.
"Tales of the Manuvu" will run from March 22 – 31, 2019, at the CCP Main Theater. Show dates and schedules are as follows:
March 22, 2019 | 8:00 PM
March 23, 2019 | 2:00 PM & 7:00 PM
March 24, 2019 | 2:00 PM & 7:00 PM
March 30, 2019 | 7:00 PM
March 31, 2019 | 2:00 PM
A special matinee show on March 24 will be mounted in celebration of the 40th Anniversary of the Maryknoll/Miriam College Alumni Association (MMCAA) and for the benefit of the Lumakad Bakwit School Manobo. Tickets will be available at TicketWorld.
You can buy tickets HERE.
Comments