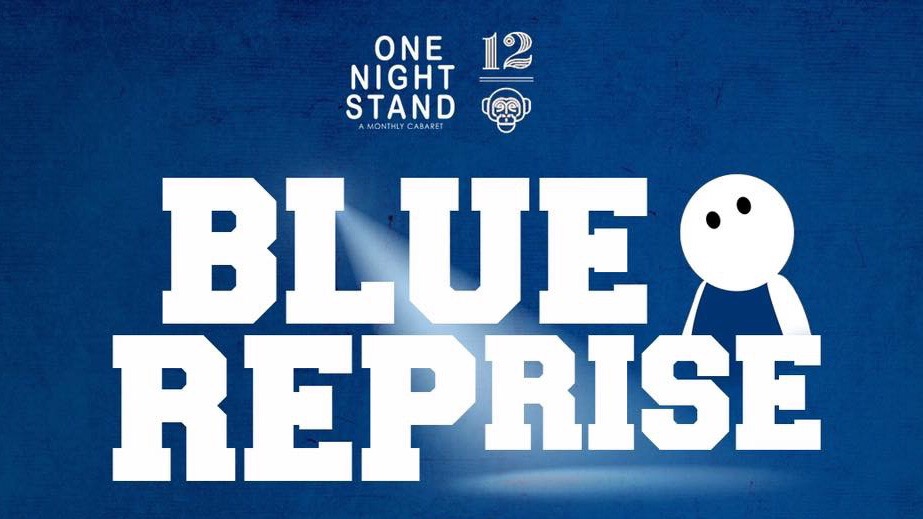 Ateneo blueREP Alumni Perform in next One Night Stand Cabaret
One Night Stand: A Monthly Cabaret is back after a two-month hiatus.
This March, "BLUE REPRISE" will feature alumni from Ateneo Blue Repertory (also known as Ateneo blueREP) who will be performing songs from some of their past musicals–  "Pippin," "Godspell," "Stages of Love," "Little Shop of Horrors," "In The Heights," "Real Life Fairytales," "Rent," "Spring Awakening," and a lot more. Ateneo blueREP is the premiere musical theater organization of Ateneo de Manila University.
Performers include Maronne Cruz (Waitress, Ang Huling El Bimbo), Mica Fajardo (Miong, Side Show), Ian Hermogenes (Miong, Guadalupe the Musical), Moira Lozada (Sa Wakas, Miong), Franco Ramos (Hair, Miong), Arion Sanchez (Rapunzel: A Very Hairy Fairy Tale, Miong), RJ Santillan (Clowning Around), and Abi Sulit (Sa Wakas, Godspell).
There will also be special performances from Mako Alonso, Caisa Borromeo, Bym Buhain, Oli del Rosario, Mian Dimacali, Sab Jose, KC Kane, Adrian Lindayag, Luis Marcelo, Jill Peña, E.J. Pepito, Bibo Reyes, Kyla Rivera-Soong, Kakki Teodoro, Rem Zamora, the cast of Ateneo blueREP's 2019 production of Spring Awakening, and more!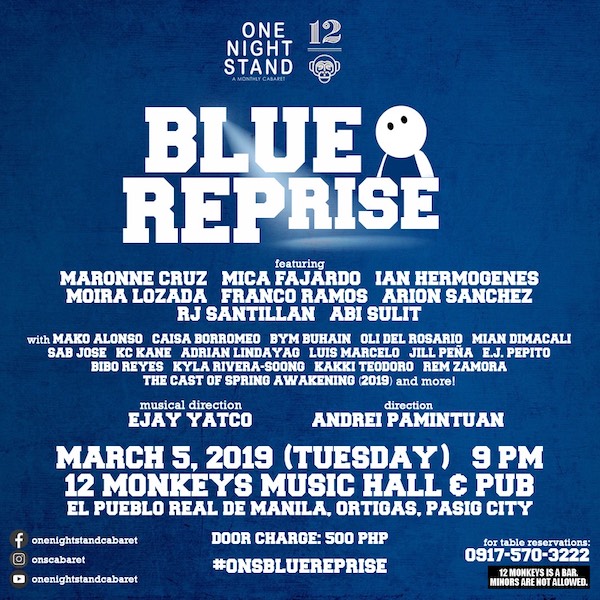 The show will be directed by Andrei Pamintuan, with musical direction by Ejay Yatco. It will be staged this March 5 (Tuesday), 9pm, at 12 Monkeys Music Hall & Pub, El Pueblo Real de Manila, Ortigas, Pasig City. Door charge is P500. Contact 0917-570-3222 for table reservations.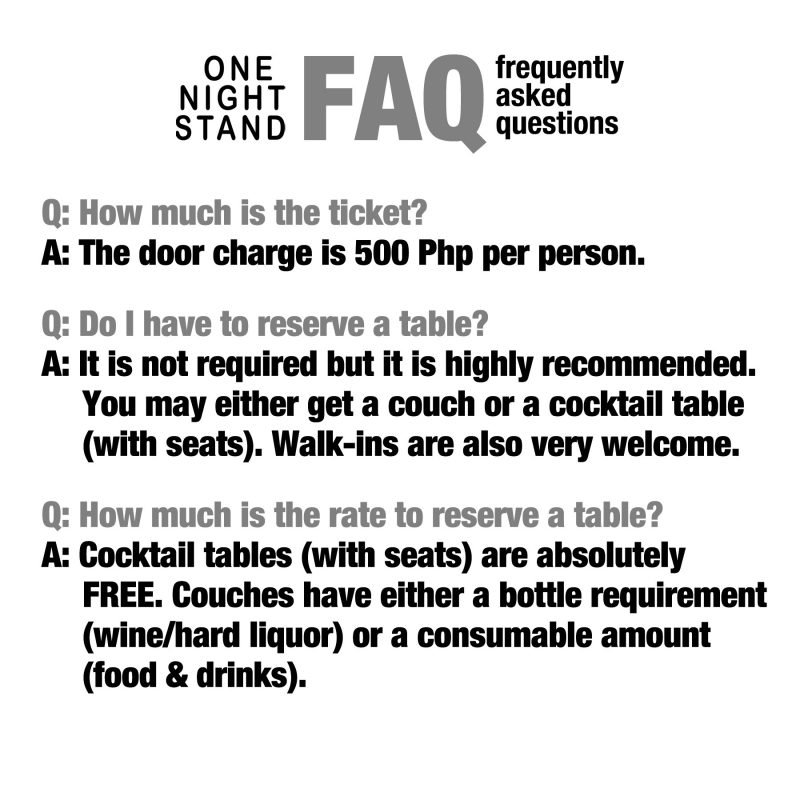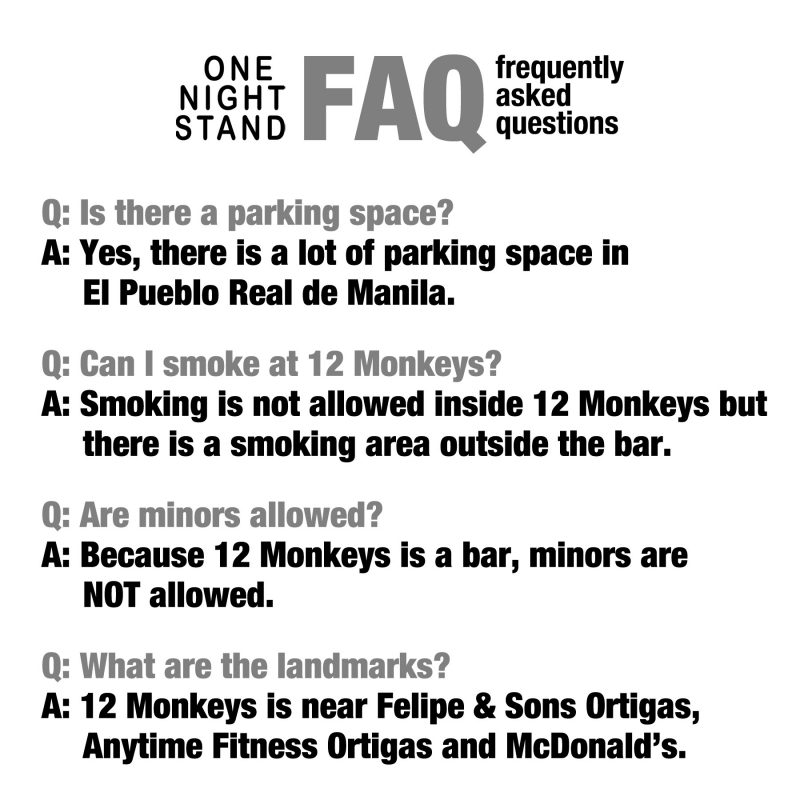 No repeats. No reruns. Just a One Night Stand.

One Night Stand typically happens on the first Tuesday of every month. It mounts musical theater cabarets at the 12 Monkeys Music Hall & Pub.
Comments