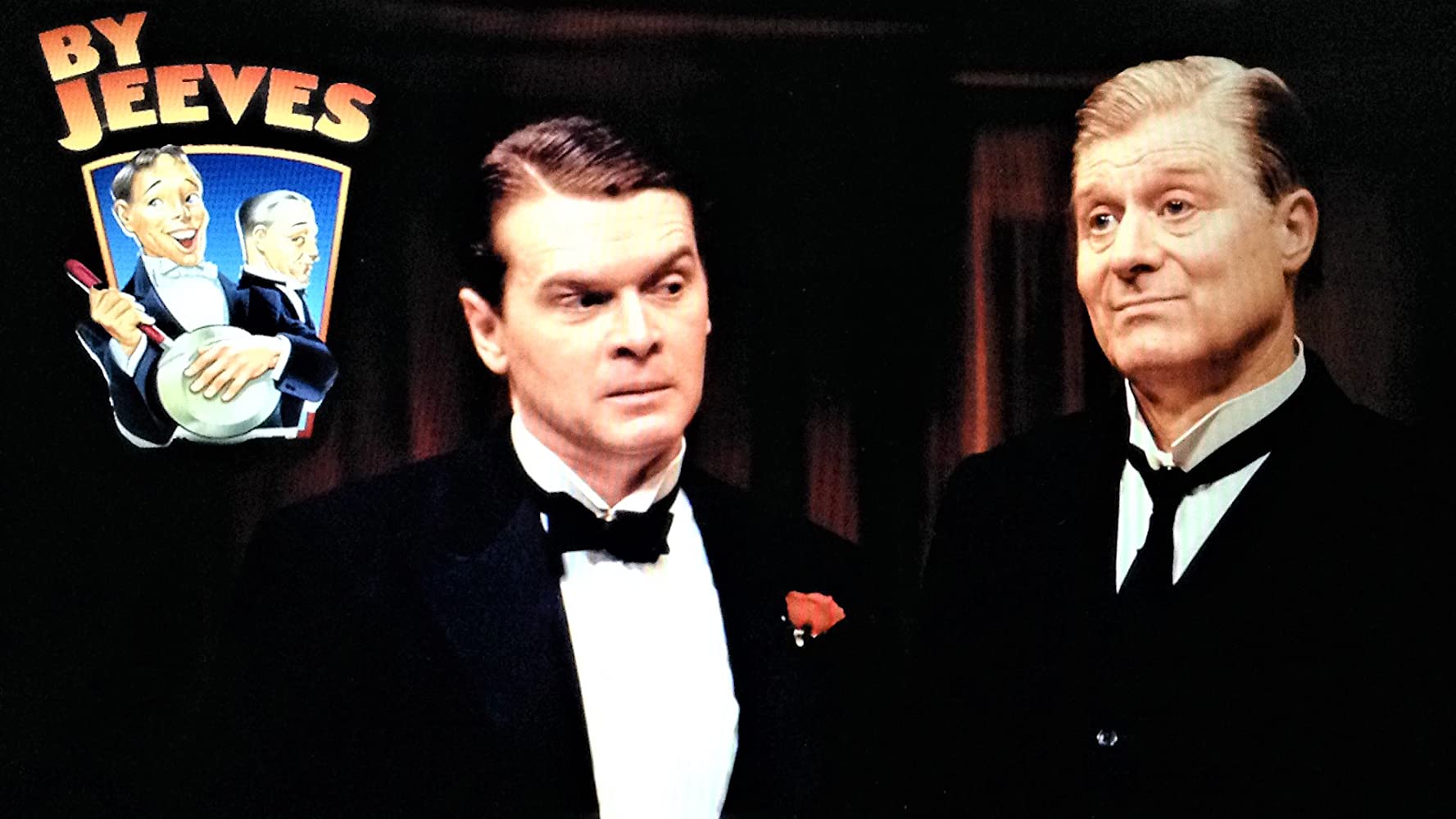 "By Jeeves" is the next Andrew Lloyd Webber Musical to Stream
The Evening Standard reports that By Jeeves is the next Andrew Lloyd Webber musical to stream online.
Written by Andrew Lloyd Webber (music) and Alan Ayckbourn (book and lyrics), By Jeeves first premiered on April 22, 1975 in London, but closed after a month. It consequently won 3 Olivier Awards when it was revived in 1997.
In 2001, a recording of the musical, which was filmed in a studio in Toronto after the Pittsburgh production, was released, featuring Martin Jarvus as Jeeves and John Scherer as Bertie Wooster. Directed by Ayckbourn and Nick Morries, it is that version that will be streaming next on The Shows Must Go On YouTube channel. Jarvus and Wooster later reprised their roles when it officially opened on Broadway that same year.
By Jeeves is the sixth Andrew Lloyd Webber production that will be made available online. It is preceded by the 2000 production of Joseph and the Amazing Technicolor Dreamcoat, the 2012 production of Jesus Christ Superstar, the 2011 production of The Phantom of the Opera at the Royal Albert Hall, the 2011 Australian production of Love Never Dies, and Andrew Lloyd Webber's 50th birthday tribute concert.
Just like the shows prior to it, By Jeeves will only be available for 48 hours, beginning on May 8, 7pm UK time (May 9, 2AM local Philippine time).
Comments