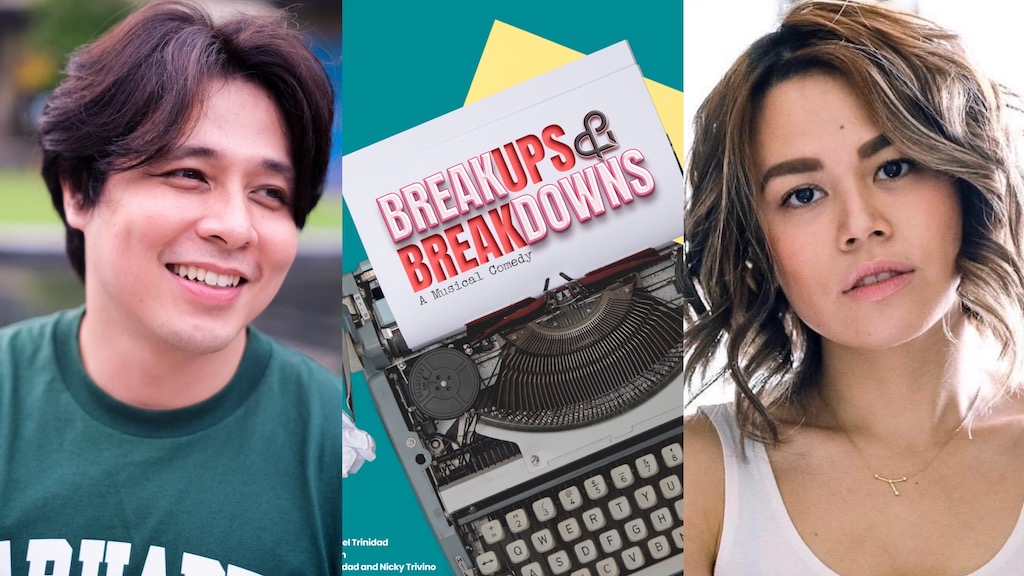 'Breakups & Breakdowns' Musical Comedy Returns to the Stage this April
Upstart Productions' original musical comedy, Breakups & Breakdowns, is returning to the stage this April after 4 years.
Written by Upstart Productions' Artistic Director Joel Trinidad (book and lyrics) and Rony Fortich (music), the production will be running on April 15 (3 pm), April 16 (3 pm and 8 pm), April 22 (8 pm), and April 23 (3 pm) at the Bayanihan Theatre, The British School Manila, University Park, 36th Street, BGC, Taguig.
Breakups & Breakdowns, the company's debut production, is a lighthearted look at modern-day dating and relationships. It has had 5 prior stagings– one in 2010 (Ateneo blueREP), 2011 (Upstart Productions), 2015 (Ateneo blueREP), and two in 2019 (an independent production in Dumaguete and the BGC Passion Collective), where the creators updated the material.
A new staging was planned for 2020 to commemorate Upstart's 10th year anniversary. "But the pandemic scuppered our plans," ruefully declares Trinidad. Instead of a full production, the decision was made to present an online mini-concert, featuring some key songs performed by cast members from previous productions, along with some talents from the Ice Seguerra-produced Breakups & Breakdowns CD. "It was a success," enthuses Trinidad, "but it left me wanting more."
With the guidance of Upstart's Creative Director and dramaturg Nicky Triviño, Trinidad revisited the material during the lockdown, revising the text in key places, adding new songs (again composed by Rony Fortich), new characters, and new scenes to make the material tighter and more relevant.
Returning to live theater for the first time since staging Stephen Sondheim's Company in 2019, Upstart presents a new, updated version of the musical. The cast features Reb Atadero, Rachel Coates, Sarah Facuri, Nelsito Gomez, Tanya Manalang-Atadero, Joel Trinidad, and Nicky Triviño. Trinidad and Triviño also serve as co-directors for the show.
For ticket inquiries, call or text Upstart Productions at 09178116156 or email them at upstartproductionsinc@gmail.com.
Comments