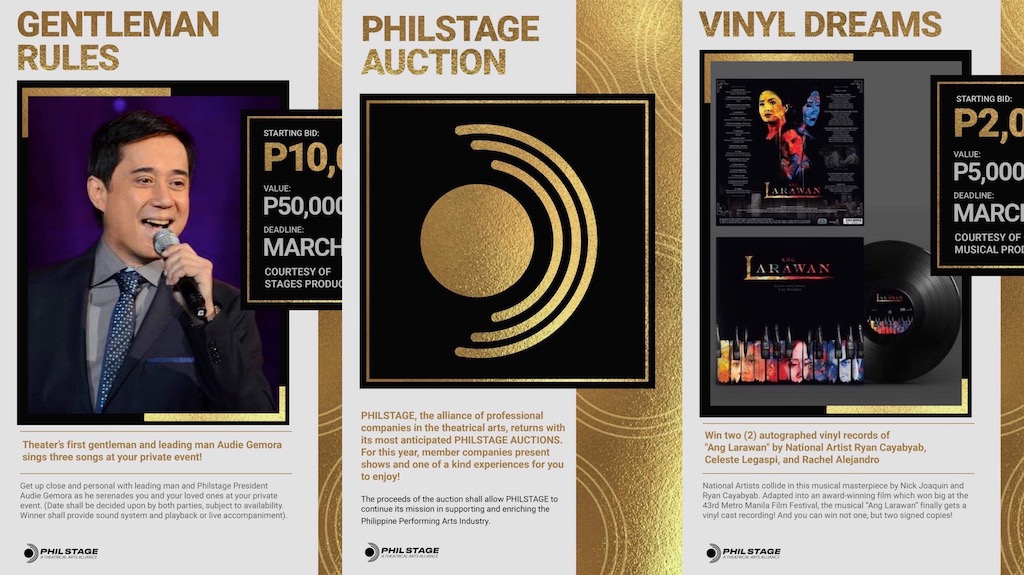 Bid for Theater Experiences in Philstage Auction
Philstage, the proud alliance of Manila-based professional companies in the theatrical arts, is auctioning off exclusive theater experiences and merchandise on its Facebook page and Instagram account.
Theater enthusiasts can get the chance to win exclusive items and one-of-a-kind experiences from Philstage's official member companies and some other groups from the industry.
Proceeds from this online auction will allow Philstage to continue its mission of supporting and enriching the Philippine performing arts industry through its various programs and initiatives.
To place your bid, simply comment on the auction item of your choice and the person with the highest bid by the pronounced deadline shall win and be notified through DMs.
Be sure to keep checking on the post in case your bid is topped so you can place another bid. Bids may be placed on both Philstage's Instagram and Facebook Page. The group will strive to synchronize and keep the bids on both platforms updated at all times.
Comments