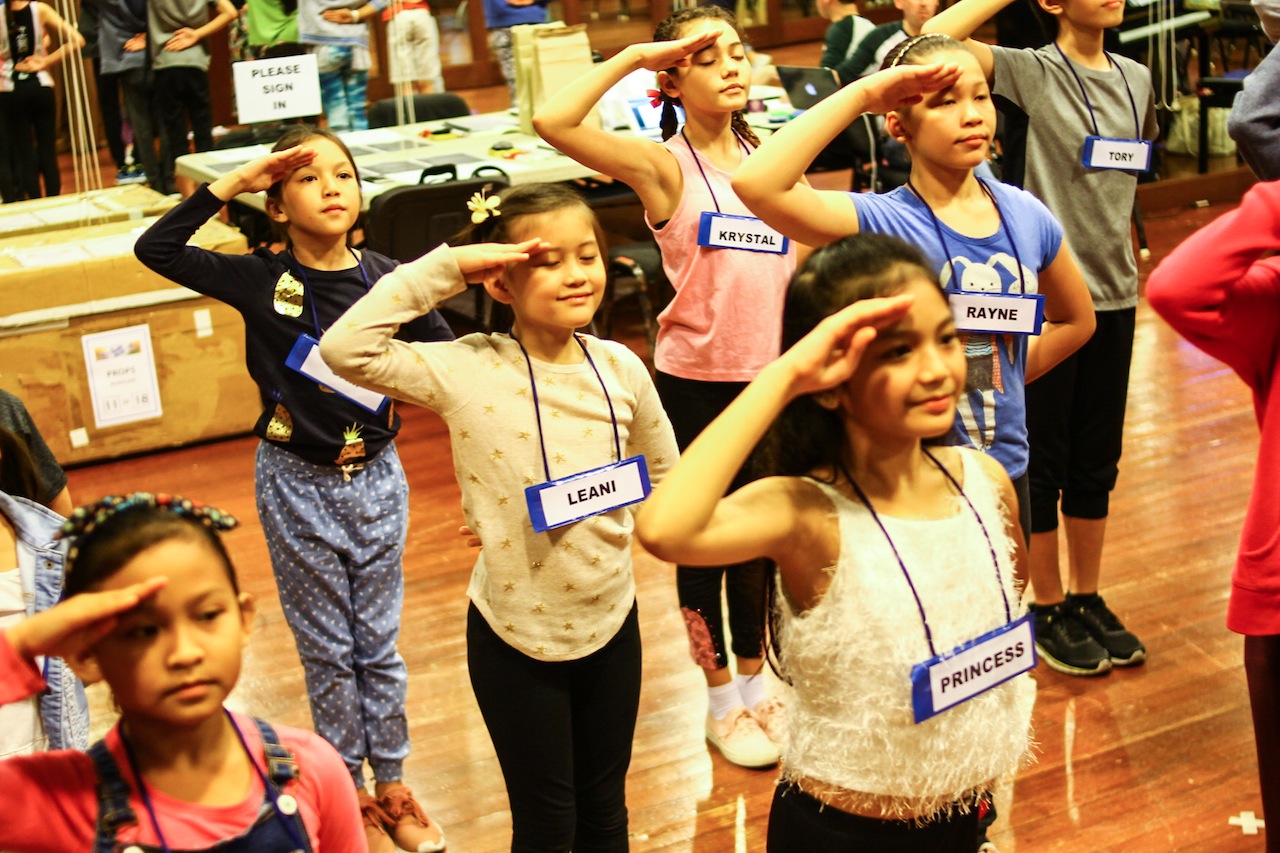 Behind the Scenes: Meet the Kids from 'The Sound of Music'
Last September 6, 2017, we were invited to get a look inside the rehearsals of 'The Sound of Music. As previously announced, 3 sets of children will be alternating to perform the roles of The Von Trapp children– Friedrich, Louisa, Kurt, Brigitta, Marta, and Gretl throughout its 3-week run at The Theatre at Solaire.
In the video below, we see Dance Captain and Assistant Children's Director Karen Sproull playing Maria and Liesl Von Trapp (Carmen Pretorius will be playing Maria during the actual run. The actress who will be playing Liesl has yet to be announced.) while training the kids with their choreography. Up until the rehearsal date, the groups of kids who will be performing together have yet to be finalized.
Orenci Ken Soleta, Kyle Robert Rafanan, and Joseph Alexander Leggatt will be playing Friedrich, Gwyneth Jearei Dorado (Annie), Quinn O'Hara, and Angelica Mabuting will be playing Louisa, Tory Gil Emilio Cortez (Hansel and Gretel, Newsies), Dean Adhiel Angelia, and James Christian will be playing Kurt, Krystal Brimner (Annie), Rayne Yssibel Cortez (Hansel and Gretel, A Christmas Carol), and Sophia Isabella Reyes will be playing Brigitta, Samantha Lagman, Leani Columna, and Princess Aliyah Rabara will be playing Marta, and Jia Ruth Lauren Condino, Alysha Mari Africa, and Faline Dorado, will be playing Gretl.
Find out more about their favorite things in the video below!
The touring production of The Sound of Music will have a limited three-week run starting September 27, 2017, at The Theatre at Solaire.
Buy your tickets here!
Comments