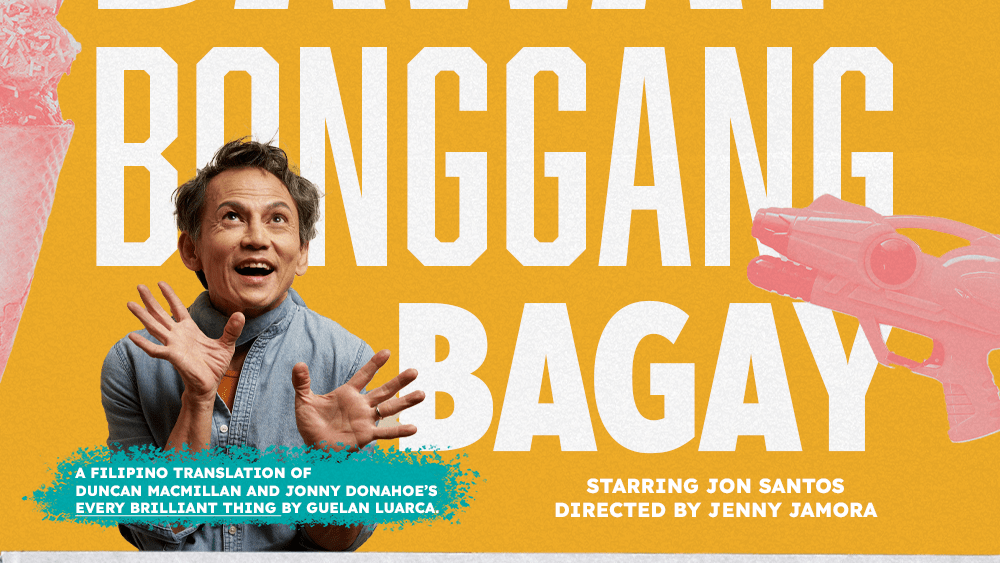 'Bawat Bonggang Bagay' with Jon Santos to Run for One Weekend Only
Bawat Bonggang Bagay, the Filipino translation of Duncan MacMillan and Jonny Donahoe's Every Brilliant Thing, will run for one weekend only from July 13 to 15 at the Zobel de Ayala Recital Hall of the Maybank Performing Arts Theater in BGC.
Just like Every Brilliant Thing, Bawat Bonggang Bagay is told through the perspective of an individual who faces his/her mother's depression. S/he begins to write a list of things that make life worth living, such as ice cream and being allowed to watch TV. Translated by Guelan Luarca, the one-man/woman show will star Jon Santos.
The Sandbox Collective's Managing Artistic Director Toff de Venecia says that Santos will not only be able to provide a Filipino version, but also provide audiences with the male experience and the queer experience. He also says that MacMillan encourages localization of his text, adjusting it to where the play is being staged.
"Actually, Duncan MacMillan, for both [Every Brilliant Thing and Lungs], he's very specific… We are to set it in our own respective geographic locations. So we really adapt it to our national and our personal contexts as well," says Every Brilliant Thing director Jenny Jamora. She also says that she and Luarca have agreed that the translation has to be as accessible as possible to today.
The English translation of Every Brilliant Thing is currently being played by Teresa Herrera and Kakki Teodoro. Both versions are directed by Jenny Jamora. Also in the artistic team are Arvy Dimaculangan as sound designer, Miggy Panaganiban as lighting designer, and Krystal Kane as costume stylist.
Bawat Bonggang Bagay will be the second act of The Sandbox Fest in its closing weekend. The first act of the twin bill production is Lungs, played by Reb Atadero and Sab Jose, and Brian Sy and Justine Peña.
You can get tickets from Ticketworld.
Comments