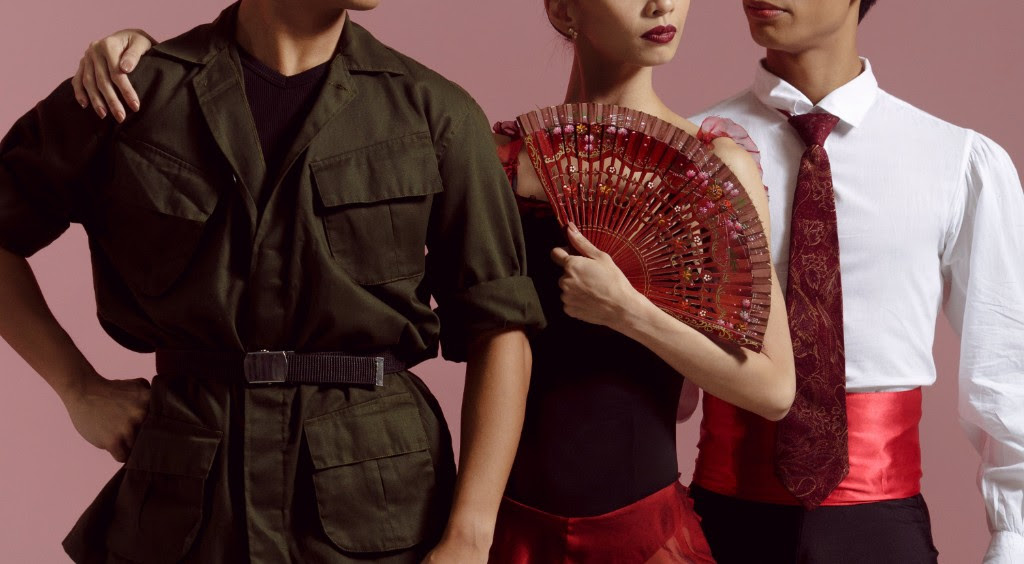 Ballet Philippines Stages 'The Innovators: Carmen and Other Dances' this October
Ballet Philippines continues its retrospective 49th season with their staging of 'The Innovators: Carmen and Other Dances' in October.
Under the leadership of National Artist for Dance and current Artistic Director Alice Reyes, the production pays tribute to the company's rich history with six pieces from three of the country's top choreographers (who have also been part of Ballet Philippines' artistic team).
Augustus "Bam" Damian III, former BP Artistic Director, will showcase his take on the classic 'Carmen'. The title piece features the music of Georges Bizet with the orchestral score for the ballet version written by Rodion Shchedrin. Set in 1830s Spain, this tragic story of love, passion, and jealousy premiered in Manila in 2007. It's Damian's tribute to the Erik V. Cruz version that inspired him, but with the innovation of having only three dancers on stage (Principal Dancer Denise Parungao as Carmen, Ian Ocampo as Don Jose, and Victor Maguad as Escamillo/Destiny).
Damian will also present his abstract piece 'After Whom', which poses questions about male and female roles in society.
Denisa Reyes, who also served as BP's Artistic Director, will present 'Love Lies Bleeding'. Inspired by the fragility and intricacy of human relationships, it first premiered in Manila in 1986. Also staged that year was 'Te Deum', Reyes' second offering, which is a reflection of the fears and hopes of the Filipinos during that turbulent time and a commentary on the current socio-political landscape.
Former BP Lead Dancer and Associate Director Alden Lugnasin will present his works 'Swimming The Ilog Pasig' and 'This Is My Life'. First staged in 1998,  'Swimming The Ilog Pasig' was inspired both by the Barcelona Olympics and the cleanup of the Pasig River. 'This Is My Life', also featuring Parungao, is a solo piece spotlighting the power and strength of a woman.  
'The Innovators: Carmen and Other Dances' will run at the CCP Main Theater from October 5 to 7, 2018.
You can buy your tickets

HERE
.
Comments