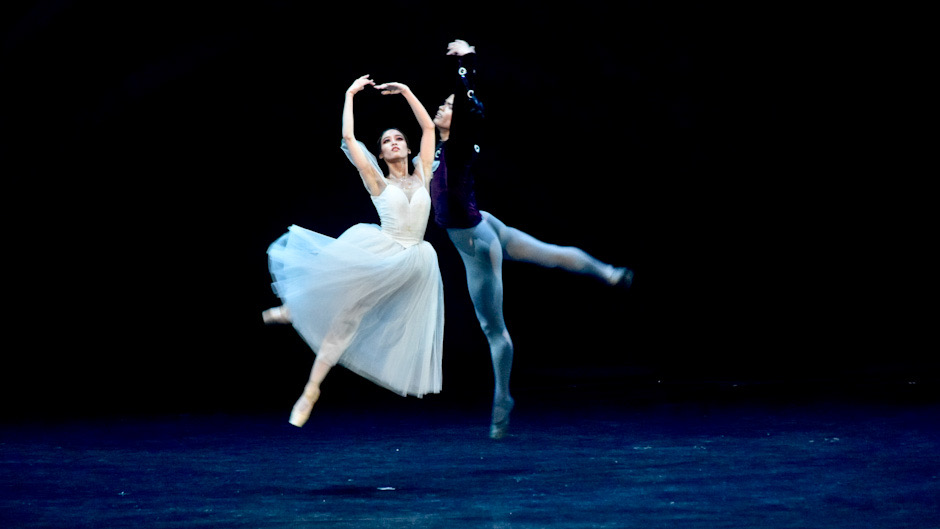 Ballet Manila Rises Again with "Giselle"
Due to the recent fire that devastated the Star City Complex, including the Aliw Theater and the Star Theater, Ballet Manila's "Giselle" was forced to move its venue and performance schedule.
The ballet ran last night for one-night-only at the CCP Main Theater, featuring principal dancer Joan Sia in the titular role. The company last performed the ballet at the same venue 3 years ago at Dance MNL, a local dance festival that brought together all three ballet companies—Ballet Manila, Ballet Philippines, and the Philippine Ballet Theatre.
In an emotional pre-show opening speech, CEO and Artistic Director Lisa Macuja-Elizalde shared what happened over the past few weeks since the tragedy.
"We are going to rise like a phoenix because it is nothing short of a miracle that I stand before you tonight here at the Main Theater of the Cultural Center of the Philippines ready to unveil Ballet Manila's full length production of a classic that holds a very special place in my heart, Giselle."
"Has it really just been 2 weeks since I woke up in tears on my 55th birthday mourning the devastation that reduced the Star City complex to ashes the day before? In that conflagration, Ballet Manila's first home, Star Theater, was lost, while our current base, Aliw Theater, had been heavily damaged just 17 days before opening night. But as the weeks unfolded, I realized that in the wake of a tragedy, faith was also being reborn."
Macuja-Elizalde then thanked everyone who supported them in making sure that the ballet pushed through.
"For the miracle that is this evening's performance, I would like to thank the Cultural Center of the Philippines for giving us a venue grant. Ballet Philippines, for the use of their backdrops, props, and fog machine. And the Manila Symphony Orchestra, whose offer of a discounted rate was truly music to our ears. But moreover, we will be forever grateful to all the members of the ballet community, and to all the members of the performing arts, our fellow artists who have kept our spirits up, and pledged their support to come and watch tonight's performance."
She ended the speech by recounting the company's humble beginnings and by reassuring everyone that they are now more steadfast than ever.
"For certain, the coming months will continue to be challenging for Ballet Manila as we prepare for our 25th year anniversary next year. However, this is a familiar road that we have travelled once before, and it brings us back to where it all began." 
"Ballet Manila was born in 1995 with nothing but youthful ideals, big dreams, and 12 fearless dancers led by our Artistic Director, the late Eric V. Cruz. We come before you tonight, 57 fearless dancers strong with artistic direction shared between myself and my fellow dreamer, ever-reliable partner, and faithful friend, Osias Barroso. We may be homeless for now, but we are determined to rise like a phoenix and rebuild, to be even more committed and determined to continue our mission and vision of bringing ballet to the people and more people to the ballet."
Sia was joined by principal dancer Elpidio Magat as Albrecht, principal dancer Mark Sumaylo as Hilarion, Akari Ida as Myrtha, Nicole Barroso and Joshua Enciso as the peasant couple, and the company of Ballet Manila. They were accompanied by the Manila Symphony Orchestra.
"Giselle" is the company's second production for its 24th season. It is a romantic two-act classical ballet that tells the tragic, romantic story of a beautiful, young peasant girl named Giselle. Giselle falls in love with Albrecht, a nobleman disguised as a peasant. As soon as she finds out that he is actually already betrothed, Giselle dies of heartbreak, and Albrecht is forced to face the consequences of his careless seduction. 
Comments