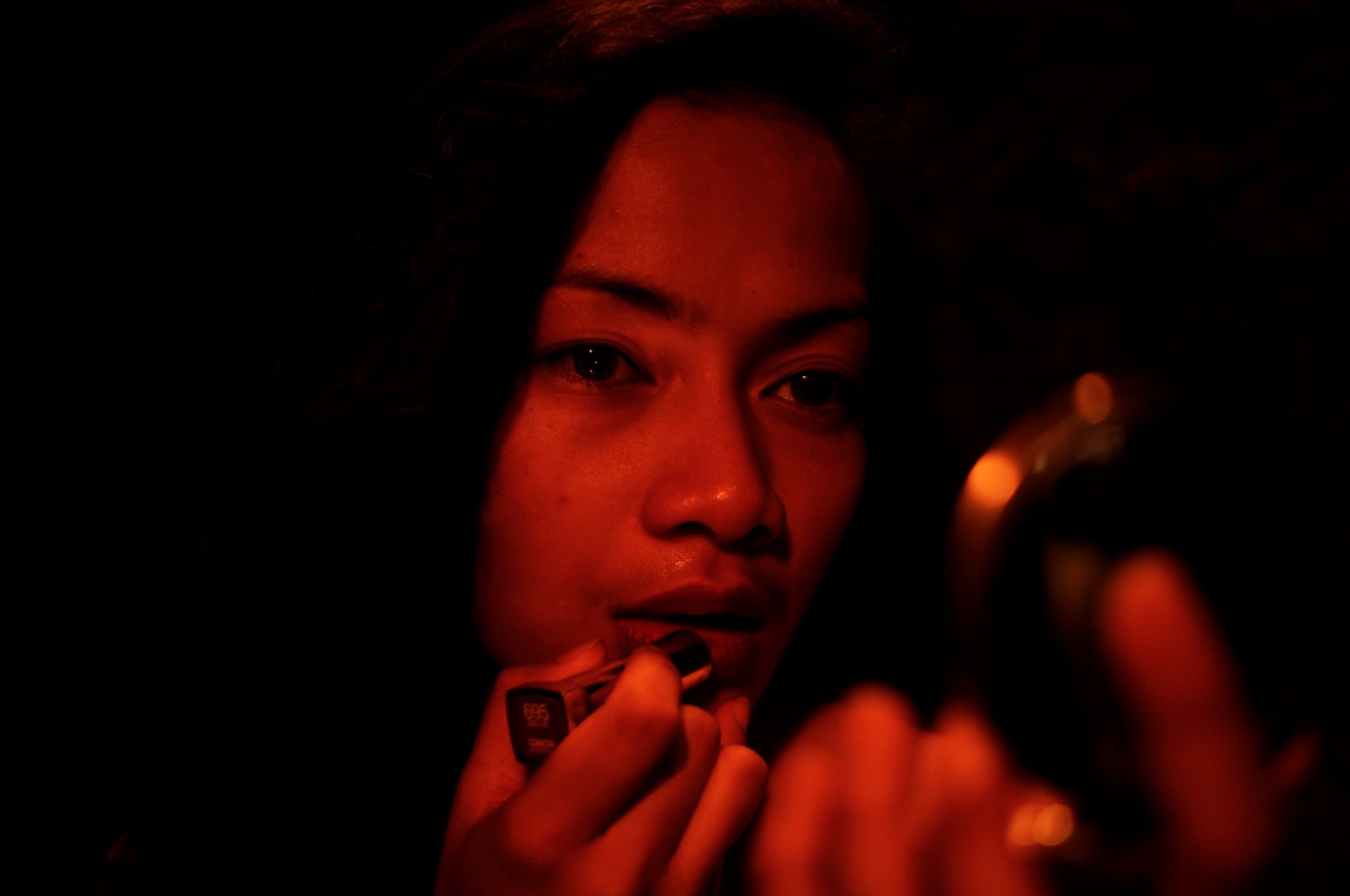 Art Rally MNL Presents PUSITibo: A Celebration of Love and Light
Art Rally MNL
In partnership with
Loveyourself Inc
Present
PUSITibo
A celebration of Love and Light
A day full of art, love and advocacy.
(Performances x Exhibit x HIV/AIDS 101)
In line with the celebration of Philippine International AIDS Candlelight Memorial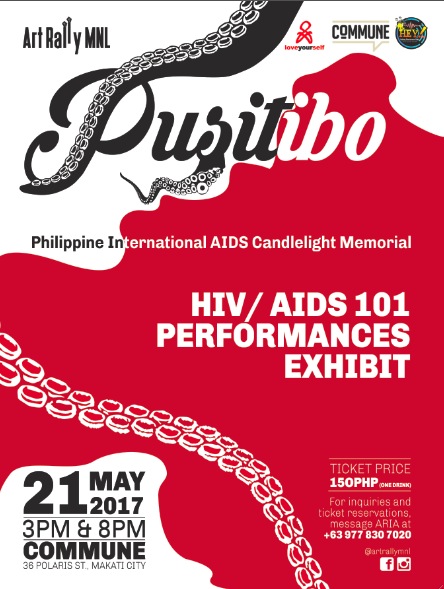 About PUSITibo
The title "PUSITibo" came from the root word "Pusit" which is a gay lingo for the term "Positive" or "Poz". They are the People living with HIV. Art Rally MNL used the term "PUSITibo" to depict the positivity of all the people living with the virus.
"Positibong pananaw sa kabila ng pagiging Pusitibo."
About Art Rally MNL
Started in August 2015, Art Rally MNL is a non-profit organization whose mission is to use the arts as a catalyst for social awareness and change through various art events and performances.
"Passion for a cause, Creativity with a purpose" is the tagline of the organization that mirrors every starving artist who wants to serve their purpose in opening the eyes and hearts of their audience.
About the Play
In this event, Art Rally MNL will be featuring the Play "Ang Parukyano at ang Pokpok", adapted by Bely R. Ygot from Dacia Maraini's "Dialogue Between a Prostitute and Her Client." This adaptation will be directed by Kee Co, Project Head of Art Rally MNL. It is an interactive play that will give knowledge to the audience not just about the life of the Parukyano and the Pokpok but also in spreading awareness on casual/safe sex. The titular roles will be played by Darlene Mae Lapitan as Pokpok and Lee Oliveros as the Parukyano.
Aside from Art Rally MNL's featured play, other artists who are also joining us in celebrating love and light in PUSITibo are:
Jonathan Tadioan of Tanghalang Pilipino Actors Company
Joms Jimenes of Tulaan sa Betsin and BetsinArts Parasite
Verlin Santos of Titik Poetry
PLV Dance Company
Steve Hansen II
Kych Minemoto
and Trixie Esteban
Featured Exhibitors
• Ayeza Mallari is a self- taught artist who uses watercolor in creating whimsical portrait paintings. As a late bloomer in the art scene, she now pursues her passion in teaching people what she wishes she knew when she was just starting four years ago.
• Kurt Copon is a Hospitality Management graduate who went back to his love for the arts and ultimately, albeit unwittingly, became a performance photographer for Ballet Philippines and Tanghalang Pilipino at the Cultural Center of the Philippines.
• Trixie Esteban is a musical theater actress that appeared in different theater productions here in the Philippines. She's also been part of the delegation of the Philippines in the 6th Theater Olympics held in Beijing, China with the Tanghalang Pilipino Foundation Inc featuring the Sandosenang Sapatos The Musical.
• Sha Erandio is a self-taught artist who predominantly uses watercolors as her medium. Her works are inspired by the beauty of portraits and nature. When she is not painting, you can usually find her petting dogs.
• Toni Gucho is a fashion designer for Gucho Apparel, a visual artist and a painter. His works of art was last seen in PRIDE NIGHT Group Exhibit: A celebration of Pinoy and LGBT Pride.
Other exhibitors joining them in celebrating love and light in PUSITibo are: Jerome Aytona, Christian Dagsil, Ellaine Pangilinan, Chantal Sabada, Joy Frances Ulit, and Bling To Life
ART RALLY MNL PRODUCTION TEAM
SASA CABALQUINTO – ARTISTIC DIRECTOR
KEE CO – PROJECT HEAD
GEE PELARIA – STAGE MANAGER
CHI NAVARRA – ASST. STAGE MANAGER
VILMA ESTRELLADO – FINANCE MANAGER
LOUIE MENDIOLA – SET DESIGNER
KEN MERCADO – GRAPHIC DESIGNER
CAMILLE BALISTOY – TECHNICAL DIRECTOR
ALLAN FAMI – TECHNICAL STAFF
Event Details
Commune Café
36 Polaris St. Makati
MAY 21, 2017
3PM AND 8PM
TICKET PRICE
P150 inclusive of 1 drink
For inquiries and reservations, please contact ARIA at +63977-830-7020
Social Media accounts: FB and IG, Art Rally MNL
Comments