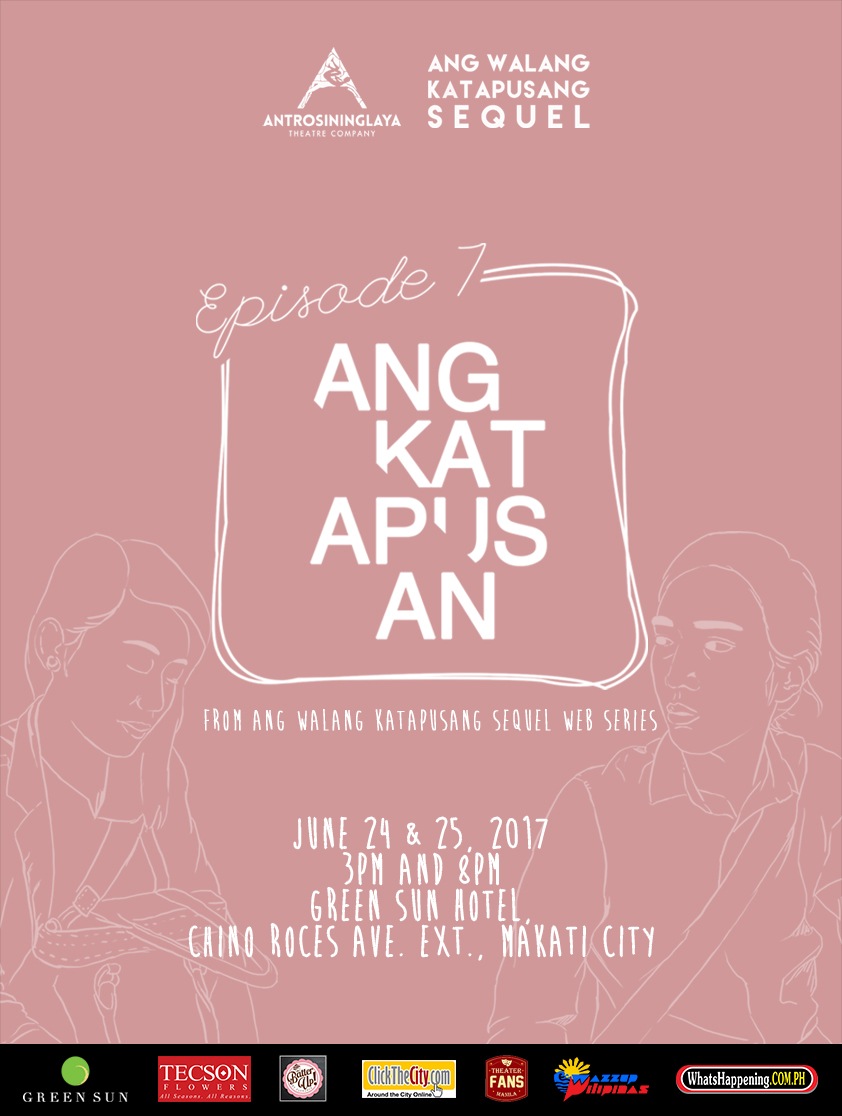 Antrosininglaya Stages 'Ang Walang Katapusang Sequel' Finale
Antrosininglaya follows through on their viral web series 'Ang Walang Katapusang Sequel' to give us the live finale Episode 7: Ang Katapusan. The performance treads on the subject of love, giving light to the different sides and stories within a relationship; its foundation, climaxes, downfall, and reconciliations. Currently, the total views of their episodes have reached up to 9 million views and almost 20 million organic reached.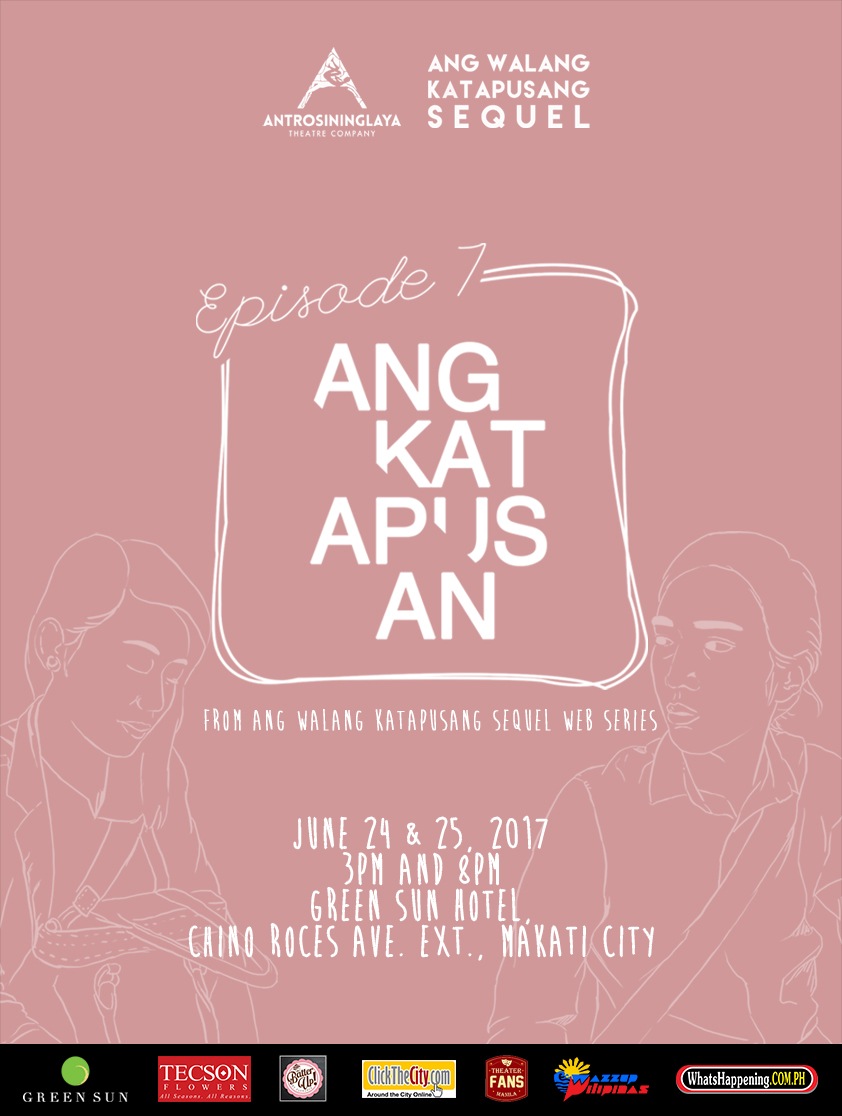 Synopsis
Situated in a wedding, Ang Walang Katapusang Sequel web series will officially end in the moment of exchanging of vows, promises of love, and devotion of commitment. The series duration of 6 online episodes closes at Episode 7: Ang Walang Katapusan for the things that should end, before you completely begin. Love is a phase, love is committing; and in love, we sometimes need to say goodbye.
Everything will happen on the day of the wedding where Francis and his best friends reflect on the past events before they get to the part of the wedding. Episode 7 will be performed in an actual wedding giving you a unique experience of being invited on the wedding of the year. From the exchange of vows, wedding toast, first dance, catering, to souvenirs, we assured our viewers to not just be an audience but guests of the lovely couple. But the question is: who will be the couple? Will Francis choose Jen; the one that fills what you need? Or Reede; the person who built your memories and completed you?
Treatment and Approach
Witness Francis and Japet as they relive Francis and Reede's relationship, and recount the moments leading to the much awaited wedding. Francis and Japet also share their thoughts on love, their realizations after everything they have been through. We get to see how every character changes throughout their journey. The play will be set in the moments before and during the wedding placing the audience to be seated as guests at the event. They will be able to watch the scenes close up and feel as if they are part of the celebration.
Message
There are always two sides to a story. The play tries to shed light on both sides of a seemingly one sided story, letting the characters tell explain and ponder on the events that have unfolded. Episode 7: Ang Katapusan will show us that in love, right and wrong is always circumstantial.
Target Audience
Class B-C, teenagers, yuppies, people who have watched the Ang Walang Katapusang Sequel Web Series.
Framework
The story is told through the conversation of Francis and Japet the night before the wedding. The scenes are shown as flashbacks with Francis and Japet starting and breaking the scenes while they deliver their thoughts on what happened.
Show Details
Ticket Price: P300
How to buy tickets: Celestine 0977-760-2256
Run: June 24 (3pm and 8pm), June 25 (3pm and 8pm)
Venue: Focus 7, Green Sun Hotel, Makati City
Comments