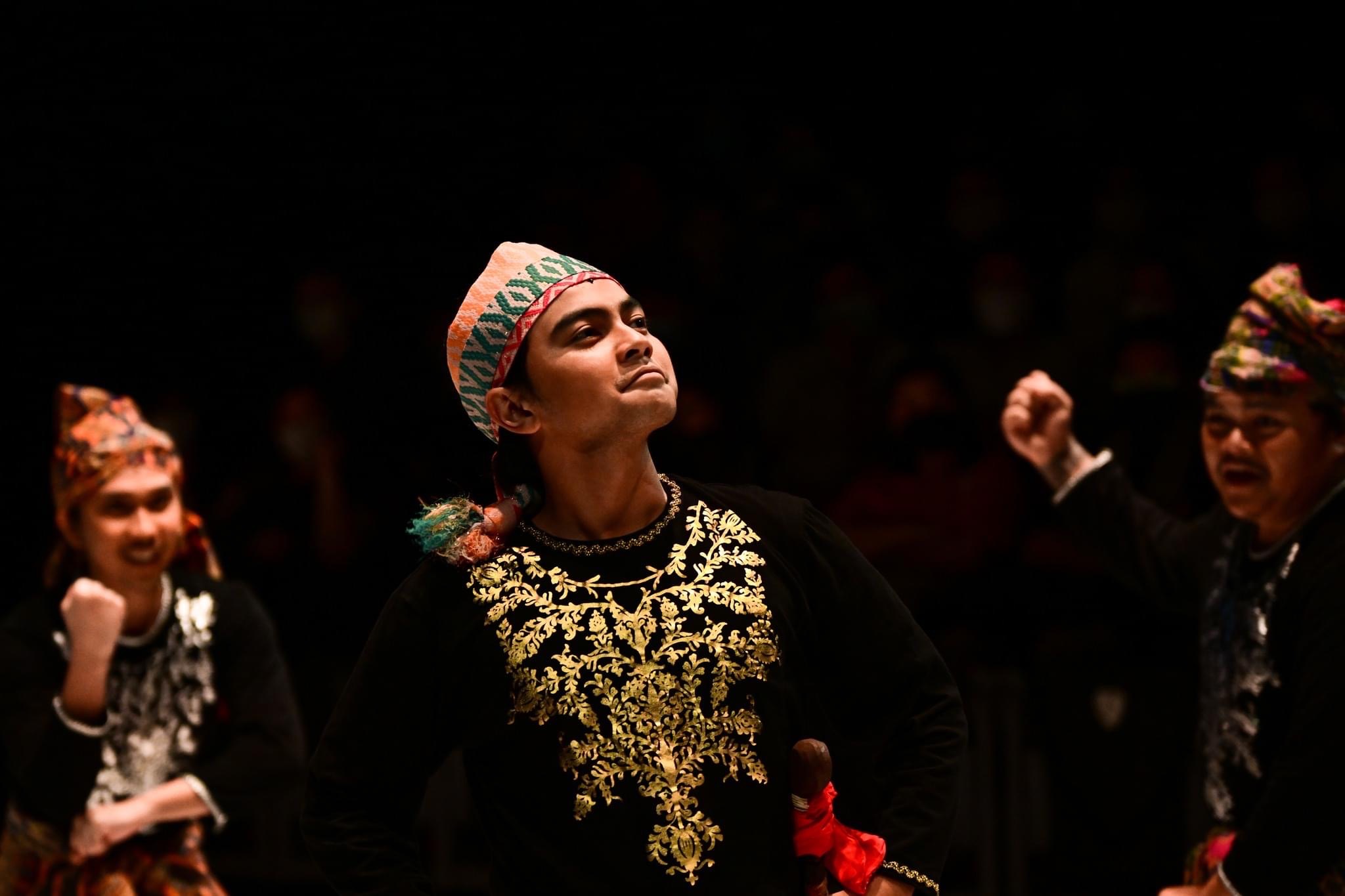 'Anak Datu' Set to Rerun in 2023
Tanghalang Pilipino's Associate Artistic Director Marco Viaña confirms that Anak Datu, Tanghalang Pilipino's first major live production since the lockdowns in 2020, is set to return in September to October 2023.
The production, which ran from September 16 to October 9 of this year, was staged at the CCP Black Box Theater (the first to be mounted there), but the venue for the rerun has yet to be confirmed. The cast, featuring the Tanghalang Pilipino Actors Company, with special guests Tex Ordoñez-De Leon, Carlos Dala, Sining Kambayoka's Hash Magarang, and Tanghalang Pilipino's Artistic Director Nanding Josef, will all return in 2023.
Written by Rody Vera, Anak Datu is a play with music based on the original story of the same name by National Artist Abdulmari Imao. It follows the historic lives and struggles of Mindanao's Tausugs, based on a story by Imao in 1968 in anticipation of the birth of his first son, Abdulmari Jr. (Toym) Imao. It is set amidst the backdrop of an escalating conflict and developing insurgency that led to the founding of the Moro National Liberation Front (MNLF).
The show is directed by Chris Millado. With Vera and Millado in the artistic team are Chino Toledo (music), Toym Imao (production design), Katsch Catoy (lighting design), TJ Tamos (sound design and engineering), John Carlo Pagunaling (costume design), GA Fallarme (projection designer), Paw Castillo (photographer and graphic designer), and young Maranao artist Hash Magarang (choreography).
Anak Datu joins the company's 2023 line-up next year, which includes a new play called Nekropolis, The Virgin Labfest, and a rerun of Ang Pag-uusig.
Comments