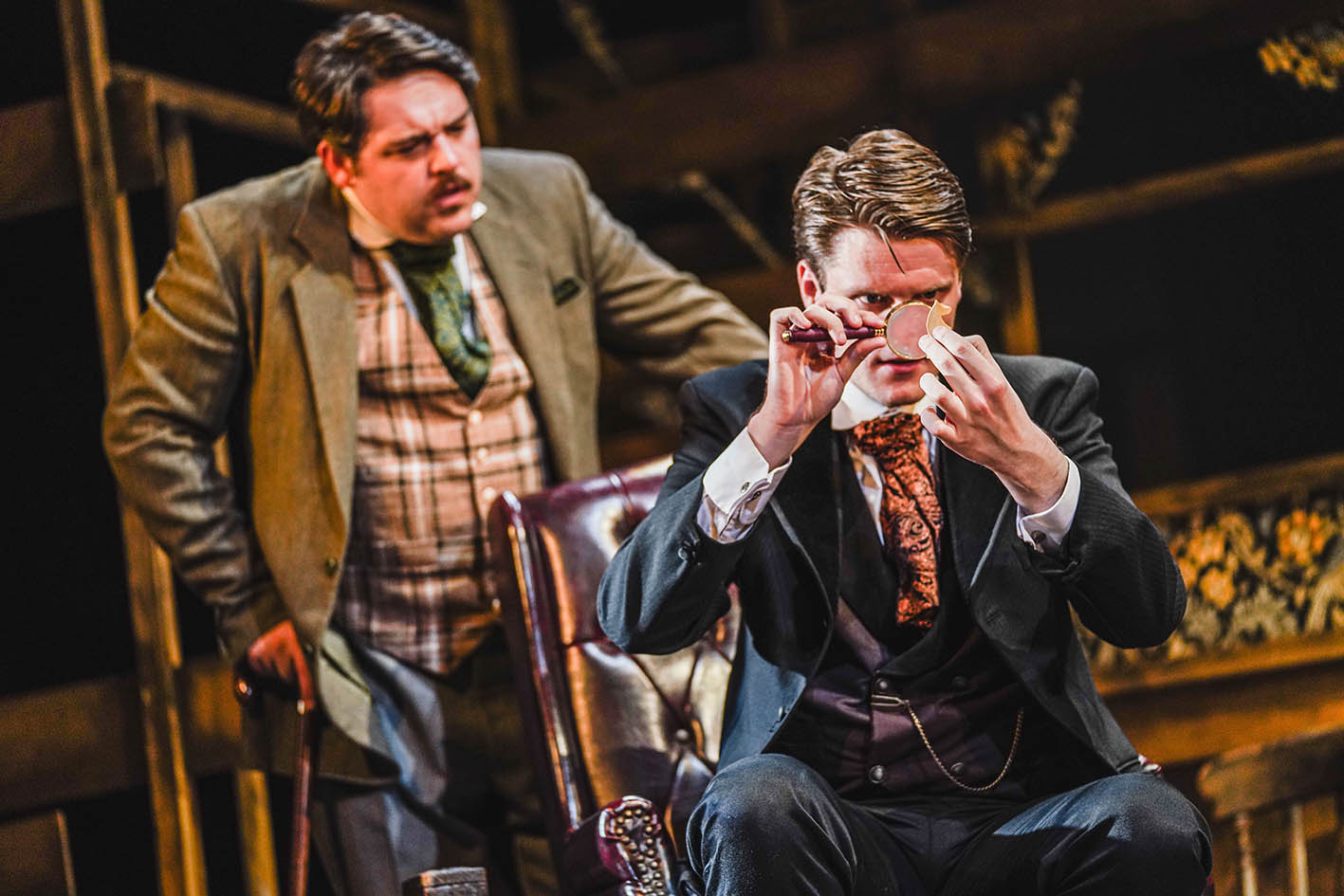 Sherlock Holmes Play Streaming Online
Blackeyed Theatre is streaming their production of Sherlock Holmes: The Valley of Fear.
Based on the novel by Sir Arthur Conan Doyle and featuring the iconic consulting detective Sherlock Holmes, The Valley of Fear centers on a particularly sinister and mysterious case that begins with a coded message delivered to the door of 221B Baker Street. Holmes and his trusted friend, Dr. Watson, must investigate the murder of a man under strange circumstances and follow a trail of perplexing clues, some possibly leading to the involvement of the nefarious Moriarty.
The Valley of Fear is the fourth novel featuring Sherlock Holmes following A Study in Scarlet, The Sign of the Four, and The Hound of the Baskervilles. The character has also appeared in several collections of short stories which have been adapted for both stage and screen.
Sherlock Holmes: The Valley Of Fear features Luke Barton as Holmes, Joseph Derrington as Watson, Blake Kubena as Jack McMurdo and Detective White-Mason, Gavin Molloy as Jack McGinty, Cecil Barker, Inspector McDonald and Moriarty, and Alice Osmanksi as Ettie Shafter, Mrs Hudson, Ivy Douglas and Officer Marvin. The play is adapted and directed by Nick Lane with music by Tristan Parkes, set design by Victoria Spearing, action design by Robert Myles, lighting design by Oliver Welsh and costume design by Naomi Gibbs. It's produced by Blackeyed Theatre.
The show can be streamed on any device including a laptop, desktop, phone, tablet or TV (Smart TV, Amazon Fire or Apple). Once you buy a ticket, you will have access to the production for 72 hours on one device only.
Sherlock Holmes: The Valley Of Fear will be streaming until May 28, 2023. Tickets cost £10.
For tickets and more information, click HERE.
Comments