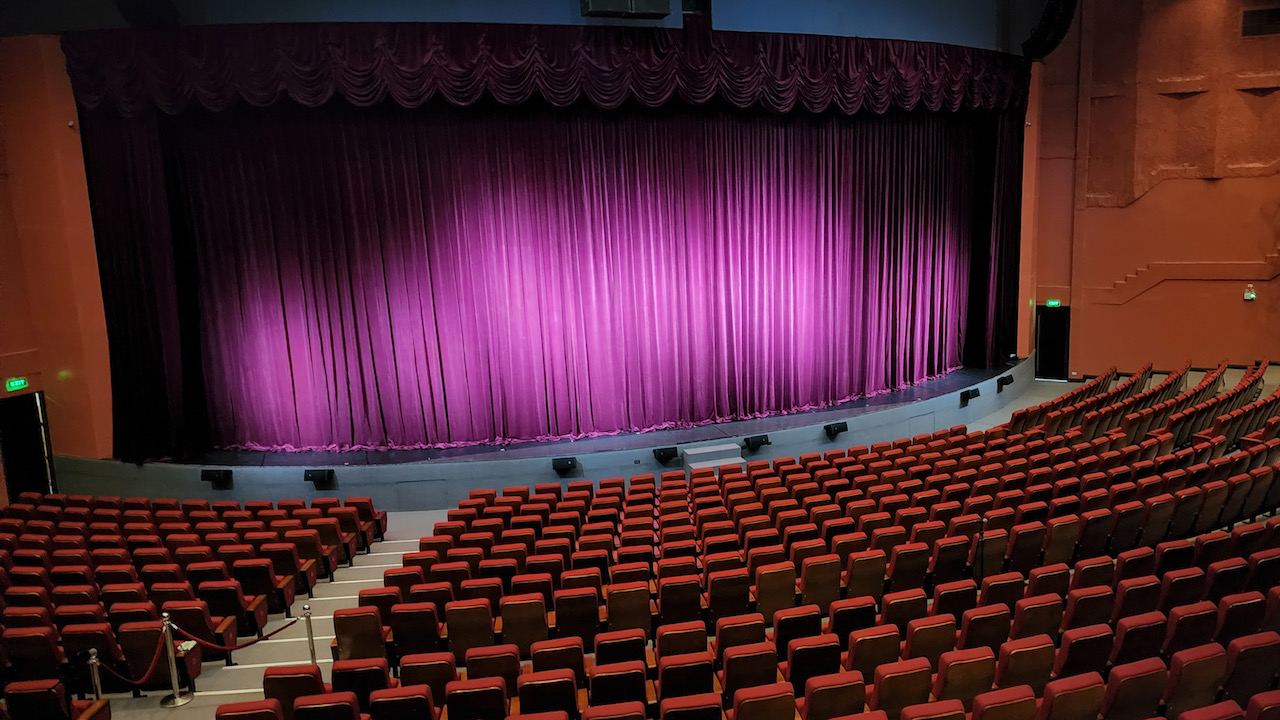 Aliw Theater Finally Reopens After Fire
Over the past 3 years, Ballet Manila has had to overcome a whole lot of adversity. Just like all other dance and theater companies, they had to adapt to the pandemic, which for them meant teaching ballet online, dancing on online streams, and producing short dance films for more than 2 years. But even before the March 2020 shutdown, the company experienced a major tragedy.

Last October 2, 2019, a devastating fire hit the Star City Complex, which destroyed the Star Theater beyond repair, damaged 80% of the amusement park, and left the Aliw Theater with significant damage.

But at 11am yesterday, August 10, 2022, the Aliw Theater was officially reopened. Ballet Manila CEO and Artistic Director Lisa Macuja-Elizalde says, "After a long wait, today's relaunch of Aliw Theater is finally here. The journey to here has been a bittersweet one. A victory, yes, after a devastating fire not only destroyed Star Theater and most of Aliw Theater, not to mention the abrupt end to our 24th season [due to the pandemic], and all plans for our Silver Linings 25th anniversary season galas. Years of building the company and the theaters to the success that it was finally reaping literally gone up in smoke."
The Star Theater is gone, but the Aliw Theater Complex has now expanded to become more than just a theater. It is now, as Macuja-Elizalde calls it, a "harder-working complex." 
It now has 3 sections– the Elizalde Hall, the Custom Space, and the Aliw Theater. The Elizalde Hall, which comprises 370sqm, includes a lobby and two meeting rooms, which can be used for business meetings, training events, and small conferences.
The Custom Space, which comprises 500sqm with high ceilings, can be divided into 4 separate event halls. These spaces can be used in a variety of ways– from rehearsals, to intimate performances, to recitals, to exhibits, to social events, to exhibits, to conferences, among others.

The newly renovated Aliw Theater is now down to 1,275 seats from 2,300 seats, but it now has new lights, a top-of-the-line sound system, and a Negative Air System, which constantly clears the air of the venue. The stage floor will also be renovated and will be shifting to Harlequin Floors, a special type of flooring that reduces the risk of dancers from getting injured through impact, slipping, or falling. They have also retained the largest orchestra pit in the country, which will be occupying the collapsible rows A to E. If used, the theater will lose 200 more seats.

"We did decide when the fire happened that we are going to rebuild and we are going to improve (…) and make things better both for our artists on stage and for the audience", shares Macuja-Elizalde.
"Our plans include opening up the whole complex to be more inclusive," she adds. "If you need to warm up in a studio upstairs, and then bring your cast to the stage while the technicals are being set, that is possible. If you need to have a conference and then a presentation afterwards, and then lunch and dinner afterwards, that is all possible. Everything is now possible within this harder-working complex." 
"It's not just a theater anymore," says Macuja-Elizalde. "Our plans include opening up the theater to anybody who wants to use the facilities and maximize the facilities. We also again want to always put up beautiful, high-class ballet performances here as the home of Ballet Manila. And of course we want to open the theater to other ballet schools, ballet companies, concerts, musicals, everything else, kaya na e. It's possible. Kaya na. We're ready."
Comments