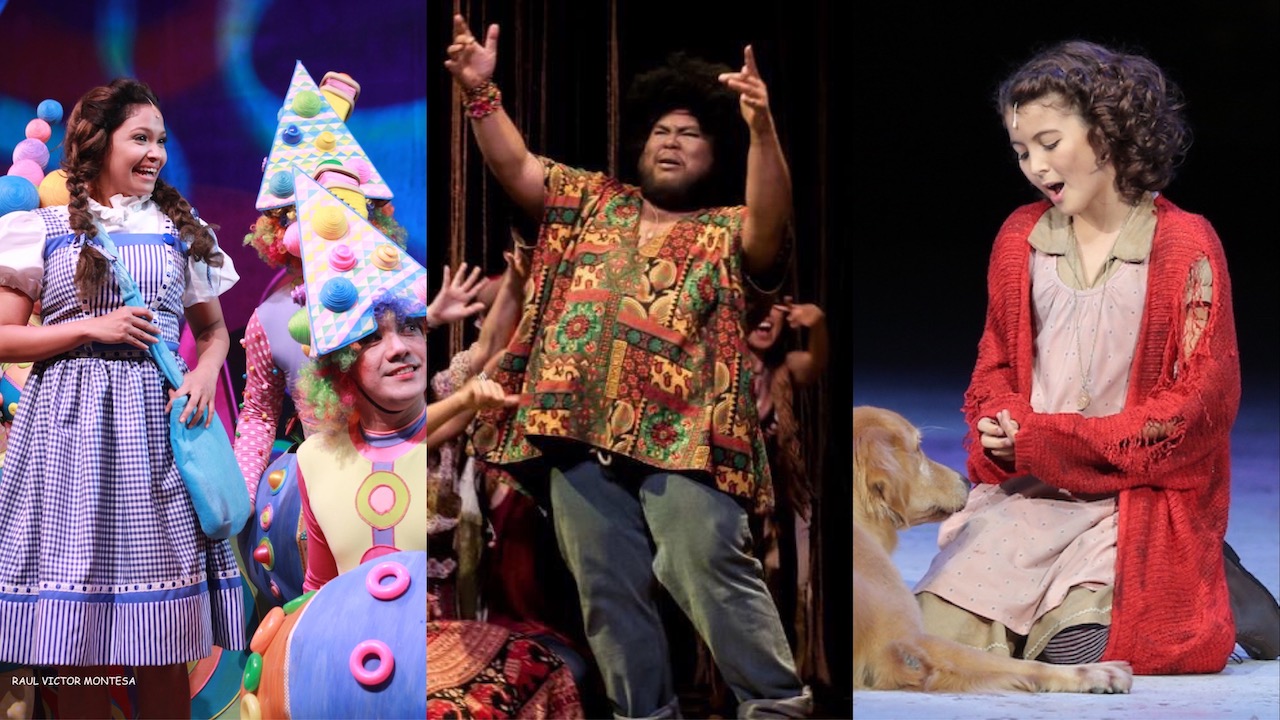 10 Songs from Musicals about Sunnier Days
Some days we just want a little sunshine.
The world is a chaotic place and living in a country often plagued by disasters (natural and otherwise) poses an additional challenge. The gloom of rainy days gets us down, reminding us of grim realities like the possibility of floods engulfing our homes. While we wait for the sun to shine on us again (literally and figuratively), we have to find ways of keeping our spirits up.
Fortunately for theater fans, musicals have songs for any season, especially when you need a pick-me-up on drab, dismal days. Characters rejoice when the sun is shining and seeing the blue skies of summer is a sign that their day will go well. For those who aren't enjoying the sun yet, their songs are prayers and they hang their hopes on the skies clearing up so that they can see their future and let their spirits soar. Some songs are more philosophical, musing on how time passes with every sunrise and sunset and how, after every storm, there will always be a rainbow. 
It seems like the desire for clear skies and sunshine transcends all cultures and creeds because it is symbolic of everyone's desire for happiness, among other things. As we sing along to tunes where characters chase the sun, we know that they are also chasing their dreams.
So give this playlist a listen and hope you get a boost out of a dozen songs about brighter, happier, sunnier days:
"Oh, What a Beautiful Mornin'" from
Oklahoma!
"Oh, what a beautiful mornin'

Oh, what a beautiful day

I've got a beautiful feelin'

Everything's goin' my way…"
"Bikini Bottom Day" from
SpongeBob SquarePants the Musical
"Happy just to be here in the world renowned

Bikini Bottom

How I love this town

Bikini Bottom

When the sun shines down

On a beautiful Bikini Bottom day…"
"Let the Sun Shine In" from
Hair
"Oh, let it shine, c'mon

Now everybody just sing along

Let the sun shine in

Open up your heart and let it shine on in

When you are lonely, let it shine on

Got to open up your heart and let it shine on in…"
"Vuelie/Let the Sun Shine On" from
Frozen the Musical
"Let the sun shine on

Let our lives be free

Let the promises of our land be sure and strong

Let our hearts be blown by this melody…"
"Summertime" from
Porgy and Bess
"One of these mornings

You're going to rise up singing

Then you'll spread your wings

And you'll take the sky

But 'til that morning

There's a'nothing can harm you

With daddy and mammy standing by…"
"Spread a Little Sunshine" from
Pippin
"Now I've learned if I just pitch in and do what's right

Things will always work out

And if we all could spread a little sunshine

All could light a little fire

We all would be a little closer

To our heart's desire…"
"Over the Rainbow" from
The Wizard of the Oz
"
Somewhere over the rainbow

Skies are blue

And the dreams that you dare to dream

Really do come true…"
"Sunrise, Sunset" from
Fiddler on the Roof
"Sunrise, sunset

Sunrise, sunset

Swiftly fly the years

One season following another

Laiden with happiness and tears…"
"Sun is Gonna Shine" from
Bright Star
"Something tells me it'll be alright

Something tells me it's gonna be okay

The sun is gonna shine again

The sun is gonna shine again…"
"Tomorrow" from
Annie
"The sun'll come out tomorrow

Bet your bottom dollar that tomorrow

There'll be sun
The sun'll come out tomorrow
So you got to hang on 'til tomorrow
Come what may…"
You can listen to the full playlist below.
Comments