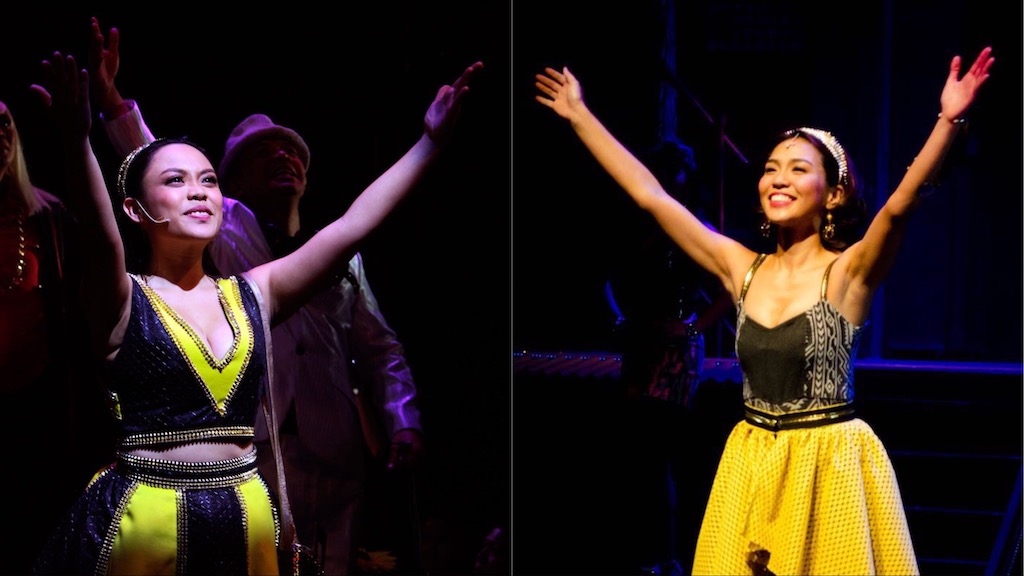 Aicelle Santos, Kim Molina Back to Star in "Rak of Aegis"
PETA has just announced that original Aileen Aicelle Santos is coming back to reprise her role in "Rak of Aegis"' 7th run this July. Kim Molina, who also performed the role in the last run and in many of the previous runs prior, is also returning to play Aileen.
The company held auditions for principal roles as well as ensemble roles earlier this month. The show will be running from July 5-September 29 at the PETA Theater Center. Additional information, including more cast announcements and ticketing information, will be announced soon.
Featuring songs from the popular 90's band, Aegis, the musical tells the story of Aileen, a young girl with a big voice who dreams of becoming a YouTube sensation. As she tries her hand at fulfilling her dream, she also finds herself in the position of helping her barangay battle health hazards and livelihood conditions amidst unceasing flood water.
The show's artistic team includes Maribel Legarda (director), Liza Magtoto (playwright), Myke Salomon (musical director, arranger, and vocal director), Gio Gahol (choregrapher), Mio Infante (set designer), Jonjon Villareal (lights designer), Carlo Villafuerte Pagunaling (costume designer), Maco Custodio (shoe designer), and Jo-ann Pamintuan (accessory designer).
You can watch Aicelle Santos and Kim Molina perform "Munting Pangarap", "Palad"
"Basang-Basa sa Ulan," and "Christmas bonus from the 2014 run in the videos below.
Comments