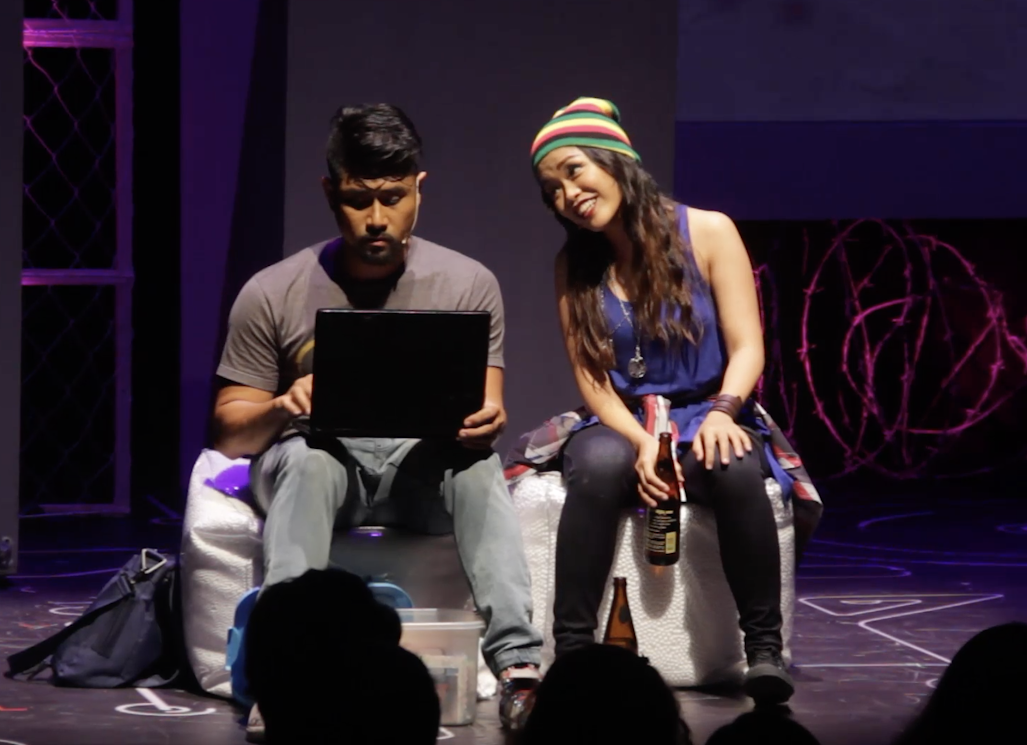 "A Game of Trolls" Rerun this October 2018
PETA's Martial Law musical, 'A Game of Trolls', comes back for its 3rd full-length run this month at the PETA Theater Center. The show returns as part of the company's Stage of the Nation campaign, a creative undertaking that tackles the country's current political and social climate.
A Game of Trolls is the story of Hector (Myke Salomon / TJ Valderrama), a professional keyboard warrior for Marshalls of History, a troll center who is running a pro-Martial Law campaign lead by Bimbam (Vince Lim). Hector, being the tactless and detached Internet tough guy that he is, effortlessly infuriates anti-martial law advocates with his insensitive and random unsolicited comments about the victims of Martial law, making him the top guy in the trolling game. This prompts the "visits" of the Ghosts of Martial Law from the Internet Cloud, reminding him to never forget their struggle to liberate the country from the dictatorship. Their stories, along with his own mother's, Tere (Upeng Galang-Fernandez / Gail Billones), made Hector re-examine his involvement in the trolling business.
Directed by Maribel Legarda, written by Liza Magtoto and music by Vince De Jesus, A GAME OF TROLLS will have a limited two-weekend run on Oct 13-14 and 20-21, 2018 at the PETA Theater Center.
You can buy tickets HERE.
Comments