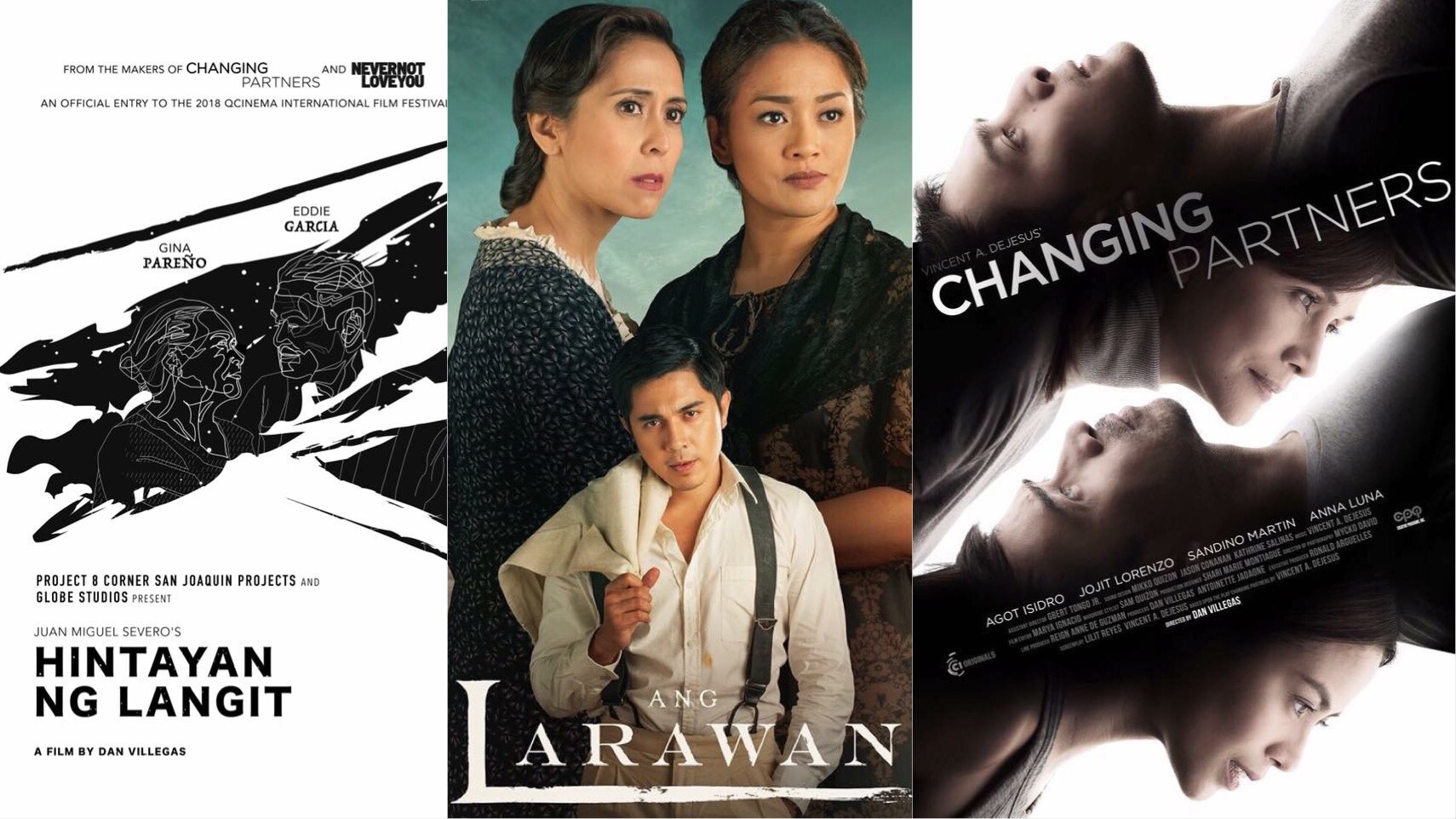 7 Stage-to-Screen Filipino Films You Can Watch
Turning local stage plays and musicals into films, especially in the recent years, has actually become quite a trend—all thanks to the abundance of filmmakers and film festivals who are dedicated to take these stories to the big screen!
Here are seven Filipino films that have been adapted from stage to screen:
1. A Portrait of the Artist as Filipino (dir. Lamberto Avellana), based on the Nick Joaquin play
https://www.facebook.com/vintagefilipinocinema/videos/2138359709508723/
It started out as a 1950 stage play, to this 1965 film, to a 1997 musical adaptation, and to a 2017 musical film. This iconic Lamberto Avellana film (the 1965 one)—a work of art from one National Artist to another—is about two sisters, a self-portrait by their painter-father, and their attempt at preserving their cultural identity amidst the arrival of contemporary, Americanized ideals. The film almost didn't get made, according to actress Naty Crame-Rogers who starred as Paula Marasigan, one of two sisters. Joaquin was said to be keen at not getting his play turned into a film—not until they found the perfect setting at an old house in Biñan.
2. Ang Larawan (dir. Loy Arcenas), based on Rolando Tinio's 'Larawan' which is based on Nick Joaquin's A Portrait of the Artist as Filipino
In 1997, a musical adaptation of the Nick Joaquin play was staged on the Main Theater of the Cultural Center of the Philippines. This same musical took movie screens nationwide, twenty years after, as 'Ang Larawan', directed by Loy Arcenas. With the same libretto by National Artist Rolando Tinio, and music by Ryan Cayabyab, the musical film emerged glorious, even winning Best Picture at the 2017 Metro Manila Film Festival. The film stars Joanna Ampil, who won Best Actress for her role as Candida Marasigan, and Rachel Alejandro, who reprised her Paula Marasigan from the 1998 re-run of 'Larawan' at the CCP.
3. Changing Partners (dir. Dan Villegas), based on Vincent de Jesus's musical play
Changing Partners, directed by Dan Villegas, is based on the Palanca Award-winning musical play by Vincent de Jesus of the same title. The musical explores the implications of age gaps and gender differences on relationships through a gender bending narrative of a couple, Alex and Cris. It started out in the Staged Reading section of the Virgin Labfest 12, before being staged at the PETA Theater Center for a limited engagement later that year. The original cast of the stage musical—Agot Isidro, Jojit Lorenzo, Anna Luna, and Sandino Martin—reprised their roles for the big screen, where they won Best Ensemble Acting during the 13th Cinema One Originals Film Festival.
4. Imbisibol (dir. Lawrence Fajardo), based on the Herlyn Alegre play
Speaking of Virgin Labfest, 'Changing Partners' wasn't the first VLF play to get its film adaptation. Three years earlier, Herlyn Gail Alegre's Imbisibol premiered at the VLF 9, telling the story of displaced Filipino immigrants in Japan in the early 1990's. Director Lawrence Fajardo, who directed the VLF staging, knew instantly after their curtain call that Imbisibol was silver screen-worthy. Two years later, his film adaptation of the one-act play premiered at the very first Sinag Maynila Film Festival. That same year, the film even went overseas to be screened at the Contemporary World Cinema section of the 2015 Toronto International Film Festival.
5. Esprit de Corps (dir. Kanakan-Balintagos), based on the Kanakan-Balintagos play
Another film adaptation of a Filipino play that took the film festival circuit is Kanakan-Balintagos' Esprit de Corps. Based on Kanakan's play of the same name, the movie is a "corruption-seduction" drama between a Major Mac Favila (JC Santos) and his two aspirants (Sandino Martin and Lharby Policarpio), set in the last few days of the Marcos dictatorship. Simultaneously hypermasculine and homoerotic, it is about what two cadets are willing to do and risk for the position they're aiming for. The film premiered at the 2014 Cinema One Originals Film Festival, where it won three awards including Sandino Martin for Best Actor and Kanakan-Balintagos for Best Director.
6. Tatarin (dir. Tikoy Aguiluz), based on the Nick Joaquin play
Tikoy Aguiluz's Tatarin is probably the most obscure one on this list, but it is still worth the mention. The film, which premiered in the 2001 Metro Manila Film Festival, is based on Nick Joaquin's stage play 'Tatarin', which he adapted from his own short story, 'The Summer Solstice'. Starring Dina Bonnevie as Doña Lupe and Edu Manzano as Don Paeng, Tatarin tells the story of a couple who have always wanted to have a child but couldn't, forcing them to participate in a ritual performed by women to invoke fertility gods. More than a commentary on gender inequality, particularly evident in its 1920's setting, it explores women's emancipation and their discovery of their innate sexuality deemed lewd by societal standards.
7. Hintayan ng Langit (dir. Dan Villegas), based on the Juan Miguel Severo play
https://www.facebook.com/HintayanNgLangitFilm/photos/a.2074163052824224/2096490083924854/?type=3
Rounding up the list is Juan Miguel Severo's Hintayan ng Langit, directed by Dan Villegas, which is yet to hit the big screen in this year's QCinema International Film Festival. The one-act play that the movie's based on was first staged in VLF 11, where it was included in the Top 3 plays that got 'Revisited' the following year. Hintayan ng Langit is about Lisang (Gina Pareño) who, after dying of diabetes complications two years prior, has overstayed in her waiting room in purgatory. At the day of her crossover, where she'll be sent off to her final judgement, she discovers that the new tenant to replace her in her waiting room is none other than Manolo (Eddie Garcia), her recently deceased ex-boyfriend.
However, these films aren't available for stream or download as of the moment. If you wish to catch a screening or two, you can check out the Facebook pages of local micro-cinemas like Cinema '76 or Cinema Centenario for schedule updates if they'll screen these films soon!
Comments