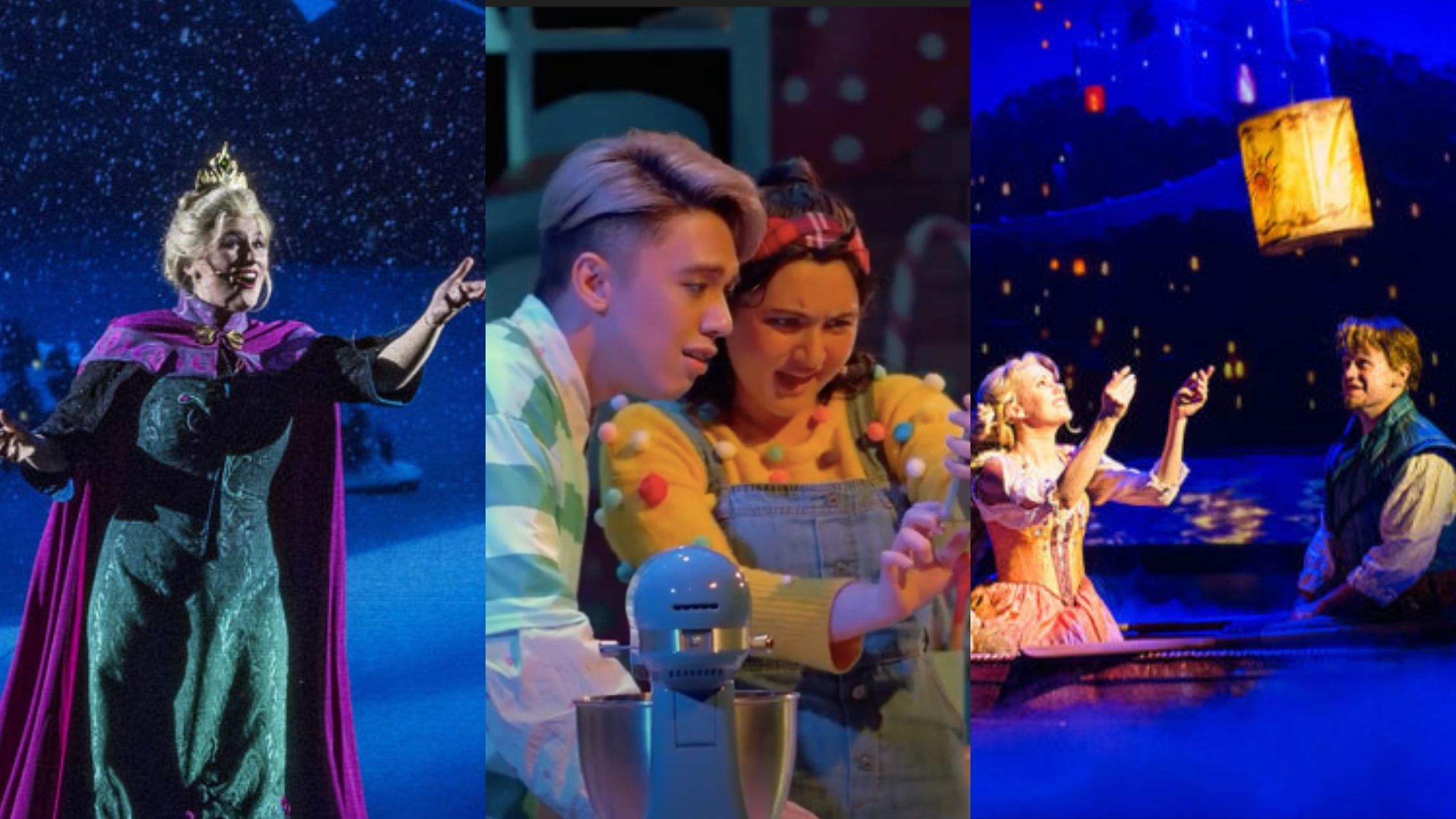 7 Musicals for Kids to Stream
Families looking for fun activities to do together can always enjoy streaming some musicals online. The magic of the stage can now be easily accessed by families everywhere from the safety and comfort of their homes.
From musicals based on live-action films or Disney classics to a Filipino staging that is both entertaining and educational, there's a wealth of stage musicals available on various streaming platforms that can bring fun and fantasy to the household. Parents can introduce these productions to the next generation of theater fans and they can go on amazing musical adventures together with their favorite characters and maybe even some new, fictional friends. 
We've put together a list of some of the musicals that families can watch together and sing along to not just during the holiday season but the whole year round too. Check them out below!
1. The Great Christmas Cookie Bake Off
Repertory Philippines has begun streaming their production of Rick Hip-Flores' The Great Christmas Cookie Bake Off. 
Reality baking competition meets the time-honored tradition of Christmas cookies in this upcoming musical production. Follow eight young chefs, played by Jillian Ita-as, Jep Go, Becca Coates, Luigi Quesada, Rachel Coates, Justine Narciso, Tim Pavino, and Steven Hotchkiss, as they learn what really makes for a winning Christmas recipe.
The production is directed by Joy Virata. She is joined by Cara Barredo (Assistant Director, Vocal Coach), Deana Aquino (Choreographer), Bonsai Cielo (Costume Designer), Ed Lacson Jr. (Set Designer), John Batalla (Lighting Designer), Al Estrella (Graphic Designer), Johann Enriquez (Sound Designer), Myrene Santos (Hair and Make-up Artist). The film director is Treb Monteras.
The show is streaming until December 12 on Broadway on Demand. You can message us on Facebook messenger (or even DM us via Twitter or Instagram), send us an email, or shoot us a text (+63 917 891 2300) for tickets. You can watch the show for 24 hours at Php 700.
2. SpongeBob SquarePants: The Broadway Musical
SpongeBob SquarePants: The Broadway Musical is based on the Nickelodeon animated television series SpongeBob SquarePants. Conceived and directed by Tina Lindau, with a book by Kyle Jarrow, orchestrations and arrangements by Tom Kitt, and choreography by Christopher Gattelli, the musical opened on Broadway in December 2017. Watch on Amazon Prime
3. The Sorcerer's Apprentice
The Sorcerer's Apprentice is set in a small town that is on the brink of collapse because of a bid for progress and prosperity. A sorcerer and his rebellious daughter must repair their relationship and work together to save the town from utter destruction, even as the young girl is only beginning to understand the possibilities of her newfound magical powers. The family-friendly tale celebrates the magic of life and love while delivering an enchanting, musical adventure. Watch on BroadwayHD 
4. The Wind in the Willows
The Wind in the Willows follows Ratty, Badger, Mole and the impulsive Toad as they embark on a series of adventures spiralling from Toad's insatiable need for speed. The cast features Rufus Hound (Toad), Denise Welch (Mrs. Otter), Craig Mather (Mole), Neil McDermott (Chief Weasel), Gary Wilmot (Badger), and Simon Lipkin (Ratty). Watch on BroadwayHD
5. Daddy Long Legs
Based on the classic 1912 novel by Jean Webster, Daddy Long Legs follows the adventures of Jerusha "Judy" Abbott, an orphan who is sent to college by a mysterious benefactor. A talented writer, Jerusha is tasked to regularly send letters to her benefactor, known only as "John Smith," to keep him updated on the progress of her education. When she catches a glimpse of his shadow, she decides to nickname him "Daddy Long Legs" because of his tall and thin figure. 
Meanwhile, young philanthropist Jervis Pendleton, the mysterious benefactor, enjoys receiving the letters from Jerusha, and gradually develops feelings for her. In the succeeding years, their lives collide as Jerusha continues to share her innermost thoughts and feelings through their correspondence, and they both realize the importance of education, imagination, and love. Watch on BroadwayHD
6. Tangled: The Musical
Tangled the Musical is based on the 2010 film of the same name that follows the life and adventures of the lost princess Rapunzel and the charming thief, Flynn Rider. The film featured the voices of Mandy Moore, Zachary Levi, and Donna Murphy.
Tangled included music by the Disney legend Alan Menken (who recently achieved prestigious EGOT status) with memorable songs such as "When Will My Life Begin," "Mother Knows Best," and "I See the Light" – which was nominated for an Academy Award for Best Original Song. 
The stage show features the original cast of the cruise, led by Elisha Ainsley as Rapunzel. The show also includes three new songs not featured in the film, all by Menken and lyricist Glenn Slater: "When She Returns," "Flower of Gold," and "Wanted Man." This cruise production premiered in 2015. 
7. Frozen, A Musical Spectacular
Frozen, a Musical Spectacular is based on the 2013 film of the same name that follows princesses Elsa and Anna and the growth of their sisterhood in the Kingdom of Arendelle. The film featured the voices of theater stars Idina Menzel, Josh Gad, and Jonathan Groff.
The film, Frozen, won both Best Animated Film and Best Original Song in the 2014 Academy Awards. It also got the Broadway treatment, opening in 2018 and was nominated for 3 Tony Awards.
Comments