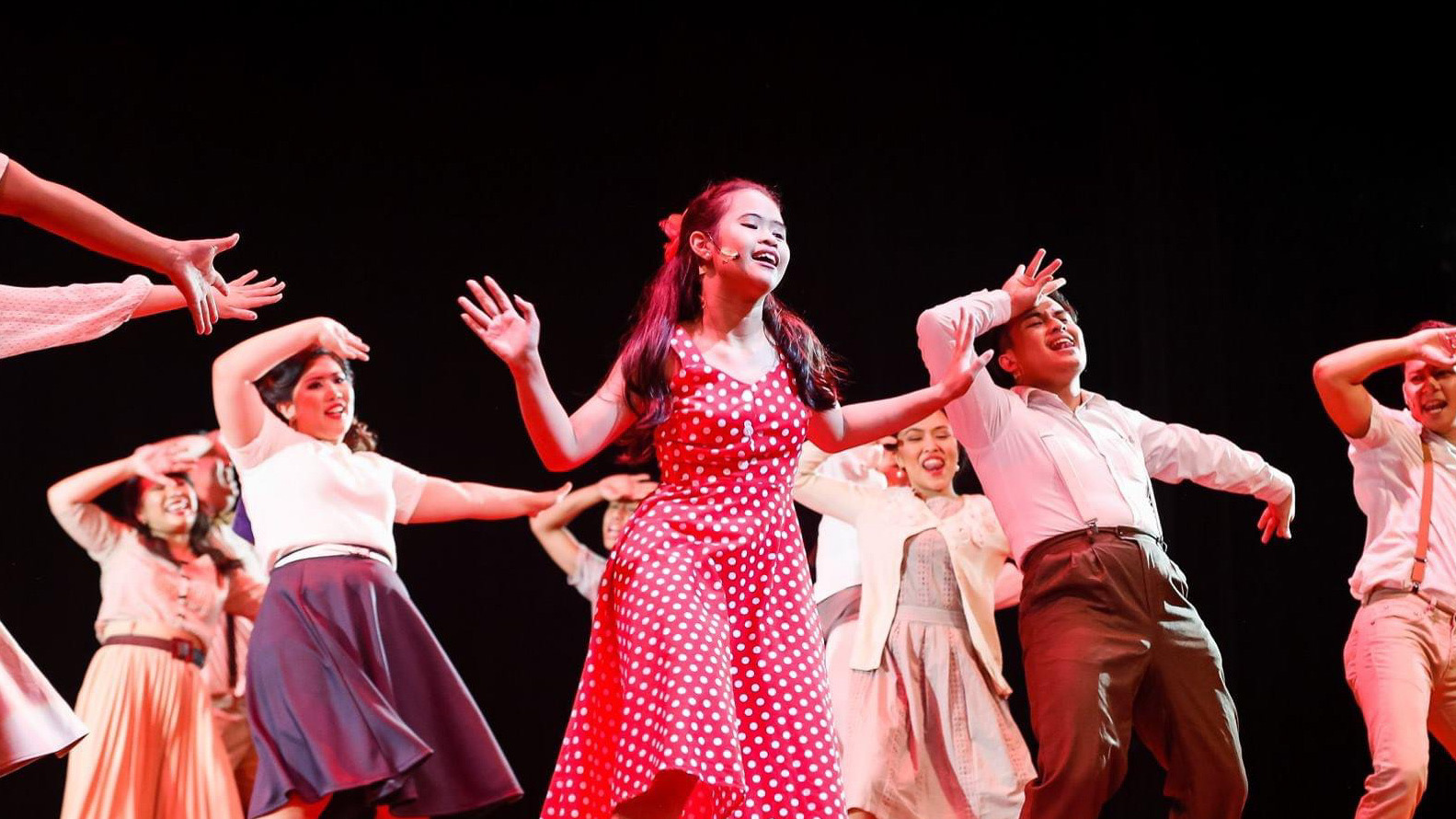 5 More Online Workshops You Can Join
As we slowly ease into the 'new normal', more theater companies have been coming up with ways to satiate our passion for the arts from the safety of our own homes, be it online theater screenings or creative workshops. 
Looking to improve your musical chops or learn a move or two? Perhaps you fancy a foray into musical theater? In addition to the dozen workshops we compiled earlier this month, we've rounded up 5 more online workshops you can join!
1. CCP Dance Workshop
A yearly tradition since the '70s, the CCP Dance Workshop has provided world-class dance education in the country, producing some of the country's best dancers, choreographers, and teachers; this year, CCP ventures into the online space through CCP Arts Online, a new channel for interactive arts education. 
Dance classes, ranging from classical ballet to modern and contemporary dance, will be taught starting June 23 by a masterful roster of dance professionals and teachers including CCP Resident Dance Artists Victor Maguad and Monica Gana. 
For inquiries and slot reservation, you can email ccpdanceworkshop@gmail.com or contact 09367034254. You can also follow them Facebook and Instagram, @ccpdanceworkshop.
2. Vocal Coaching with Bianca Lopez

UP College of Music alumna and former Madrigal soprano Bianca Lopez, most known for her 'Maria Clara' in Noli Me Tangere The Opera (2017 and 2019, CCP), has been teaching her own online singing lessons program since March.  Want to improve your vocals, or just have fun through song? Bianca Lopez Vocal Coaching Online might just be the one for you!
With more students coming in,  she will be adding more voice teachers in her team to help accommodate them all. Last May, she even held the first online voice recital for her program, with students of different ages and from different parts of the world (Canada, Switzerland, USA, and Philippines).
For inquiries and additional information, you can email her at biancacamillopezaguila@gmail.com or contact 09165524045. You can also follow her on Facebook (https://www.facebook.com/biancalopezaguila) and message her on Messenger (m.me/lopezbiancacamille).
3. Trumpets #PlayshopOnline
For 27 years, Trumpets Playshop, with its quality arts programs, has been a training ground for many local theater actors, including some who have made rounds on the international stage like Red Concepcion (Miss Saigon), Joaquin Valdes (Miss Saigon), and Christine Allado (Hamilton). For this year, the annual summer playshop moves online!
In addition to classes on Streetdance for Kids, Children's Theater, and Musical Theater for Kids or Teens and Adults, the workshop will feature its new Artist Development Program, coming this July 2020; this newest offering is a 5 week intensive program offering all aspiring thespians, cutting edge training courses from industry professionals and experts.
Classes on Musical Theater for Teens and Adults will start on June 30 to August 1, while Streetdance for Kids will start on June 29 to July 31. 
For more inquiries, you can contact them at 09175864177. You can also follow them through their Facebook page Trumpets Playshop, and their Twitter and Instagram accounts, @trumpetsph. 

4. Philippine Ballet Theater's Dance and Donate
Now on its second iteration, this workshop will surely get you on your toes, with international stars Candice Adea and Veronica Atienza teaching a master class on the fine art of ballet. Proceeds from the fundraising Zoom class will go to the Philippine Ballet Theater and to selected members of the dance community. 
While the class is mainly for elementary to intermediate ballet aspirants, advanced learners are still encouraged to join for a chance to get to know these incredibly talented women and their craft. The master class will be held via Zoom on June 21, 3PM.  
For inquiries and reservations, you may contact Erica Marquez Jacinto through her Facebook page or Messenger account, or via mobile at 09178952398.
5. Virtual Bridge Project
The Virtual Bridge Project is a convergence of #GlobalPinoy thespians, from London to Manilaa and New York.  Watch professional theatre practitioners James Bradwell (Bristol Old Vic), James Cooney (Royal Shakespeare Company), Giannina Ocampo-Van Hoven (Repertory Philippines), and Menchu Launchengo-Yulo (Full House Theater) share their practice, process, and passion.  
Directed by Victor Lirio (Bristol Old Vic), this master class will also give you insights on what it means to be a creative in an industry at peril. Free your Friday night and join this talented panel online on June 26, 8PM.
Comments