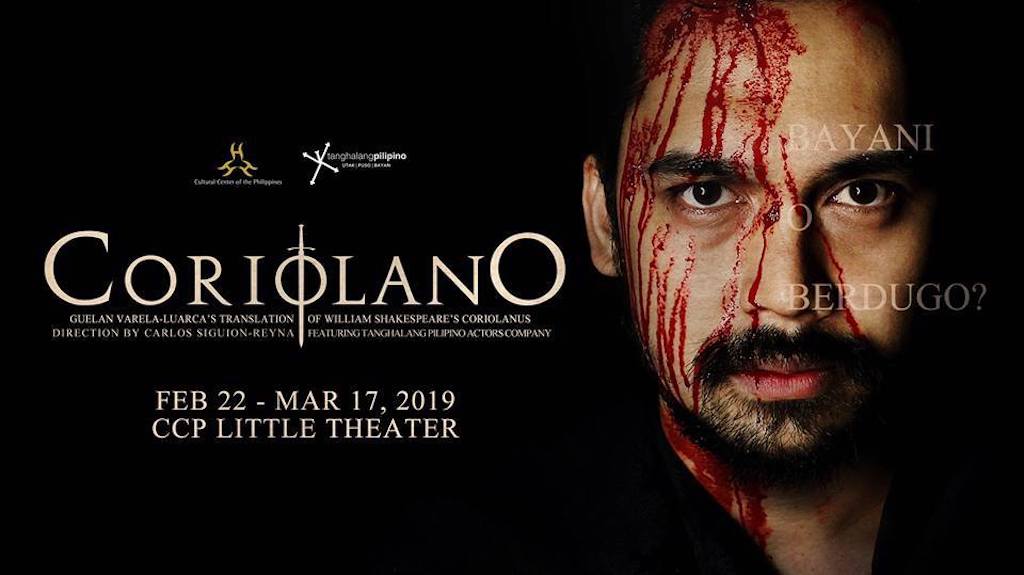 William Shakespeare's "Coriolanus" to be Staged in CCP
Tanghalang Pilipino closes its 32nd season with William Shakespeare's 'Coriolanus', a tragedy based on the life of Roman leader Caius Marcius Coriolanus.
Rome, a city where the elites rule, is led by populist general Coriolanus. Coriolanus has nothing but contempt for the common people and is unable to reconcile his disdain for the citizens with his love of country.
'Coriolanus' bears an important message about viewing political dynamics that have become resonant through time; a cautionary tale of political manipulation and revenge. Although it is known as one of Shakespeare's least popular plays, it is considered an allegory for today's tumultuous times. Guelan Luarca provides the Filipino translation for 'Coriolano', while Carlos Siguion-Reyna directs.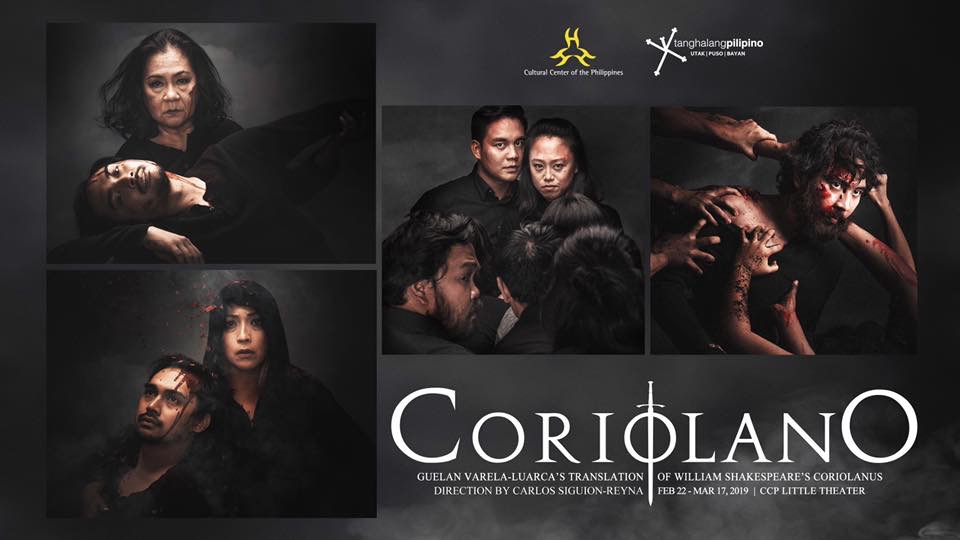 Marco Viaña, a senior actor from the Tanghalang Pilipino Actors Company (AC), will be playing the titular role. He will be joined by other members of the AC, as well as veteran actors Sherry Lara, Frances Makil Ignacio, and Brian Sy.
The play will run from February 22-March 17 at the CCP Tanghalang Aurelio Tolentino (Little Theater). For ticket reservations, group sales, sponsorships, and special performances, contact Juan Lorenzo Marco at 0999-8843821 or 832-1125 local 1620/1621.
You can buy tickets HERE.
Comments