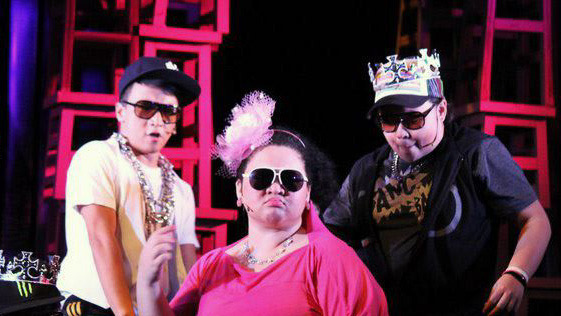 "William" Rap Musical by PETA to Stream Online!
PETA's rap musical William will be livestreaming on PETA's Facebook page on April 26 at 7pm!
Written by Ron Capinding, William was first staged at the PETA Theater Center in 2011. The story is set in a high school in Metro Manila, where five young students are forced to study Shakespeare by their terror class adviser, Ms. Lutgarda Martinez, essayed by Meann Espinosa. In the process of studying, these students not only realize the beauty of Shakespeare's works but also re-discover themselves through Shakespeare's characters.
Directed by PETA's Artistic Director Maribel Legarda, the production touches on themes of adolescence, parents' unconditional love and friendship, respect for teachers and classmates, and love for reading and appreciating literature—Shakespeare or not.
William features 10 original rap songs– Pucha Bro, Nosebleed, O Shakespeare, and What's in a Name, to name a few, composed by Jeff Hernandez. The music is a fusion of various music genres, such as rock, soul, funk, RnB, and hip-hop, and utilizes an emerging form of rap called FlipTop. The rap numbers, choreographed by John Tan (from Urban Dance Crew), are performed with various hip-hop forms, such as crumping, breakdance, ballroom, and jazz hip-hop.
Besides Espinosa, the cast also features Ian Segarra, Joan Bugcat, John Moran, Norbs Portales III, Anna Luna, Jojo Atienza, Cheeno Macaraig, Carlon Matobato, and Happy Constantino.
The livestream is the culmination of the company's two-part online series, Shakespeare in the time of COVID.
Comments