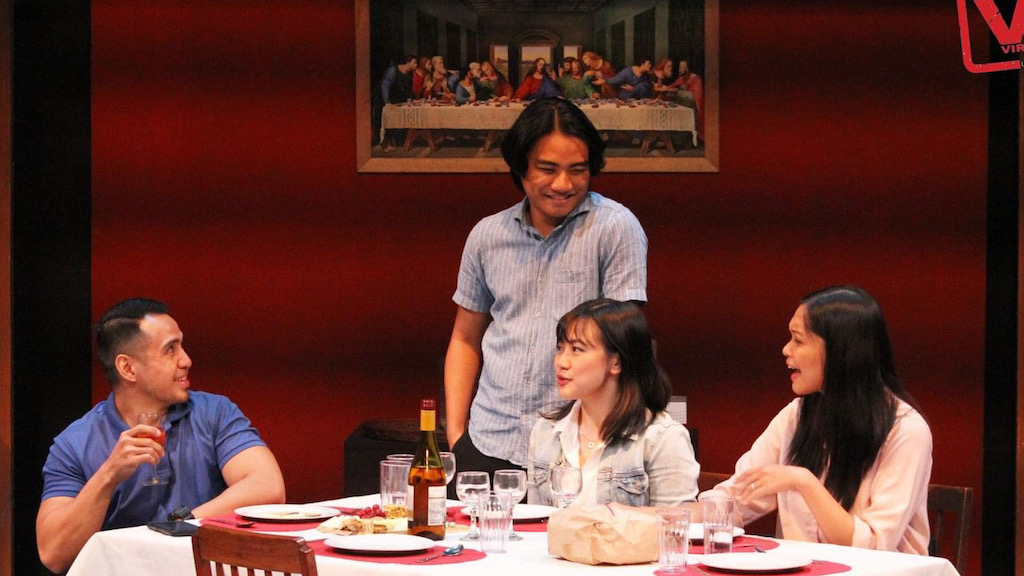 WATCH: VLF Play "A Family Reunion" Now Streaming Online
The Virgin Labfest's (VLF) A Family Reunion is now streaming on CCP's YouTube channel!
Written by Anthony Kim Vergara, the play was staged at last year's VLF, featuring Gie Onida as Dad, Chrome Cosio as Roch, Lesley Lina as Hershey, Joshua Tayco as Nick, and Sabrina Basilio as May.
The family's bunso is visiting from Japan with fianceé in hand. He rounds up Dad, Ate, and Kuya for an evening family gathering, where he is supposed to break the news of his engagement. But ghosts of family past are dredged and dragged to the surface, threatening to steal the spotlight.
Just like the other shows in CCP Online's line-up, A Family Reunion will only be available for one week. Prior VLF plays that have been streamed on the channel include Carlo Vergara's Kung Paano Ako Naging Leading Lady, Juan Miguel Severo's Hintayan ng Langit, Aizel Cabilan's Pagsubli, and Dustin Celestino's Mga Eksena sa Buhay ng Kontrabida.
This year's VLF, dubbed VLF 2020 Kapit: Lab in the Time of Covid, is also going online from June 10 to 28.
CCP Online brings HD and archival recordings in theater, dance, visual arts, film, literary, and workshop events from CCP's Cultural Content Digital Archives to audiences online.
You can watch the production below.
Comments