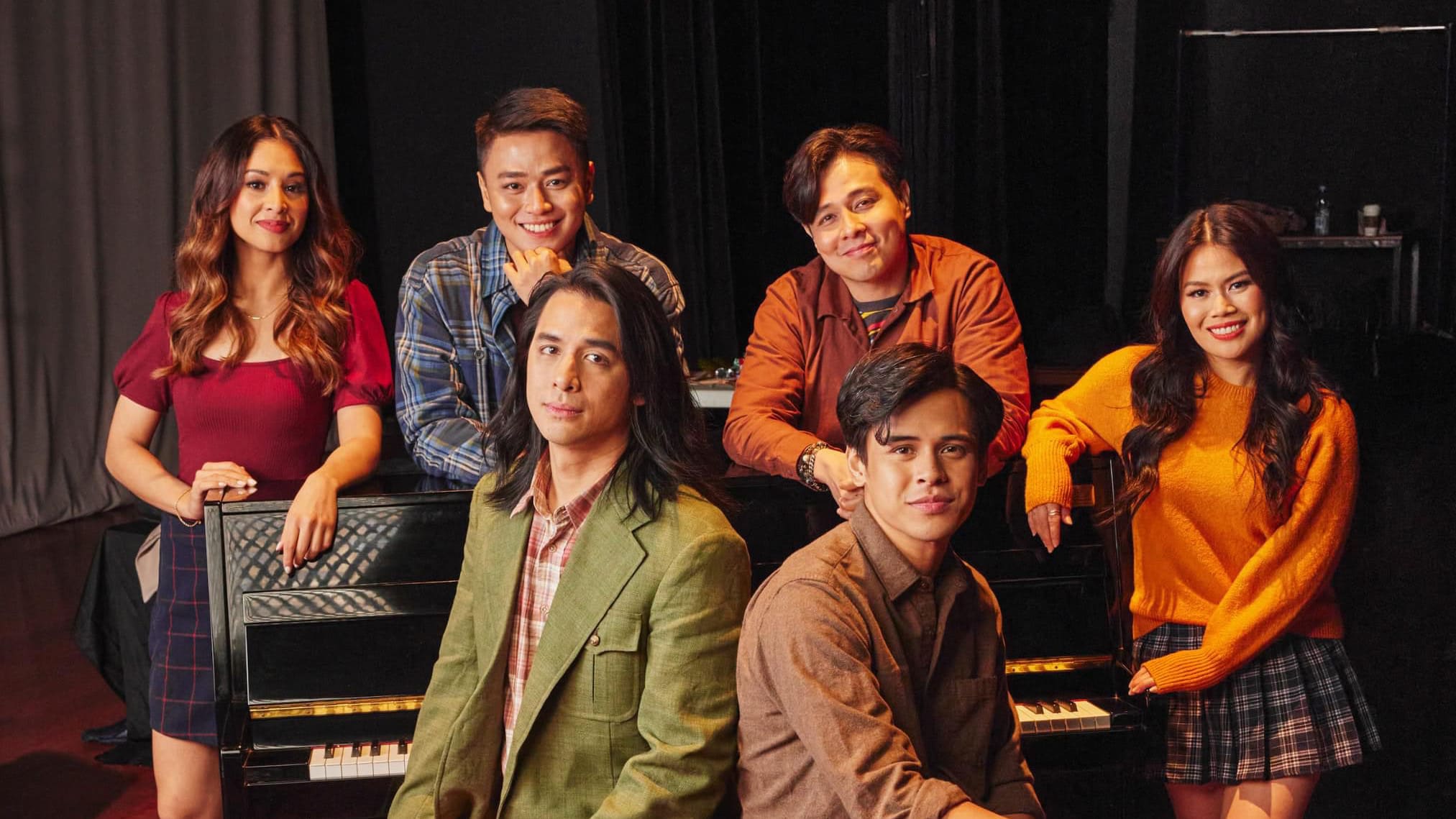 WATCH: 'Tick, Tick… Boom!' Cast Performs 'Real Life'
9 Works Theatrical is set to restage Jonathan Larson's 'Tick, Tick… Boom!, revisiting the material 7 years after the company first staged it.

Since then, the world has gone through a global pandemic and a film adaptation of the musical starring Andrew Garfield came out in 2021. Both these have informed the upcoming staging that is set to open on August 5.
Tick, Tick… Boom! is a semi-autobiographical, one-act, 90-minute musical written by Jonathan Larson that explores Larson's own experiences as an aspiring composer and playwright in the 1990s. The story revolves around Jon, a struggling artist who is grappling with the anxiety of turning 30.
"We can't remove the fact that the movie came out during the pandemic, and the impression right now of the audience, particularly of the younger generation, will be from that movie," says director Robbie Guevara. "When [scenographer] Mio [Infante] and I sat down to discuss the show, we knew that we had to give more to the entire show compared to the one in 2016." 
"If you remember the one in 2016, we had a bare stage. Most of the props were just mimed. So for this, because we're coming from the background of the movie and people have expectations of a fuller visual, we now have a more semi-realistic set."
Guevara says that for audiences who are expecting to see the film play out on stage, they need to be reminded that both scripts are very different from one another. "The movie was given the opportunity to really rewrite it specifically for Jonathan Larson. The play is still about a man named Jon, not necessarily Jonathan Larson; Jon with his best friend Michael, with his girlfriend Susan, and other characters."

Everyone who was part of the 2016 production is also returning with a different, more mature mindset. "We've also discovered that we've been delving into the material more", adds Guevara. "We've been discovering things. It has been 6 to 7 years, so I've grown older. I've noticed more things. I've been asking more questions from the cast. I've discovered more things with the music. It's just a fuller show."

Jef Flores, who returns to play Jon, mirrors the sentiment. "We all went through our lock-in phase. I personally went through darkness days, and revisiting this material, it's interesting to see how much more there is to discover about it and how much I personally missed in my journey through the material." 
"It's interesting also to think that this might be my last time to do this material because I'm now past 30 and I'm now getting to the next stage of my life. So I relate to this role as a composer, as a person with a deep passion for music, and I'm really really excited to tell this story one last time."

Tanya Manalang-Atadero, who is also returning to play Susan, says that she can relate to her character even more now. "Just like everyone, we went through the pandemic and I think that had a lot to do with who I've become as a person. When I did this in 2016, I had to imagine myself being in Susan's shoes. Right now, I see myself in her. I'm actually her. [Susan] wants to settle down. I have settled down. It makes a big difference also being married now. Basically experiencing these things that Susan wants. I'm living that life now."

"When I first read the script back in 2016, I was like, 'Why does she want these things? She seems so boring.' But right now, you just want peace. After everything we went through, we just want that."
Flores and Manalang-Atadero will be joined by new cast members. Khalil Ramos, in his theatrical debut, will be alternating with Jef Flores as Jon. Kayla Rivera will be alternating with Manalang-Atadero as Susan, and Vien King and Reb Atadero, will be alternating as Michael. According to Managing Director Santi Santamaria, the cast will not be boxed into set A and set B, so audiences can have an opportunity to see different sets of actors play opposite one another.
"What makes it very theatrical is the fact that I think we have around 11 to 13 characters in the show that will only be shared by the ones playing Michael and Susan," says Guevara.
He also adds that the choreography will also be more literal than symbolic and stylized. "We now have a new choreographer that we're working with, JM Cabling. My number one concern was, I needed a choreographer who told stories and he's exactly that kind of a choreographer as well."

What can younger audiences take away from the show? Flores says, "I think every generation looks at themselves in the mirror and thinks, 'Why is this only happening to me?' And in Tick, Tick… Boom! you have boomers, junior boomers saying the same complaints that millennials are now posting. And they're saying the same complaints that Gen Z people will post. This coming of age is something that happens to all of us and it's nice to know that you're not alone."

"It's also nice to see a show about passion, artistic passion. Everything is passion-driven. All of your good achievements and all of your biggest mistakes can come from a place of burning fire and I think that's what's driving the show."
The artistic team also includes Daniel Bartolome (musical director), Shakira Villa Symes (lighting designer), and Myrene Santos (make-up designer).
'Tick, Tick… Boom!' will run from August 5 to 27, 2023 at the Carlos P. Romulo Auditorium of RCBC Plaza. You can watch excerpts of the cast performing Real Life from our rehearsal visit below. 
Comments