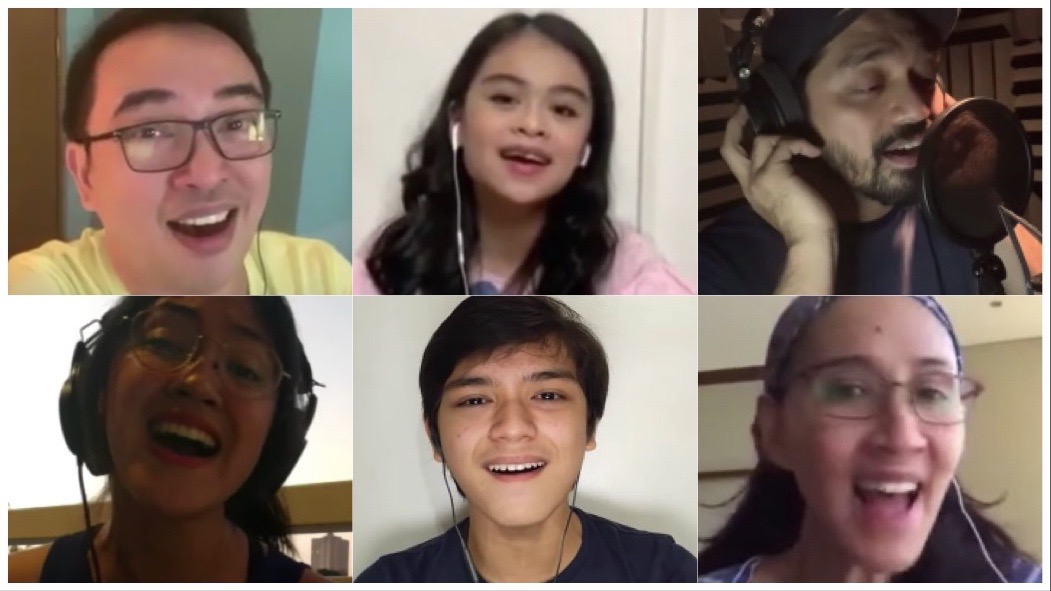 WATCH: Theater Artists Sing "Umagang Kay Ganda" to Raise Funds
Theater artists have united to raise funds for the creative industry, whose livelihood has been suspended due to the COVID-19 pandemic.
Jenny Bonto, executive director of Artist Welfare Project, Inc.'s (AWPI), says,
"In light of this pandemic Corona Virus 19, we wish to inform you that the creative industry workers who live from one gig to another, one show to the next ( if they are casted ), one production, one concert, one screenplay, one film to the next – along with the production crew et. al. have been terribly affected due to the cancellation of many events that started as early as the Taal Volcano eruption and now, the Corona Virus Outbreak and worse the Lock Down.
The current government and business sector's' support for their employees are laudable. In stark contrast, most of the cultural workers and artists in the creative industry are not under an employer-employee relationship. They do not have 13th month pays, leaves, nor monthly pay slips. Freelance artists have no employer to run to.
In behalf of freelance workers in the creative industry, please support our fund raising for freelance artists in the audio visual, entertainment and performing arts so they remain healthy and safe while this virus is still at large. Your donations go to at least 7,000 creative workers in different disciplines who seek help to get food on the table for their families.
The artists and creative workers have always lifted spirits and have given joy and inspiration to the Filipino people, if not pride for the country time and again. The coming months will be trying and uncertain. We need support for the coming long haul until the virus has been contained and economy can start recovering again – and in that time, kami po ay handang tumulong sa pagbangon na iyan."
Theater artists who have come together to sing Butch Monserrat's Umagang Kay Ganda include Lea Salonga, Rachel Alejandro, Ed Murillo, Michael Williams, Myke Salomon, Nel Gomez, Sarah Facuri, Sheila Francisco, Cara Barredo, Chris Millado, Gold Villar Lim, Vince Lim, Isay Alvarez- Seña, Robert Seña, Esang De Torres, Noel Comia Jr., PJ Rebullida, Reb Atadero, Tanya Manalang, Audie Gemora, Carla Guevara-Laforteza, Juliene Mendoza, Stella Cañete-Mendoza, Topper Fabregas, Arman Ferrer, Shiela Valderrama-Martinez, Lorenz Martinez, Gab Pangilinan, Jonathan Tadioan, Mark Bautista, Jett Pangan, Stephen Viñas, Robbie Guevara, Peachy Atilano Guevara, Jep Go, Nyoy Volante, Mikkie Bradshaw- Volante, Rhenwyn Gabalonzo, Neomi Gonzales, Meann Espinosa, Maronne Cruz, Melvin Lee, Antonette Go, Pinky Amador, Franco Laurel, Steven Conde, Goldie Soon, Eunice Pacia, and Nino Alejandro.
To donate, head over to https://artistswelfareproject.org/.
You can watch the video below.
Comments