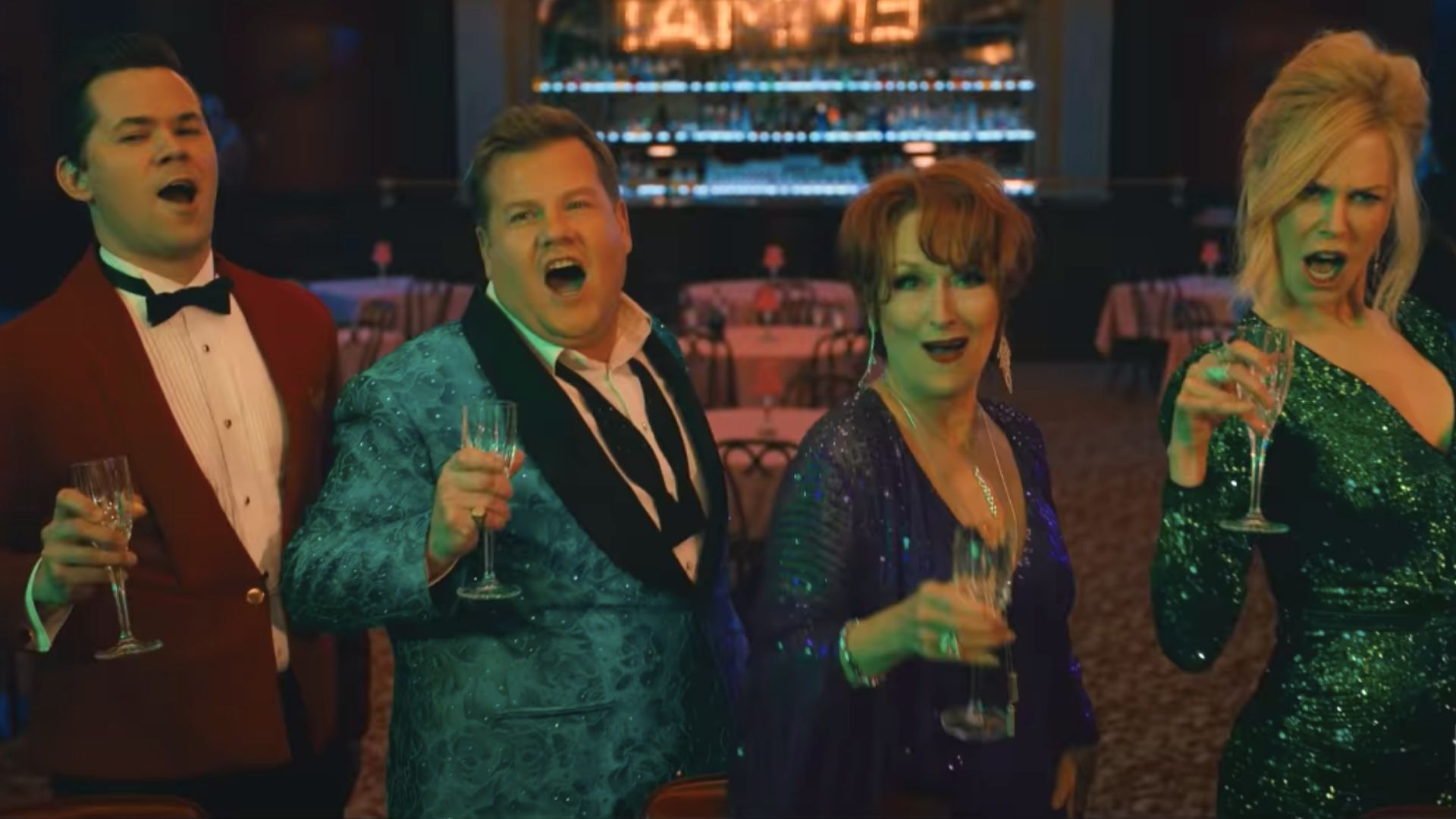 WATCH: 'The Prom' Musical Trailer is Out
The full trailer has dropped for Ryan Murphy's film version of The Prom and it promises a spectacular musical experience.
The film is based on the 2018 Broadway musical by  Chad Beguelin and Bob Martin which was nominated for six Tony Awards including Best Musical.
The Prom boasts of a star-studded cast including Meryl Streep, James Corden, Nicole Kidman, Keegan Michael-Key, Andrew Rannells, Ariana DeBose, Kerry Washington, and newcomer Jo Ellen Pellman. This is Murphy's second stage-to-screen Netflix project this year, following recently released film version of The Boys in the Band.
The musical comedy centers on a teenage girl named Emma (Pellman) whose dream is simply to attend her high school prom with her girlfriend, Alyssa (DeBose). But while the school principal is supportive, the president of the PTA has forbidden it.
Streep, Corden, Kidman, and Rannells play the four self-absorbed Broadway stars who seek to revitalize their dying careers by heading to the small town of Edgewater, Indiana to champion Emma's cause. But as their plans of performative activism fail, they become genuinely invested in ensuring that Emma can have a night when she can celebrate who she really is.
The Prom will premiere on Netflix on December 11.
Check out the trailer below:
Comments