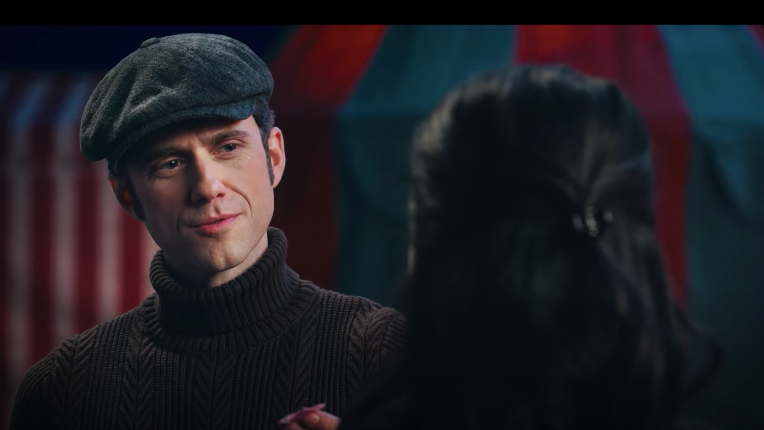 Watch: 'Schmigadoon' Song Snippets are Online
WhatsOnStage and Rotten Tomatoes have just released snippets from the first episode of Schmigadoon, the new musical comedy series from AppleTV+.
The show started streaming last July 16, releasing its first two episodes on the same day to launch its first season. A new episode will be released on the streaming service every Friday.
Starring Cecily Strong and Keegan-Michael Key, the story follows a couple who goes on a backpacking trip to reinvigorate their relationship. They stumble upon a magical town called Schmigadoon with its people acting as if they are in a 1940's musical. The couple then discovers that they can't leave until they find 'true love'.
In the first two episodes, Broadway stars Aaron Tveit, Kristin Chenoweth, Alan Cumming, Dove Cameron, Ann Harada, and actor-comedian Fred Armisen have made appearances as they, together with the ensemble cast, perform songs reminiscent of music from Carousel, Oklahoma, and more musicals from the Golden Age of Broadway.
Other musical theater actors expected to make appearances in the upcoming episodes are Ariana DeBose, Jane Krakowski, and Jaime Camil.
The series is created by Cinco Paul and Ken Daurio, with all songs written by Paul who also serves as showrunner.
You can watch some snippets from the first episode in the videos below. This first one released by Rotten Tomatoes is the ensemble cast singing the song Schmigadoon!, which is an homage to the title song from Rodgers & Hammerstein's Oklahoma.
This second video released by WhatsOnStage is Aaron Tveit performing the song 
You Can't Tame Me,
which is reminiscent of the number 
If I Loved You
from Rodgers & Hammerstein's 
Carousel.
This third video released by WhatsOnStage is Cecily Strong performing the song 
Corn Puddin
with the ensemble cast, which brings audiences back to
A Real Nice Clambake,
a number also from
Carousel.
Comments