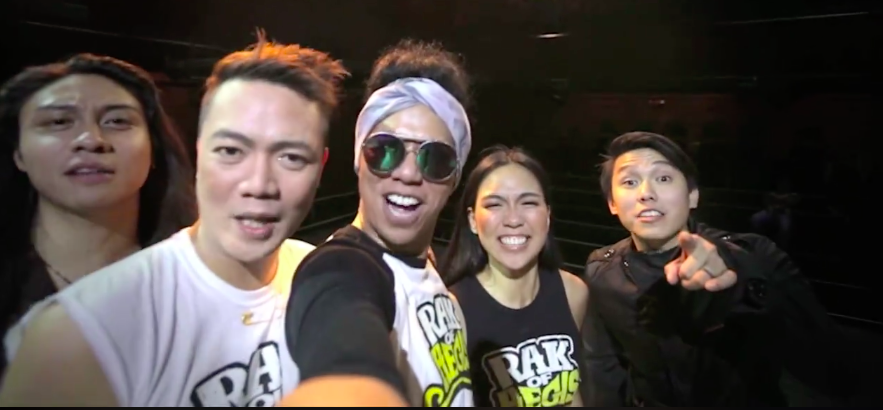 WATCH: Open Auditions for 'Rak of Aegis!'
Rak of Aegis, one of PETA's most celebrated productions to date, is coming back this June to September for a 6th run!
The company has announced open call auditions for lead roles Aileen, Kenny, Tolits, and Jewel in a video they recently posted.
The video features original star Aicelle Santos (Aileen), Ron Alfonso (Jewel), Joshua Bulot (Tolits), Vince Lim (Kenny), Jimmy Marquez (Jewel), and musical director Myke Salomon (Kenny) giving instructions on how to go about the audition process.
For interested parties, make sure to:
1. Set your camera to landscape mode
2. Record yourself singing Aegis' 'Halik', 'Luha', or 'Basang-Basa sa Ulan'
3. Record yourself showing off your dance moves
4. Save the video in an mp4 format and email it to rakofaegis@petatheater.com.
Deadline of submission is on April 6, 2018.
Theater stars who have also played the roles in the past include Joan Bugcat, Kim Molina, Tanya Manalang, and Alisah Bonaobra as Aileen, Benj Manalo, Jerald Napoles, and Pepe Herrera as Tolits, Poppert Bernadas as Kenny, and Phi Palmos as Jewel.
Rak of Aegis has garnered over 20 awards and citations since its opening on 2014, including Outstanding Original Musical, Outstanding Musical Direction, Outstanding Stage Direction, and Outstanding Original Libretto, to name a few.
You can watch the open call audition video below!
Comments