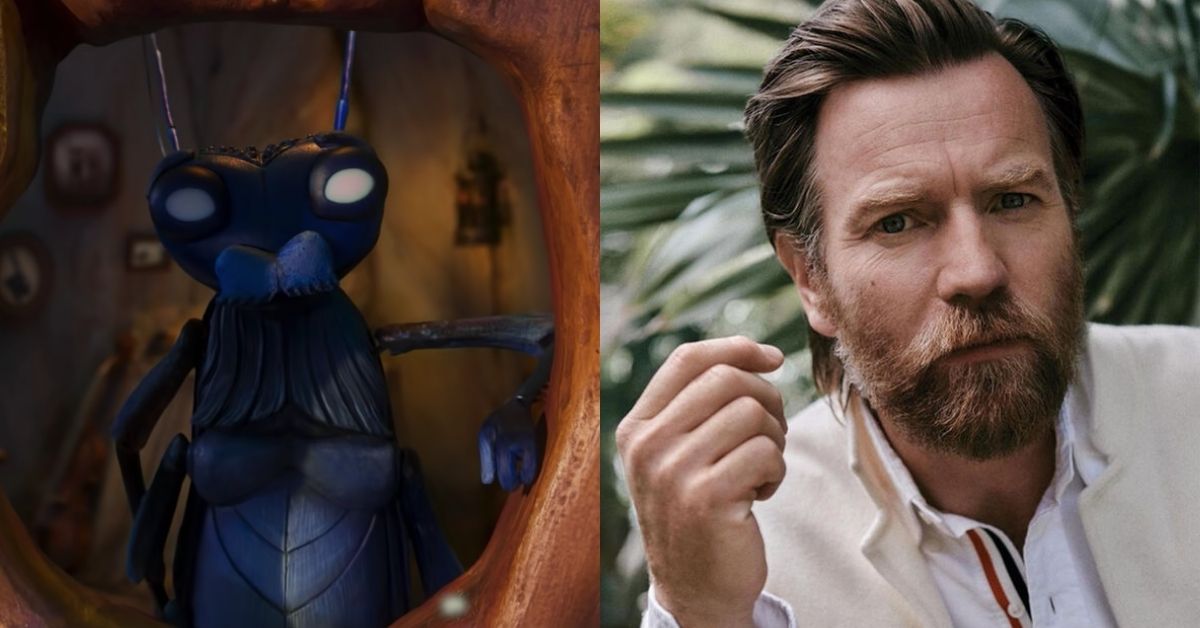 WATCH: Netflix's 'Pinocchio' Releases Teaser
Guillermo del Toro's upcoming musical adaptation of Pinocchio has released its first teaser.
Netflix has unveiled a short clip from the stop-motion animated film featuring the character of Sebastian J. Cricket, voiced by Ewan McGregor (Moulin Rouge!).
"I want to tell you a story," he narrates, "It's a story you may think you know but you don't, not really."
He then introduces himself and reveals that he actually lives in the heart of the titular character.
As previously reported, this film is based on the classic tale by Carlo Collodi about a wooden puppet who was magically brought to life by his father's wish. It will be set during the rise of fascism in Mussolini's Italy and will be a heartwarming tale of love and disobedience as a young boy endeavors to make his father proud of him.
The script was written by Del Toro and Patrick McHale while the song lyrics were written by del Toro and Katz with music from Academy Award-winning composer Alexandre Desplat (The Shape of Water) who also composed the score. The film's puppets will be built by MacKinnon and Saunders, the team behind Corpse Bride.
Directed by del Toro and Mark Gustafson, the film features an all-star voice cast with David Bradley (Game of Thrones) as Geppetto, and introducing Gregory Mann as Pinocchio as well as Finn Wolfhard (Stranger Things), Cate Blanchett (The Lord of the Rings), John Turturro (The Big Lebowski), Ron Perlman (Hellboy), Tim Blake Nelson (Watchmen), Burn Gorman (Pacific Rim), Christoph Waltz (Inglourious Basterds), and Tilda Swinton (Only Lovers Left Alive).
This is not to be confused with the upcoming Disney live-action film, which will be directed by Robert Zemeckis and starring Tom Hanks as Gepetto, Cynthia Erivo as the Blue Fairy, Joseph Gorden-Levitt as Jiminy Cricket, and 13-year-old Benjamin Evan Ainsworth in the titular role.
Guillermo del Toro's Pinocchio will stream on Netflix in December 2022.
Watch the teaser below:
Comments