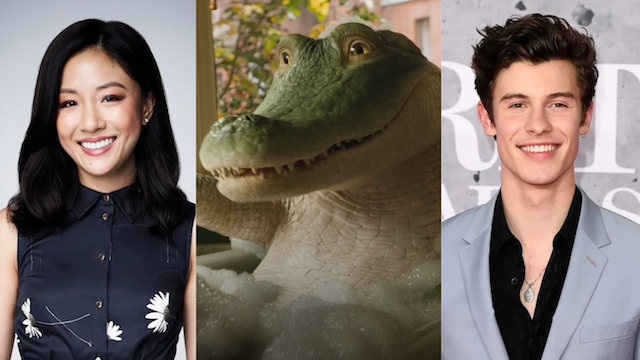 WATCH: Musical Starring Shawn Mendes, Constance Wu, Releases Trailer
Award winning-singer Shawn Mendes will be lending his voice to the title character of the upcoming musical film, Lyle, Lyle, Crocodile.
Based on the popular children's book by Bernard Waber, Lyle, Lyle, Crocodile revolves around the adventures of the eponymous crocodile living in New York, his entertainment career with his owner Hector P. Valenti, and his rivalry with the villainous Mr. Grumps. Lyle charms the new occupants of his building, the Primm family, particularly the young son, Josh with whom he forges a special friendship.
Mendes will be providing the voice for the animated crocodile while the rest of his cast mates will play the human supporting characters. The film stars Javier Bardem as Hector P. Valenti, Constance Wu as Mrs. Primm, Scoot McNairy as Mr. Primm, Winslow Fegley as Josh Primm, and Brett Gelman as Mr. Grumps.
Lyle, Lyle, Crocodile is directed by Will Speck and Josh Gordon from a screenplay by William Davies. The film will also feature original music by songwriting duo Benj Pasek and Justin Paul (Dear Evan Hansen, The Greatest Showman), Ari Afsar, Emily Gardner,  Xu Hall, Mark Sonnenblick, and Joriah Kwamé.
Lyle, Lyle, Crocodile is scheduled to be released in U.S. theaters on October 7, 2022.
Check out the trailer below:
Comments