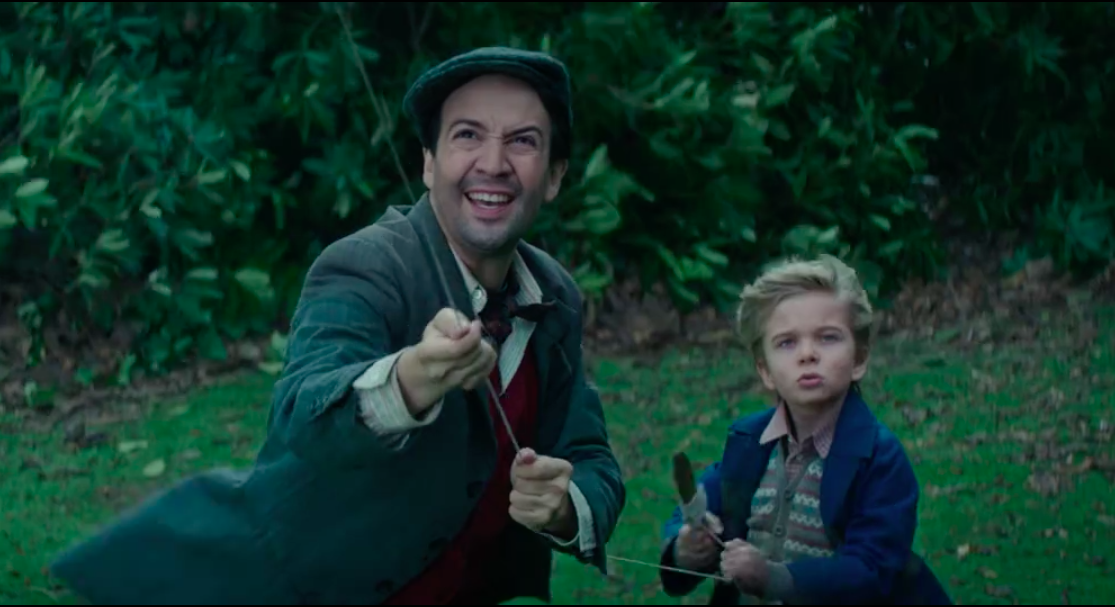 WATCH: Mary Poppins Returns First Trailer Released!
It's finally here! We get a first glimpse of the much-awaited sequel, Mary Poppins Returns, starring Emily Blunt in the titular role, and Hamilton's creator and original star, Lin-Manuel Miranda as a new character named Jack.
In the trailer, Mary Poppins descends from the sky as Jack flies a kite with a boy.
The ending scene will make nostalgic hearts flutter as we get a first look at Jane and Michael Banks played by Emily Mortimer and Ben Whishaw. As previously announced, Mary Poppins comes back into their lives after Michael suffers the devastating loss of his wife. Michael already has children of his own at this point, and Mary will be using her magic to try and bring back joy to the family.
Not featured yet in the video is Meryl Streep, who has been previously reported to play Mary's cousin Topsy.
Tony winners Marc Shaiman and Scott Whitman (both winners for 'Hairspray') wrote all the original songs for the film. The movie will be produced and directed by Rob Marshall
The film is scheduled to be released this Christmas. on December 25, 2018.
You can watch the video below!
Comments