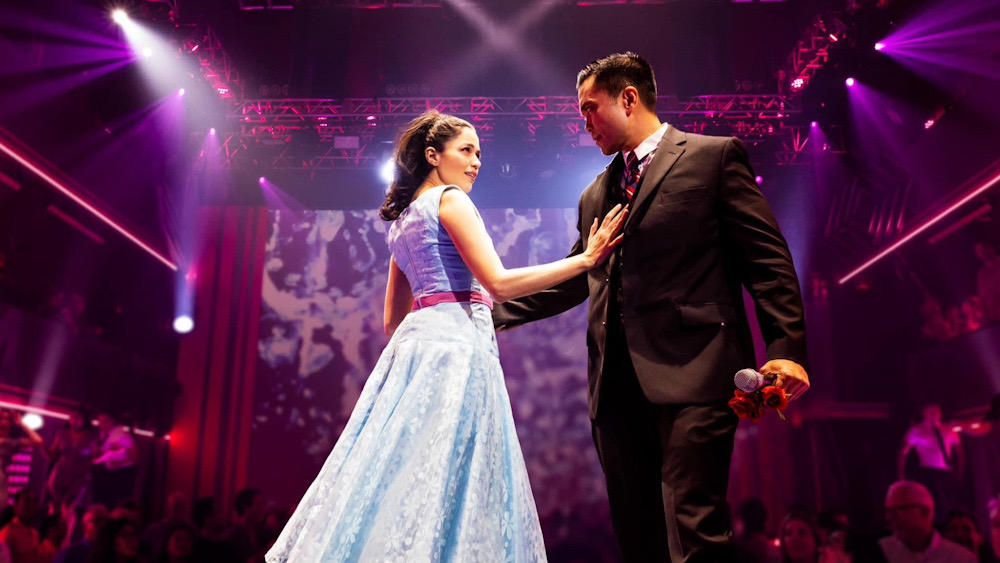 WATCH: 'Here Lies Love' Releases Official Trailer
Here Lies Love, the disco pop stage musical by David Byrne and Fatboy Slim that follows the rise and fall of Imelda Marcos, has just released its official Broadway trailer. The show, which started preview performances last June 17, officially opens on Broadway on July 20 at the Broadway Theatre.
It began in 2010 as a concept album with contributing vocalists like Sia, Tori Amos, Florence Welch, Natalie Merchant, Steve Earle, and more. The show then made its world premiere at The Public Theater in 2013 and then ran again in 2014-2015, debuted at London's National Theatre in 2014, and opened at Seattle Repertory Theatre in 2017.
Here Lies Love features Broadway's first all-Filipino cast– Arielle Jacobs as Imelda Marcos, Jose Llana as Ferdinand Marcos, Conrad Ricamora as Ninoy Aquino, Lea Salonga as Aurora Aquino (only until August 13), Melody Butiu as Estrella Cumpas, Moses Villarama as DJ, and Jasmine Forsberg as Maria Luisa.
They are joined by Reanne Acasio (ensemble), Jaygee Macapugay (Imelda alternate), Julia Abueva (Dovie Beams, ensemble), Renée Albulario (swing/ dance captain), Aaron Alcaraz (ensemble), Carol Angeli (swing), Nathan Angelo (ensemble), Kristina Doucette (Cory Aquino, ensemble), Roy Flores (ensemble), Timothy Matthew Flores (Aquino's son, ensemble), Sarah Kay (TV reporter, ensemble), Jeigh Madjus (press ataché, ensemble), AJ Mercado (swing/ assistant dance captain), Geena Quintos (ensemble), Shea Renne (ensemble), and Angelo Soriano (swing).
The creative team includes David Byrne (concept, music, and lyrics), Fatboy Slim (music), Annie-B Parson (choreography), David Korins (scenic design), Clint Ramos (costume design), Justin Townsend (lighting design), M.L. Dogg and Cody Spencer (sound design), Peter Nigrini (projection design), Craig Franklin Miller (hair design), Suki Tsujimoto (make-up design), Andrew Scoville and Billy Bustamante (associate direction), Elizabeth DeMent and Renée Albulario (associate choreographer), J. Oconer Navarro (music direction), Kimberly Grigsby and Justine Levine (vocal arrangement), and Matt Stine and Justin Levine (music production and additional arrangements). It is developed and directed by Alex Timbers.
You can watch the full trailer below.
Comments