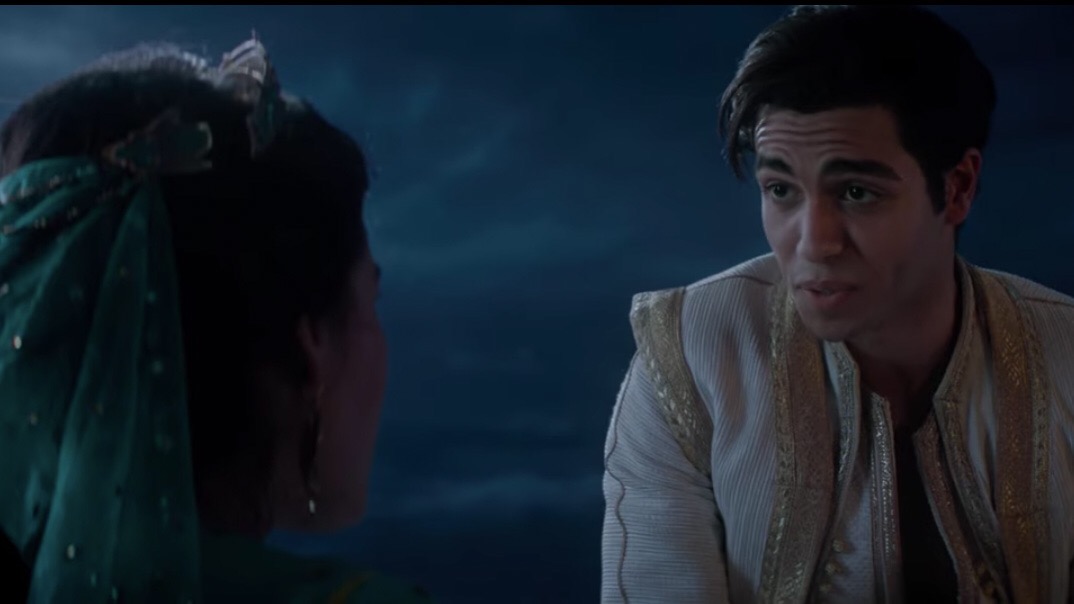 WATCH: Aladdin Cast Sings "A Whole New World" in New Trailer
Walt Disney Studios has just released a new trailer for the live-action remake of Aladdin, which is slated for release on May 24, 2019. Starring Mena Massoud as Aladdin and Naomi Scott as Princess Jasmine, the trailer features a short excerpt of them singing the film's iconic song, "A Whole New World", popularized by Lea Salonga and Brad Kane in the original 1992 animated movie.
The trailer also features more expanded scenes of Agrabah, including moments where Aladdin first meets Jasmine in the streets, encounters Jafar (played by Marwan Kenzari) and the Genie (played by Will Smith) at The Cave of Wonders, as well as his transformation from "street rat" to prince.
The film is directed by Guy Ritchie and written by John August and Ritchie. Alan Menken provides the score, which includes new recordings of the original songs written by Menken and lyricists Howard Ashman and Tim Rice. Two new songs written by Menken and songwriting duo Benj Pasek and Justin Paul are also included.
You can watch the trailer below.
Comments