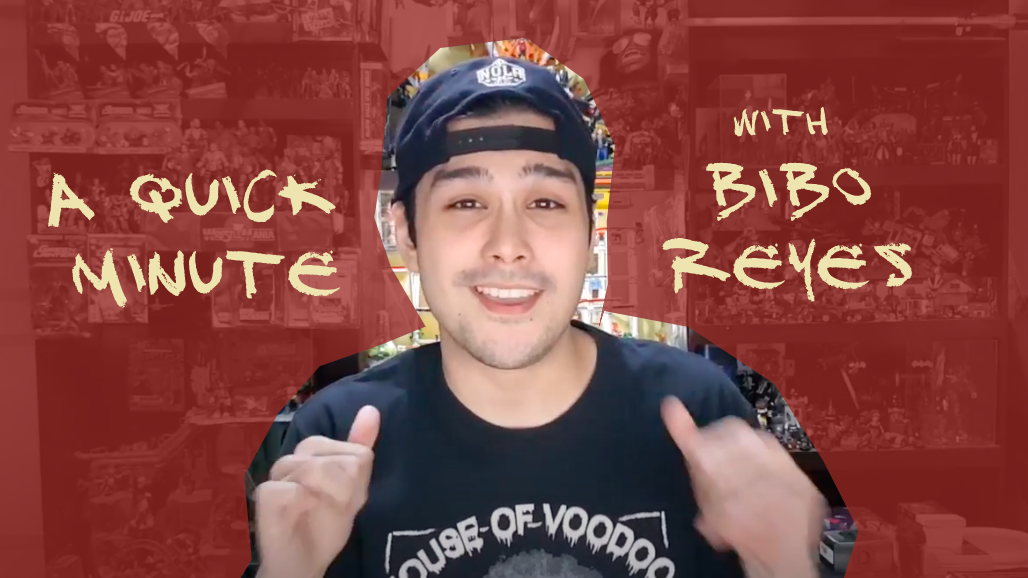 WATCH: A Quick Minute with Bibo Reyes
Bibo Reyes was most recently seen as Young Hector in Resorts World Manila and Full House Theater Company's Ang Huling El Bimbo.
His other featured roles include playing Dr. Pomatter in Atlantis Theatrical's Waitress, Rudulpho in Atlantis Theatrical's Matilda; Sir Bedevere / Dennis' Mother in Upstart Productions' Monty Python's Spamalot; Jason Posner in Twin Bill Theater's Wit; Tommy in Twin Bill Theater's Suicide, Incorporated; Michael in Atlantis Theatrical's The Bridges of Madison County, Sonny in Atlantis Theatrical's In the Heights; Franz in Atlantis Theatrical's Rock of Ages; Bob Crewe in Atlantis Theatrical's Jersey Boys; Man / Andy/ Mark/ in Upstart Productions' Love/Sick, and Claudio in Upstart Productions' Much Ado About Nothing.
Get to know more about him in this quick minute video feature, quarantine edition. It has been condensed and edited.
Last show that made you cry?
Mula sa Buwan, and that was back when I didn't know many of the actors in the company.
First theater production you ever saw?
It's either Joseph the Dreamer in Meralco when I was a kid, I don't know how old [I was], starring Gary V, or Oliver! in Meralco. So whichever one of those two productions came first, that was the first one I saw.
First stage kiss?
My first stage kiss in blueREP was Amos Francia in Bare. My first professional stage kiss was Sitti Navarro in Upstart's Much Ado About Nothing.
Biggest play or musical influence?
It was probably Rent. It was what got me to pay attention to theater, really. It was like rock music and theater intersecting.
Ultimate dream role.

JD in Heathers. Has a trench coat, is mysterious, punches people in the first day of school. Love it.

Best advice you've ever gotten?
Ms. Ana Abad Santos, to never stop learning.
If you weren't in theater, where would you be?
I would probably be an interior designer designing furniture. I never actually got around to doing anything in that field but my course in college was Information Design and I think that would segue quite smoothly into designing living spaces for people.
I'm a big fan of…

Kindness. I feel if more people cared about it in the world, the world would be a much better place.
Hardest scene you've ever performed?
I did a musical once called Ang Huling El Bimbo (laughs). The whole thing was a beast.
What got you into theater?
Rent got me into theater because it was rock music and acting, which I was a little bit interested in going to college, intersecting. So to see that sort of marriage was very eye-opening for me. It kind of blew my mind to be honest.
What play or musical influenced you the most?
It would be Bare. It was rock music in a musical. I just loved the way they treated the subject matter.
Hardest thing about being in theater?
The impermanence of it or the temporary nature of it. In theater, you do it, then it's done. You move on.
You can watch the video feature below.
Comments