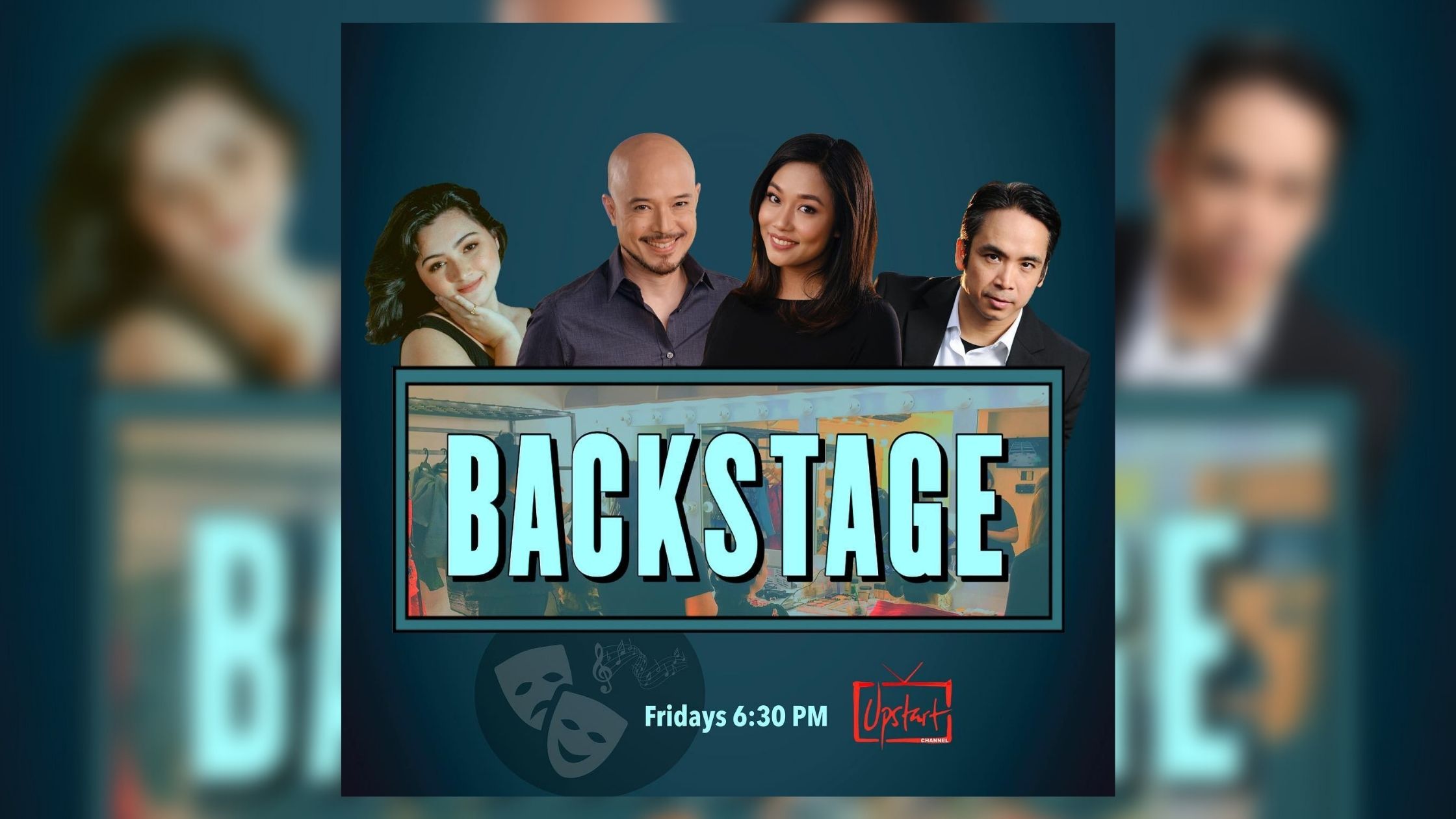 Want Professional Theater Actors to Read Your Play?
The Upstart Channel on Kumu has launched Backstage, a new show where original plays will be read aloud by professional theater actors. All playwrights are invited to submit their work to be performed for free on the streaming platform.
Backstage is hosted by veteran theater artist Joel Trinidad, a founding member of Upstart Productions Inc., a company of artists dedicated to the production of original, creative, and engaging material on various media. The show is the brainchild of Upstart Productions' Creative Director, Nicky Triviño. It features jokes, songs, games, and other stories about what goes on behind the curtains and backstage between shows.
Among the readers will be the show hosts Trinidad, Nicky Triviño, Becca Faith Coates, and Chino Veguillas, and many other theater professionals who have been guests on the show.
"We just miss doing theater! Also, a play is meant to be performed: A playwright will never really know if a play works unless he or she sees it 'on its feet.' That's why table reads are essential! And we know there MUST be playwrights out there who want this opportunity," said Trinidad about this initiative.
The show will accept any short play in any genre, in English or Filipino or a mixture of both. The play should be ten pages or less and in PDF form and submitted to Mr. Trinidad. Once chosen, the plays will be performed on Kumu by the hosts and their guests. All writers will receive full credit for their work and the Backstage team will not keep copies of the scripts.
Backstage premiered on the Upstart Channel on Kumu last October 1 and streams every Friday at 6:30 PM. 
Viewers can also check out Upstart's other show, Kumun Sense, an infotainment quiz show where the questions lead to songs, laughter, and prizes. This streams every Wednesday at 6:30 PM
For more information, check out this post or you may send a private message to Joel Trinidad here. 
Comments