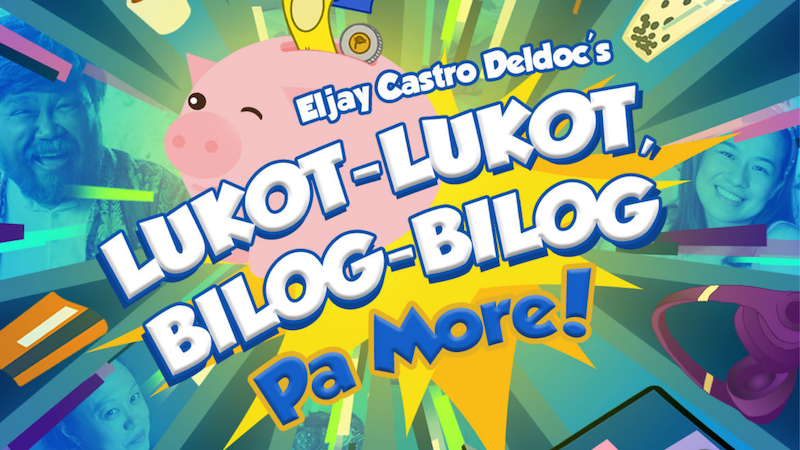 Now Streaming: 'Lukot-lukot, Bilog-bilog' Musical's Series Adaptation is Online
The full 5-episode web series adaptation of Tanghalang Pilipino's Lukot-lukot, Bilog-bilog, now entitled Lukot-lukot, Bilog-bilog Pa More!, is now available online.
The company released the first episode last September 18 and has been releasing one new episode every two weeks. The story follows Gwyneth, a teenage girl who embarks on a journey to financial literacy with guidance from characters like Lolo Sally and best friend Jing-Jing. The new web series also introduces new roles such as Gwyneth's mother Blessie and friend-turned-admirer Aaron, with special appearances from Philippine national heroes and cultural icons.
It is written by Eljay Castro Deldoc and directed by Avic Ilagan. The new LLBB stories focus on various financial topics such as the concept of promotional sales, value of saving, basics of credit, earning additional income, and scam awareness and prevention.
The cast features Antonette Go, Lhorvie Nuevo, Jonathan Tadioan, Ybes Bagadiong, Doray Dayao, Monique Nellas, and JV Ibesate.
Joining Deldoc and Ilagan in the artistic team are Neil Daza (Director of Photography), Antonette Go (Assistant Director/ Health and Safety Officer), Ybes Bagadiong (Assistant Director/ Radio Drama Adapter), Monique Nellas (Radio Drama Adapter), Marco Viaña (Production Designer/ Director for Radio Drama), Daniel Gregorio (Production Designer/ Costume Custodian), Lhorvie Nuevo (Choreographer), TJ Ramos (Composer/ Sound Designer), Ellen Ramos (Video Editor/ Animator), Dodjie Fernandez (Sound Recording Editor/ Music Scorer for Radio Drama), Aggy Mago (Graphics/ Subtitlist), and JV Ibesate (English translator).
The musical version which the series is based from, also written by Deldoc, was originally staged at the CCP in December 2017. It also streamed twice in 2020.
You can watch the 5 episodes below.
Comments