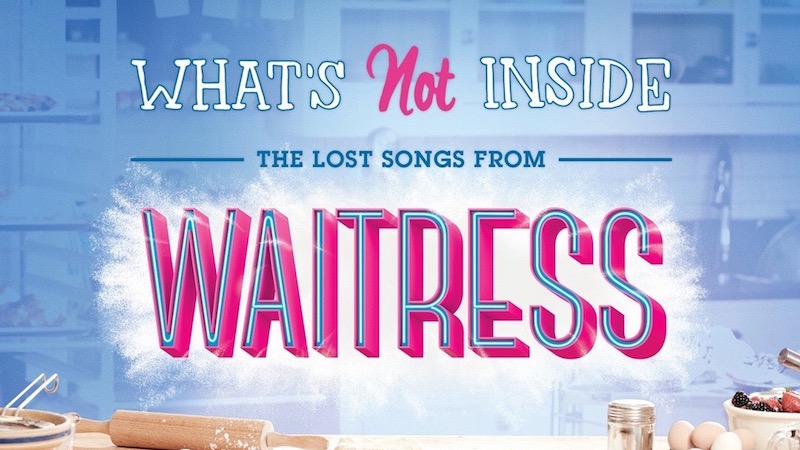 "Waitress" Cut Songs and Demos now on Spotify
Composer and lyricist Sara Bareilles has just released the EP, "What's Not Inside: The Lost Songs from Waitress," featuring 7 outtakes and demos that did not make the final cut.
Bareilles performs all 7 tracks, which includes "Happy Enough", "Door Number Three", "Knocked Up You","Without a Believer", "I Can't Wait", "Falling in Love Pie", and "She Used to be Mine." You can listen to the songs on Spotify below.
The production also released a music video of Jeremy Jordan performing the song "Without a Believer." Jordan played the role of Dr. Pomatter earlier this year. Bareilles too performed the lead role of Jenna Hunterson in limited runs over the past 3 years.
It was also recently announced that the musical is officially closing its Broadway run on January 5, 2020. It officially holds the record as the longest-running show at the Brooks Atkinson Theatre. A local production of "Waitress" by Atlantis Theatrical starring Joanna Ampil was also staged at the Carlos P. Romulo of RCBC Plaza last year.
You can watch Jordan perform "Without a Believer" in the video below.
Comments