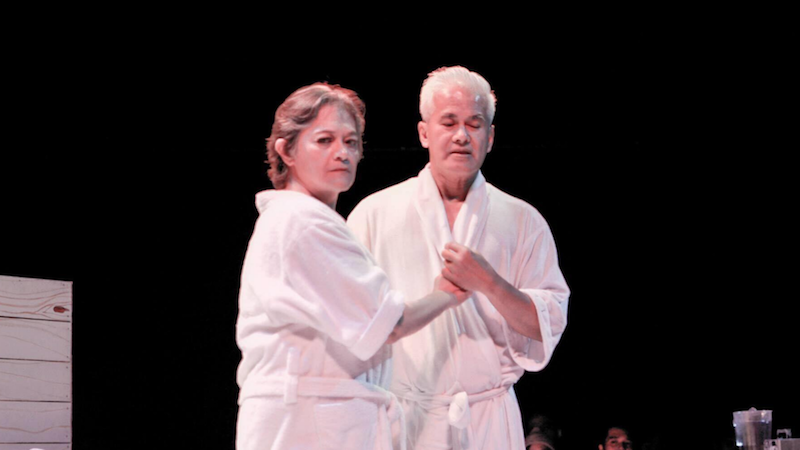 VLF's "Hintayan ng Langit" Will Stream Online!
Juan Miguel Severo's Hintayan ng Langit, which was first staged at the Virgin Labfest 11 in 2015 (and was later revisited in 2016), will be streaming online as part of the CCP Online series.
The story centers on estranged lovers Lisang (Edna Vida Froilan) and Manolo (Nonoy Froilan), who are forced into the unlikely situation of being roommates in a well-crafted purgatory. The one-act play is directed by Raffy Tejada.
The play will be streaming on CCP's YouTube channel starting on April 28, 3pm. Just like the shows prior, it will only be available for one week.
CCP Online is bringing HD and archival recordings in theater, dance, visual arts, film, literary, and workshop events from CCP's Cultural Content Digital Archives to audiences online.
Hintayan ng Langit was also adapted into a film in 2018, starring Gina Pareño and Eddie Garcia, and directed by Dan Villegas.
Comments